Grief Day by Day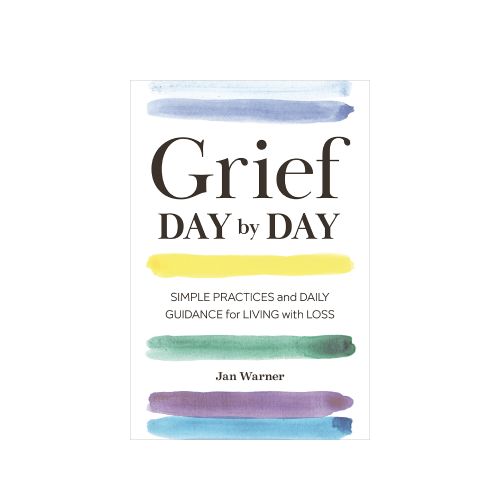 Grief Day by Day is helpful whether your grief is new or has lasted for many years. In some ways grief is always new.

Grief Day By Day: Simple Practices and Daily Guidance for Living with Loss by Jan Warner offers daily reflections and practices that address the day-to-day emotions and experiences that accompany the grieving process so you can create a life in which peace―and even gratitude―can coexist with your grief.
Grief Day by Day is available at Amazon.com, Barnes and Noble, and many other places in paperback, in Kindle, and as an audio book.