Reading Time:
3
minutes
Ludacris (@Ludacris) is a Grammy-winning rapper, a SAG award-winning actor known for roles in Crash, The Simpsons, and the Fast & Furious franchise, and the philanthropic founder of Kid Nation and The Ludacris Foundation.
What We Discuss with Ludacris:
Does Ludacris really own a car from every Fast & Furious movie in which he's appeared?
What was Ludacris' initial rap name?
Is Ludacris the Where's Waldo of hip-hop history?
How has Ludacris maintained much of the same support team over the past couple of decades — all without written contracts?
The pandemic's silver lining for famous people: it's a lot easier to maintain anonymity in public when you're encouraged to wear a mask everywhere.
And much more…
Like this show? Please leave us a review here — even one sentence helps! Consider including your Twitter handle so we can thank you personally!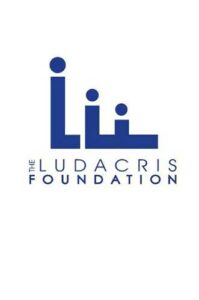 Rapping since he was just nine years old, Ludacris is a multi-platinum-selling artist with three Grammy Awards and an MTV Video Music Award under his belt. Not content to rest on his laurels, he's also won a Screen Actors Guild Award and a Critic's Choice Award for his role in Crash, and he's been playing Tej Parker in the ongoing Fast & Furious film franchise since 2003. Not content with keeping his success to himself, he founded The Ludacris Foundation to inspire urban youth to learn leadership skills and reach for their dreams through education and self-care.
On this episode, Ludacris joins us to discuss how he's managed to assemble a support team that's remained mainly intact for years without the need for written contracts, how his competitive nature drives him to excel, why he might just be the Where's Waldo of hip-hop history, the truth behind rumors that he raps in his sleep, how much it costs to get a diamond-encrusted JIF peanut butter chain, and much more. Listen, learn, and enjoy!
Please Scroll Down for Featured Resources and Transcript!
Please note that some of the links on this page (books, movies, music, etc.) lead to affiliate programs for which The Jordan Harbinger Show receives compensation. It's just one of the ways we keep the lights on around here. Thank you for your support!

Sign up for Six-Minute Networking — our free networking and relationship development mini course — at jordanharbinger.com/course!
This Episode Is Sponsored By:
Miss our two-part conversation with the Danish family man who infiltrated the illicit North Korean arms trade? Catch up beginning with episode 527: Ulrich "The Mole" Larsen | Undercover in North Korea Part One here!
The Adam Carolla Show is the number one daily downloaded podcast in the World! Get it on as Adam shares his thoughts on current events, relationships, airport security, specialty pizzas, politics, and anything else he can complain about — five days a week on PodcastOne here!
Thanks, Ludacris!
If you enjoyed this session with Ludacris, let him know by clicking on the link below and sending him a quick shout out at Twitter:
Click here to thank Ludacris at Twitter!
Click here to let Jordan know about your number one takeaway from this episode!
And if you want us to answer your questions on one of our upcoming weekly Feedback Friday episodes, drop us a line at friday@jordanharbinger.com.
Resources from This Episode:
623: Ludacris | Fast & Philanthropic
[00:00:00] Jordan Harbinger: Today's episode is brought to you by Oura Ring. This Valentine's Day, get an Oura Ring and get 50 bucks off a second smart ring. 
[00:00:06] Coming up next on The Jordan Harbinger Show. 
[00:00:10] Ludacris: You're right. I flew into an airport and this was kind of when I first got the plane, your wheels up with your homeys and your friends, and then you land and you go somewhere like Fort Lauderdale or Miami or Las Vegas. And I look into your right and look into your left, and there's all these damn Gulfstreams and Challengers, and f*cking planes that are twice, three, four times the size of my plane. And I'm looking out here, I'm just like, just when you think you have the money, it's just the world is going to check you and make you realize that there's other people out here that are balling way harder than you are.
[00:00:50] Jordan Harbinger: Welcome to the show. I'm Jordan Harbinger. On The Jordan Harbinger Show, we decode the stories, secrets, and skills of the world's most fascinating people. We have in-depth conversations with astronauts, entrepreneurs, spies, psychologists, even the extreme athlete, neuroscientist, or underworld figure. And each episode turns our guests' wisdom into practical advice that you can use to build a deeper understanding of how the world works and become a better critical thinker. 
[00:01:15] If you're new to the show — welcome — we have episodes starter packs. These are collections of top episodes organized by topic. They'll help new listeners get a taste of everything we do here on the show. You can help other people get into the show that way as well. Just visit jordanharbinger.com/start to get started. And those playlists are on Spotify as well. 
[00:01:33] Today, on the show, he's won three Grammys and an MTV Music Video Award, Screen Actors Guild Award, Critics Choice Award. He's known for his humor and verbal dexterity. You've seen them in Fast & Furious. And if you've got any tastes and/or skills, you've sung some of his songs in karaoke. But before all this, he sold albums out of the back of his trunk for years. The dude is a real hustler. Excited to talk to the one and only Ludacris live from Ellen Degeneres' kitchen. Really? Why does that somehow not surprise me? 
[00:02:01] If you're wondering how I managed to book all these great authors, thinkers, and creators every week, it's because of my network. And I'm teaching you how to build your network for free over at jordanharbinger.com/course. The course is about improving your networking and connection skills and inspiring others to develop a personal and professional relationship with you. It'll make you a better networker, a better connector, and a better thinker. That's all at jordanharbinger.com/course. And most of the guests, you hear on the show subscribe and contribute to this course. So come join us, you'll be in smart company where you belong. 
[00:02:32] Now, here's Ludacris.
[00:02:36] I heard you buy a car from every single Fast & Furious movie, by the way. 
[00:02:40] Ludacris: Every single one, except for when we shoot in London where the steering wheel is on the other side of the car, I don't bring those home.
[00:02:46] Jordan Harbinger: I was going to ask if you did that. Otherwise, it's like, you're driving like a mail truck Ferrari, like with a steering wheel on the wrong side. I assume they give you a deal on it, right? Like, this was jumped off a third story of a parking structure into a swimming pool. So it's got some cosmetic damage. Trunk full of chicken breast from John Cena's protein shakes.
[00:03:02] Ludacris: You are a smart man. They definitely gave me one hell of a deal on all of those cars. That's why I asked for it, but I can tell you somebody who's even more fortunate than I am when it comes to these cars. I'm actually paying a little sum for these cars. I think Vin is pretty much given car from or two from every single movie. And from what I understand, he has just a storage-like garage of so many damn cars that are pretty much brand new as opposed to the ones that I'm buying used. So the perks of being the producer and star of the Fast & Furious franchise. Of course, there's always levels that you have to build to. So I think that is my motivation to one day, not have to pay for anything, and they're just giving me cars and I have a whole big ass garage somewhere in some cities, just stored up. 
[00:03:52] Jordan Harbinger: Nice. You might have to pay for the garage though. 
[00:03:54] Ludacris: Yeah. 
[00:03:55] Jordan Harbinger: Now, you didn't want to be an actor initially, right? Like you don't have acting training. You weren't trying to be, like rap's not like a detour on the way to acting. I mean, not deliberately, right? 
[00:04:05] Ludacris: Not deliberately. I'm shooting a lot of videos. I have so much fun with my videos, man, just always, just exaggerated. As ludicrous means beyond crazy, wild, ridiculous. You know, it's a form of acting because I'm acting out the words that I've written to these songs. And I think that John Singleton, may he rest in peace, he kind of saw something in those videos. And this is a man who took, you know, Ice Cube, put him in Boyz N the Hood, and Tyrese, put him in Baby Boy. So he has an eye for people in music and putting them in film. Once he made me try out for 2 Fast 2 Furious. I got the bug, man. It was all history from there. 
[00:04:41] Jordan Harbinger: You wrote your first rap at age nine? Do you still have that song somewhere? 
[00:04:46] Ludacris: I wish I did, man. I don't know what happened to that song. I think I don't even know if I ever recorded it. I just remember it because it was just me saying it to my friends and I would actually had to rhyme with girlfriends. So I actually lied and said I was 10 because the first song was I'm cool. I'm bad. I might be 10, but I can't survive without my girlfriend. So the exaggeration started at the age of nine and you go fake it until you make it. 
[00:05:11] Jordan Harbinger: Fake it until you make it. Right, exactly. All right. That makes sense. Were you Ludacris back then or did you have like a more kid-friendly, more even ridiculous kid name back then?
[00:05:19] Ludacris: Oh, believe it or not, this would definitely make you laugh. I had Kris Kringle as a name. So once I started having enough songs about— 
[00:05:27] Jordan Harbinger: Christmas raps. 
[00:05:28] Ludacris: Yeah. Once I had enough Christmas and Santa Claus raps, I was like, there's got to be something more to this. There's got to be a name that cannot limit myself. I came off of Kris Kringle after one season, pretty much.
[00:05:40] Jordan Harbinger: Yeah, that makes sense. I mean, it's like a seasonal thing. You can't really make a whole career off Kris Kringle. I mean, I guess you could've gotten away with it, but it's an unwise brand name. 
[00:05:48] Ludacris: It all comes back because I feel like I need to put out some Luda Christmas, some CD, so, you know, everything comes full circle. So one day, I'm going to put out holiday Luda Christmas songs. It'll take it back to the Kris Kringle days. 
[00:06:00] Jordan Harbinger: I think that's great. Look, Mariah has made, bought a lot of houses and boats off her Christmas song, man. That's a gift that keeps on giving. 
[00:06:06] Ludacris: For sure. For sure. 
[00:06:07] Jordan Harbinger: Your music has stood the test of time, but you got four daughters now, right? Hip-hop, not the most female-friendly music genre in many ways. Has having daughters made you think about this a little bit more? 
[00:06:17] Ludacris: You know, I think that having children, not just daughters, will make you understand the separation between something that has a parental advisory sticker or it. And children's music, you know, it's like the difference between Eddie Murphy doing stand-up comedy raw, and also being the voice of the Donkey on the Shrek or same thing with Chris Rock. You know, so things of that nature, it's kind of like, I have created something called Karma's World, which is inspired by my oldest daughter and all of my daughters, to be honest. And it comes out on Netflix on October 15th, man. 
[00:06:52] And so to me, there's a difference between Ludacris, which is adult music and something that I also provided to balance out all of these things, which I actually do the music for as well with the team of mine for children's music, man. So that's what the evolution of Chris Bridges is all about. Karma's World, October 15th, 191 countries, 22 languages. I couldn't be happier, man. That's the latest project for all of the children to help inspire, uplift, especially the young girls out there. 
[00:07:22] Jordan Harbinger: It's important to see that sort of creativity come full circle. And I know Kobe Bryant, when I spoke with him on this show, he was also creating for his kids and for his daughters, especially. It's kind of an interesting full circle with me having kids as well. Like it makes me wonder what I'm going to create for my kids later. Because it's such an indelible part of your life that it cannot make a part of your brand. Like it's impossible to compartmentalize those things, for most guys, I think.
[00:07:44] Ludacris: If you fight it, then you're fighting your own evolution, man. You know, if you don't evolve, you'll evaporate. That's how I feel. 
[00:07:51] Jordan Harbinger: I heard you write a lot in the car, which actually makes a lot of sense, kind of like how people get great ideas in the shower, like when they're jogging or something. But I assume one of the tests for your writing is making yourself laugh. Like otherwise, how do you arrive at like, some of your lyrics are laugh out loud, funny. And I won't rap here and make you cringe, but I assume when you come up with something and it makes you laugh out loud, that's part of what makes the signal that lets you know, that this should be something that you use.
[00:08:19] Ludacris: Oh, yeah, absolutely, man. You always get that. You tickle yourself because that's how you become, you're your own biggest fan. Sometimes, it's like, you're like, where does this stuff come from? And unless, you know, humbly speaking, that you're the medium between the higher power and the microphone that you're saying these rhymes into. But yes, to answer your question, when I laugh to myself where I'm just like, damn, that's a good line, that's when I know it sticks. 
[00:08:44] Jordan Harbinger: Okay. I heard you rap in your sleep sometimes. Is that, one that's disturbing to find out that — I assume like you find that out from your girlfriend or something and it's probably not super relaxing for whoever you're with. But is it good rap or is it just nonsense? Like on a scale from Ludacris to — I probably shouldn't compare you to anyone else, but like, is it good or what's the lyrical quality of sleep rap?
[00:09:06] Ludacris: That rumor came from my wife. She was with me when I shot the How Low Can You Go video. And sometimes we shoot videos, obviously, you're doing takes over and over and over and over again, you happened to mouth the words. So that entire day, "How low can you go?" that's all I was saying, of course, with my verses. And we had to get on a plane that night because I'm sure I had something to do the next day. I just don't remember exactly what it was, but she was next to me obviously in first class and I fell asleep and I was still mouthing the words. So that's where the rumor of me rapping in my sleep came from. I don't do that on a normal basis. I just happened to shoot a video that day. 
[00:09:43] Jordan Harbinger: Okay. 
[00:09:43] Ludacris: So that's what that was. 
[00:09:45] Jordan Harbinger: I wondered if maybe you had super creative boosts, like in your sleep from just being exhausted and then, you know, having some genius thing pop up, write down when you wake up. But yeah, it makes sense that it's from rehearsals and you're just going through like sleep verses. 
[00:10:01] Ludacris: There you go. 
[00:10:02] Jordan Harbinger: I think it was Jay-Z who said in part among other people, I think, Charlemagne said it too. You don't get credit for your bars. Right? Like you have lyrical creativity that's really high, but then you also have videos with so many visual special effects. Missy Elliott had sort of a similar thing going. Do you think that's the case that you don't get credit for your bar sometimes because of the visuals? 
[00:10:20] Ludacris: It occurred to me that, you know, I felt that was underrated, but it didn't occur to me exactly why on a mass scale until Jay-Z kind of put it into perspective for me. Because, you know, he was saying the same thing like you said, I don't get enough credit for the lyrical, but he's like when your videos are so visual and there's so much visually stimulating things going on that sometimes that can distract a little bit from people just catching every metaphor catching everywhere. So then it opened my eyes. I was like, man, you know what? I never really talked about it like that. And it's kind of true. And that's not to say that everybody feels that way, but I can understand how some people may tend to overlook certain things when it's just so I love his videos. His videos are so dope. It's so creative. It's like, you hear what I'm saying, but do you really hear what I'm saying? So, yeah, that's how I feel about that. 
[00:11:13] Jordan Harbinger: Did you ever have those Where's Waldo books as a kid? You know what I'm talking about? 
[00:11:16] Ludacris: I did, man, where you had to find Waldo. Yes, I did. I did have to find him. 
[00:11:21] Jordan Harbinger: I have a point to this stupid observation, by the way, but like your songs are like those books. Remember when you're looking for Waldo, but then you see some other funny thing in there and then you see some other funny thing in there. And then there's a bunch of these other, all of this stuff going on and it's all entertaining. And then you redo the book with somebody else or you don't remember it and you see new stuff every single time you look that you didn't notice before. I feel like that's a lot of what I take from some of your verses. 
[00:11:46] Ludacris: Hey, man. Listen, I'll take it, however, I can get it, man. I'm not one that dwells upon the fact of all of those things as just love that I've carved out what I feel is a chapter in hip-hop history and I'm still going, man. I'm still evolving. And so I don't take any of this stuff personally. I appreciate all compliments and I take some of the negative. How else would I grow up, man? Life is about balance. It's about continuing to be a better you than you were yesterday. And I'm very aware of that. And I think that a lot of stuff is just superficial out here. I try not to get caught up in the nice things, man. I just stay the f*ck out the way, as I always say, because focus is the most important thing that we're losing nowadays. There's too many distractions, man, too many distractions. 
[00:12:31] Jordan Harbinger: That is definitely the case. I'll add some questions about that later on in the show. But I do want to talk about your diamond and ruby-encrusted Jif peanut butter chain that opens and has real Jif peanut butter inside it because who designs that stuff, first of all? Do you go to the jeweler? And he's like, "Let me make sure I know what you're asking me here. You want a diamond chain that's a jar of Jif peanut butter, but you want actual peanut butter to go inside it just in case you need some Jif, right? So, okay, that'll be $200,000." Like how does that process work?
[00:13:00] Ludacris: That's funny. I did a Jif commercial, man, a Jif peanut butter commercial. And just to give you a little bit of a backstory, just so that people know. They came to me with an idea to do a commercial. And nowadays, in my lifestyle, with everything that I've gone through and all the different deals that I've made, I'm to a point where I really only want to do business with products that I actually use and it's organic to my everyday lifestyle. I work out a lot. And as you know, peanut butter is a healthy fat, but I've been eating peanut butter since I was a kid, man, especially Jif. And so with that being said, they came to me, I was immediately like, oh my gosh, I eat peanut butter every day. That's the one thing that I can never get tired of because we all have it. And we made this commercial. If you haven't seen it, people have to look it up. 
[00:13:45] Jordan Harbinger: Yeah. We'll link it in the show notes. 
[00:13:46] Ludacris: It goes right along with the whole Ludacris brand and lifestyle of exaggeration and accentuation. And when they did that, we also had an idea to make a Jif chain. And there's a company here in Atlanta, Georgia, Icebox jewelry. They do a lot of people's jewelry. And they came up with the idea of being creative, to have it open up and have actual peanut butter in the chain. So that was their idea. When they handed it to me, I was like, "Yo, this is crazy." So that was all a part of a commercial process that had to do with the Jif commercial. 
[00:14:17] Jordan Harbinger: What's the price tag on a Jif, an iced out jar of Jif? Like, do you have any idea? 
[00:14:23] Ludacris: I don't know man, but I would say that the peanut butter inside and what it can do for your body and your mind and spirit is probably worth more than the actual diamonds on the outside of it, man. It's just the potential of what can happen when you have peanut butter at your disposal like that at every given moment around your neck. That's how I feel.
[00:14:40] Jordan Harbinger: I think they chose the right spokesperson for Jif. I think that was well handled. 
[00:14:45] I know you've had the same team for a very long time and I know firsthand, this is hard for artists to do. Often, you got to fire and recruit a new manager, production folks, administrative people, people you can trust with your career and also your money. And having the right people around you is one of the biggest challenges. How have you managed to maintain the same folks around you for so long? There's obviously some skill there. 
[00:15:07] Ludacris: Yeah, the short answer that would just be honesty, communication, integrity, for the most part. That's what I would say. I think that I can't speak for everyone because everybody has a different situation. Sometimes, you know, you get into a partnership with people and you don't realize their true intentions or who they truly are or how their business acumen is. But I can honestly say that I was lucky and strategic in choosing the right team of partners around me at a young age. You know, sometimes when you're young, you may not be having the best judgments for longevity in terms of the people you choose around you. Somehow, the universe has conspired for us to continue working together and we never even signed a contract together, man. And like you said, it's been over two decades, so that's something that's very rare in the industry. 
[00:16:00] Jordan Harbinger: Wow. 
[00:16:00] Ludacris: So shout out to Ebony Son, my partner Chaka Zulu and Jeff Dixon, man. It's a beautiful, beautiful thing.
[00:16:06] Jordan Harbinger: Yeah, 20 years, no written contract. I mean, I guess if you've been in the business for long enough, you know that a contract, it's not even worth the paper, it's written on in a lot of places and it's too much of a pain to enforce. It's actually better to have a handshake deal with people that you can trust.
[00:16:20] How do you choose who you work with and who to trust? Like, how do you evaluate those people? I was talking to Shaquille O'Neal. He has a panel of like people he trusts like his uncle, his mom, one of his coaches. Rick Ross looks for people who have extra initiative like without him telling them what to do, they do it automatically. Does anything come to mind? Because obviously a lot of people are trying to get your attention and work with you. 
[00:16:41] Ludacris: Yeah. I mean, something comes to mind for me, I don't know if anyone has ever said this, but I'll go off the beaten path a little bit. For me, it's the energy. This energy in person that you feel that you can tell every human being has these capabilities, some people more than others. Really everyone has the same. It's just about what you allow yourself to be open to when it comes to the energy and the force fields around us. For me, that's the biggest thing. You can instantly tell someone who you know without even being able to describe it in words of someone that you just don't want to f*ck with or can't be around.
[00:17:18] And then it's the same thing, there's something that's intriguing. That's just good spirit, great energy, and positive energy that comes around you. You know, sometimes it can be misleading. I'm not saying this is the case all the time, but I feel like if I were ever to use the word judge, I feel like I'm a damn good judge of energy. That's what I would say. 
[00:17:38] Jordan Harbinger: Yeah. I think that needy vibe that people have, or that over-promise kind of vibe that you must've seen a million times by now, both in Hollywood and the music industry. You're in like two of the shadiest kind of industries where there's the shadiest number of people flying through their face all the time. Like you've got experience with that at this point. 
[00:17:55] Ludacris: Absolutely man. You said it, man. You said it right. There's a lot of cutthroats and you know, again, as we started off this conversation, I try not to take those things personally because if you really think about it, everyone has a job and they have to answer to someone else and they're trying to cover their own ass. They're trying to make sure they don't get fired. They have families to feed. So it's almost like they're just for the most part doing their job, man. And it's like, you can't take anything, but so personal. Once you understand what they're up against, you just have the choice to go around them, go above them, things like that. And that you don't necessarily have to deal with people on the level in which they are forced to deal with you. That's the best way that I can say. 
[00:18:40] Jordan Harbinger: You're listening to The Jordan Harbinger Show with our guest Ludacris. We'll be right back. 
[00:18:45] This episode is sponsored in part by Oura Ring. This Valentine's Day put a ring on it, namely, the Oura Ring. This is by far the most accurate sleep tracker. It actually looks like a ring, not some giant blobby wool on your finger. Most people actually just mistake it for my wedding ring, but instead of just being shiny, it attracts heart rate, activity level, calories burned, respiratory rate. It's also the most accurate sleep tracker that I've ever found. And the battery lasts for up to a week. I don't charge it every freaking day. I've been wearing the Oura Ring for years. I started with Gen 1. Tracking the sleep, I found I had a pretty serious, deep sleep deficiency. It was caused by a number of factors and some problems I was having. I actually worked with somebody to get this fixed. I am so glad that I did. I never would have even noticed this because I wasn't feeling tired or anything. Oura Ring showed me what was up there. Deep sleep is important for your brain. It gets rid of amyloid plaque that causes things like dementia. So Oura Ring maybe added a bunch of cognitive ability towards the end of my life. 
[00:19:38] Jen Harbinger: Buy an Oura Ring for your loved one and get $50 off your own. For a limited time only, the offer is valid for all ring purchases from now to February 14, go to O-U-R-A-ring.com to claim your BOGO $50 offer and get a free sizing kit today. 
[00:19:51] Jordan Harbinger: This episode is also sponsored by Athletic Greens. Athletic Greens is a product I use literally every day. I started taking Athletic Greens because it's hard to manage all the micronutrients that you get in your body. I bring it with me when I travel, because sometimes you're not getting quality veggies on the go. Whether you eat keto, paleo, vegan, dairy-free, gluten-free, or you're just watching what you eat, they've got you covered less than a gram of sugar, no GMOs, no weird chemicals or artificial stuff in there. My friend founded this company. He is obsessed with this stuff. Athletic Greens uses the best of the best products based on the latest science with constant product iterations and lab testing. Tons of people take a multivitamin myself included since I was a kid, but it's important to choose one with high-quality ingredients that your body will actually absorb.
[00:20:33] Jen Harbinger: Right now, it's time to reclaim your health and arm your immune system with convenient daily nutrition, especially heading into the flu and cold season. It's just one scoop in a cup of water every day. That's it. No need for a million pills and supplements to look out for your health. To make it easy, Athletic Greens is going to give you a free one-year supply of immune-supporting vitamin D and five free travel packs with your first purchase. All you have to do is visit athleticgreens.com/jordan. Again, that's athleticgreens.com/jordan to take ownership over your health and pick up the ultimate daily nutritional insurance.
[00:21:05] Jordan Harbinger: Thank you so much for listening to and supporting the show. I love that you love what we love to talk about and your support of our advertisers, keeps the lights on around here. All those codes and discounts and deals you hear, they're kind of hard to remember. I get it. We put them all in one place. jordanharbinger.com/deals is the page. It's new. Hopefully, it works on your phone. Let me know if it doesn't, jordanharbinger.com/deals. Please consider supporting those who support us. 
[00:21:29] Now, back to Ludacris. 
[00:21:32] Yeah, well, now you have leverage, right? You have the choice of who and what you want to work on and who you want to work with as well. How did you learn the business savvy and skills initially? Like I heard you helped 2 Chainz open his first bank account. Like if you're an adult and you don't have a bank account, I can only assume that's because you don't exactly come from a life of privilege. So how did you yourself start to learn things like, "Okay, I need a bank account, I need a manager who's not going to steal from me"? Like, how did you navigate that when you were younger? 
[00:21:59] Ludacris: And I did a lot of self-teaching, man. The answer is in books, a lot of books. I remember reading a book called All You Need to Know About the Music Industry, man. You know doing things like that and just making sure I educate myself because no one is going to educate you more than you can educate yourself. And it's almost a crime nowadays. You know, the information was in books back then, but we have the most powerful tool in the world, in our pocket, every single day for the majority of the day. And you can choose what you want to Google and what you type into this search bar. And 99 percent of the things we searched for are not the type of things that are going to continue to uplift and educate people the way that I feel like they should.
[00:22:46] And again, I'm not judging. I'm just telling you — if anybody's inspired by listening to this, maybe they cut in at least in half, them trying to evolve and better educate themselves and utilize their search toolbar a little better than they have been before they heard me say this. Then I feel like I've done my job, man.
[00:23:05] Jordan Harbinger: Yeah, filtering, or be more discerning with what you take in for sure. I mean, that's something we talk about here on the show all the time. 
[00:23:11] Ludacris: Yeah, because, I mean, not to cut you off, but I was going to say something that can be inspiring for people just on that same subject matter is that we all know that there's an algorithm in our phones. There's certain things that we search for all of a sudden, these ads start coming up all over the place. You know, for me, I love to work out and I love to kind of eat healthily and have cheat meals when they're deserved. I've done so much searching on certain health things that now this stuff in the algorithm that pops up on my phone and ads are things that are like, they helped me live longer. You know what I'm saying? So imagine the difference of you searching, you know, ass and titties, and that's all you going to see coming up in ads, as opposed to when you know, asparagus or clean, you know, what water is the best water. You understand what I'm saying? I'm just saying we have to use our algorithms better, but even the algorithm in your mind, that's where it starts. So let's get that straight first and foremost. 
[00:24:11] Jordan Harbinger: Absolutely, man. Yeah. I mean, there's a deeper metaphor here, of course, but the more you search for and think about and focus on things that are good for you and positive, not to ignore the negative, but to filter in the right kind of thing, the more you are surrounded by the right kind of people and the right kind of things as well. 
[00:24:28] I know you talk on many interviews about playing the long game in business, but also in culture and in your impact. And I wonder if that's something you had planned to do from the start or after you started having more long-term success, it started to bubble up. Like, did you start thinking long term from the jump? Or did you start after? That you realize like, "Hey, it's 20 years later, millions of people are still yelling, move b*tch, get out the way, in traffic in every highway in America, like I need to extend my timeline." 
[00:24:54] Ludacris: That's a good question. And, you know, in business, I always thought a long game because again, my mother and my father, my mom used to work at a real estate company and at a bank. She had like two jobs at the same time. So in terms of me understanding how to save money is best just being instilled in me and real estate is also a long-term game when it comes to investments and things of that nature. 
[00:25:18] But when it came to music, I was just making music that felt good to me. I wasn't necessarily like I'm going to make a song right now that I know is going to last for decades and decades. I was it trying to make the best absolute music that I could at that time. Because a lot of times you don't know whether the song is going to sell, you know, double platinum or two copies. You just know you're speaking from your heart. You hope that it does the best that it can absolutely do, man. 
[00:25:43] So twofold, on the business side, I knew about the long game. On the music side, it came later on when I started being more cognizant of I really need to make songs that are timeless records because now onto something. The records that I have done, they are timeless. and now, I need to continue doing it. 
[00:26:05] Jordan Harbinger: Yeah. That's an interesting reframe, right? Because of course, in the beginning, you're just hoping. "Man, I hope this doesn't fail or I hope it does well because I love the product." It's like later on, it's almost like it makes your work better too. If you know, it's going to stick around for a while. I assume you've had some tracks where you go, "This is not, it just didn't turn out the way that I wanted. And I can't put it out there because now I know people are going to remember a lot of the things that I do for decades." 
[00:26:29] Ludacris: Yeah, man. I mean, I think every artist has that one record that is a hit that they didn't even think was going to be a hit. For me, believe it or not, Southern Hospitality, when I first did it, I thought it was cool. I had no idea what turned out to be a smash record that it became. And then you have songs that I felt like weren't mixed as properly or as good. And I wish I could have maybe gone back — actually, I'm going to take that back. I don't regret anything in my career because everything made me to where I am today to think better and to do better.
[00:26:59] But there was a record of Act a Fool was a really big record and it still is. But when you think from the verbal aspect of being a perfectionist, I feel like that record could have been mixed better. If you go back and listen to it right now, after this interview, with the snares, like way too damn high and it's like, not as clear as it can be with the overall record, but that's just me being an artist and being picky and being a Virgo. So yeah, that's my answer to your question. 
[00:27:25] Jordan Harbinger: I was going to go back and say like, do you beat yourself up when you listen to your stuff about everything? Like, I can't remember where I saw this, but David Letterman, he would do his night show and then get the tape and then watch it and spend the whole like two hours after everyone had gone home, just like beating himself up, taking notes, going over every little thing, nitpicking and just picking it all apart. And he did that like every night, pretty much. Maybe not to that level, but do you find yourself doing that? 
[00:27:52] Ludacris: Absolutely not. I try not to do that. There may have been a time may be where I was like spending a little time on something, but the time where I'm at right now in my life is like, that's a waste of time. Just me personally, I have nothing against how David Letterman does his thing or how he did it. I just feel like to be human is to be imperfect and as long as you strive to continue to do better and learn from your mistakes, there's no reason to dwell on what didn't go right because you cannot change what happened in the past whatsoever. All you can do is try and make it better for the future. 
[00:28:26] Jordan Harbinger: Yeah. I don't think even he liked that process. I think it made him miserable. He just couldn't help himself. You know what I mean? It's like a neurotic thing that he was doing. I don't think he was like, "This is why I'm great." I think he was like beating himself up. Like he was whipping himself every night. You know? 
[00:28:41] Ludacris: I can't allow myself to do that because anytime that you are beating yourself up about something, you're adding to the cortisol levels of stress in your life, and that's the number one killer of any human being on this planet earth. I refuse to do that to myself. I want to live as long as I can, man. I have kids. I want to live to see their kids and even their kids. And I'm very happy, man. I'm not even one of those people that you know is mad about getting older. Humbly speaking, I absolutely love getting older and getting into new things and continuing to say, "Okay, I did that stage in my life. Now, it's time for a new stage." And I've been through so many stages. 
[00:29:22] For an example, you know, you get money and the first thing you do, apart from, if you're smart, buying a house or some sort of asset, is to go buy all these diamonds. And you go to the strip clubs. You go through all these ones and it's just like throwing money. You go buy cars that depreciate, as soon as you drive them off the lot. And then that flashy stage, you go paint your car green and you put the goddamn TV in a steering wheel. And then the gas that lid, when you open it, when you're pumping your gas, you can watch television. And then once you to get past this flashy ass stage because too many people know who the hell you are. And then you get sick of that sh*t, and you just want to be, you kind of want to blend in with the rest of them. You just want to get to where you're going, get your job done, and move. 
[00:30:06] So, I mean, all I'm saying is that I cannot dwell on any negativity. I just continue to move past it and I continue to evolve and go through different stages. And I love getting older, man. I love it. 
[00:30:18] Jordan Harbinger: I've heard you say when you get more successful, you start to lose friends. And I wonder if, one, is that inevitable. And do you think it's specific to show business or the rap game and what can you do about it? I know that's a multipronged question and those aren't good, but there it is.
[00:30:33] Ludacris: It all depends, man. If you are with friends and they're all — actually yes, I would say yes, you're going to lose friends regardless. I was about to say, if your friends are not making money or evolving at the level that you're evolving, you're going to lose them. But then I was like, even if they are on the same level that you are like people that are in a group and making the same money, you're going to lose some of them too. So I think it is inevitable. You know, it may not be all your friends, but some of them it's just going to go wrong. Because you know, they say money changes people or it just accentuates who you are or where you were. But you can start getting put in scenarios that you might not be prepared for. People come and see you and asking you for stuff and being vulnerable and understand that you have to move differently. You can't just walk around with your gear on, you know, things of that nature. 
[00:31:22] And then what was the second part of your question? 
[00:31:24] Jordan Harbinger: Yeah, exactly. This is why you're not supposed to ask those multi-part questions, but I wondered if that was specific to show business or the rap game. And then of course, what you can do about it, or if it's just inevitable?
[00:31:34] Ludacris: Hell, I think, it's inevitable. It happens to athletes. Oh, now, listen, I have friends from all walks of life and out of money. It definitely happens all the way around. It happens with everyone. And I think, put it this way, in the least bit it's going to challenge your relationships that you have with people. I don't want to just throw out there that you're going to lose all your friends because someone will stand the test of time but it's definitely going to challenge them. 
[00:32:01] Jordan Harbinger: Yeah. Yeah. I can see that. I can see that. I know you've said tongue in cheek, I think, that you've got to hang out with people who have more money than you. And I know that the money thing might not be exactly what's important, but you're trying to surround yourself with successful people. If it's a money thing, then we probably shouldn't be doing this interview because I'm a drag down your net worth every minute that we stay on. 
[00:32:21] Ludacris: I don't think so. I like it. I like how you downplay, how much you make off of doing these phenomenal interviews and YouTube views that checks come to your house and things of that nature. I like it. I like how you do it. 
[00:32:33] Jordan Harbinger: I mean, look, it's tacky to do the other way, right? I'm I guess you can get away with it if you're a — I don't have a Jif chain. Let's just put it that way. I'll leave it right there. If I had a Jif chain, maybe that front a little more. I'm not at Jif level. 
[00:32:44] Ludacris: You can have a Jif chain if you really want. I guarantee you can afford a Jif chain. 
[00:32:47] Jordan Harbinger: Oh, I can afford a Jif chain. I'm just saying they're not going to make it, they're not going to give me one. 
[00:32:51] Ludacris: There you go. You could be right. 
[00:32:53] Jordan Harbinger: As you get older and even more successful, do you feel like you're competing with other people? I heard a story that you were flying your own private plane to like a private airport. And when you landed, you saw a bunch of, I guess, nicer planes and you literally said to your chef who's on the plane with you, right? "Man, either you're in the plane game or you're not in the playing game." So it was like, you landed at your jet at a private airport with your private chef. And you're like, "Oh man, that guy has a bigger plane." Like that has to snap you back into perspective sometimes, right? 
[00:33:22] Ludacris: Yeah. First and foremost, I always feel like I'm in competition with everyone. 
[00:33:26] Jordan Harbinger: Okay. 
[00:33:27] Ludacris: But in a healthy way, not an unhealthy way. It's what keeps me motivated. The people that came before me, the people that come after me. 
[00:33:34] And yeah, that was a true story, man. I own a Hawker 700, I've had it for over 15 years, man. And you're right. I flew into an airport and this was kind of when I first got the plane. And so you think your big sh*t, it's like, "If I own a f*cking planet, how many people can say they own a god damn private plane." And then your wheels up with your homeys and your friends and then you land and you go somewhere like, you know, let's just say you land in Fort Lauderdale or Miami or Las Vegas. And you're taxiing in and I look into your right and look to your left and there's all these damn Gulfstreams and Challengers and f*cking Falcons. And for people that don't know what I'm saying, planes that are twice, three, four times the size of my plane. And I'm looking at them, I'm just like, just when you think you have money, there's always, it's just the world is going to check you and make you realize that there's other people out here that are balling way harder than you are.
[00:34:32] And so I did say that. I was like, "Damn man, I got a little plane." And my chef checked me, so it's two-fold, he checked, he was like, "Either you have a plane or you don't have a plane." Because he's looking at it from his perspective. And I'm looking at it from my perspective. Neither one of us was wrong. We were just kind of saying how we felt about, you know, from the perception of how we were looking at things. But yes, I was looking at it from a competitive level. Like one day, I'm going to have a bigger plane than what I have now. And funny enough, you asked that I was literally just on the phone with someone today, entertain those ideas because I'm a goal-oriented guy. And over the next two to three years, I feel like I will upgrade from this Hawker 700 that I have.
[00:35:14] Jordan Harbinger: Yeah. It's funny because I can imagine your chef being like, "You know, my job is to travel wherever you want to go and cook food that you want to eat. Right? Like you're complaining about your jet. Come on." 
[00:35:23] Ludacris: You know but the best thing about that is, of course, I wasn't complaining. I was just stating the obvious. 
[00:35:32] Jordan Harbinger: Yeah. 
[00:35:32] Ludacris: You know what I'm saying? I was kind of stating what was going on around me in that. Just when you think you have got to a certain level, there are other levels to get to that's all, if you're a competitive person. 
[00:35:42] Jordan Harbinger: Of course. And I assume that you have worked out at some point with John Cena and/or The Rock went on set filming, speaking of competition, how's that experience, that's got to be humbling, right? Where they were like got a barbell that weighs as much as you in each hand or something like that. Are you working out with these guys? 
[00:35:57] Ludacris: Yeah. You never try to compete when it comes to how heavy the lift is. 
[00:36:02] Jordan Harbinger: No. 
[00:36:03] Ludacris: Everybody's different. Everybody can lift different weights. It's just about like, your mom told you, when you go to school, as long as you try your hardest, then that's going to be enough for me, man. And that's what I do. There was a point in time when I was the smallest and skinniest guy in the crew of Fast & Furious. Now, not so much, man. I can honestly say that and it feels good to say that. 
[00:36:26] Jordan Harbinger: Yeah. Well, I mean, you look good. I watched FF9 last night just to get in the Headspace for this. And I was like, oh man, like, the fights looked real, you know? Well, real-er right? You know, like you expect some element of unreality in a movie, but I'm like, it doesn't look like when they try and make somebody who's really like, they try to make me look tough, it would stretch credibility.
[00:36:45] Ludacris: There you go. 
[00:36:46] Jordan Harbinger: But you, you look like you were holding your own. Has anyone, well, actually this must happen all the time where you're in public and people are like "Luda" really loud, like every day, right? 
[00:36:56] Ludacris: Yeah. That happens all the time, man. And you know, it's hard to give that same energy back if I'm in somewhere in public and trying to be low-key because if they were like "Luda" and I was like, "Yo," then we're both being loud. And everyone in the vicinity is going to look our way. Well, I mean, people are going to look our way, regardless of when someone says Luda, but basically I'm what I'm trying to tell you is I probably, you know, don't give the energy back the way that they would want me to, because they think that I am like, I am in my videos 24 hours a day, seven days a week.
[00:37:29] Whereas if I'm out and about, I've already told you, I go through stages in my life and I'm kind of past the flashy stage of wanting attention. Then when someone calls me out and is giving me that attention in an area where I wasn't necessarily looking for it, I'll try to respectfully give the best "Yo, what up," back that I can, but it's never going to match the energy of the Luda that they throw out in the first place. I hate to say it, man. 
[00:37:56] So hopefully this is a lesson for anyone that sees me in the future. If you throw a Luda out there, maybe make the volume of it just a little lower if we're in a public place that would help me out a lot, tremendously. If you're a true fan, you could even come up to me whisper and just be like, "Luda," that would do me wonders. I promise, I promise you. Now, look at we're in an elevator or something like that, and we're the only ones in there, say that sh"t as loud as you want, because there's no chance that anyone else is going to be around. They're not going to ask me for pictures. It's not going to be a domino effect, but yeah, we're in a public crowd, just show me love, a little compassion. 
[00:38:37] Jordan Harbinger: Yeah, just take that blinged-out Jif can from under your shirt, pull it up and shake it around a little and then put it back in. That's the secret— 
[00:38:44] Ludacris: There you go. 
[00:38:44] Jordan Harbinger: —the secret handshake. 
[00:38:48] This is The Jordan Harbinger Show with our guest Ludacris. We'll be right back. 
[00:38:52] This episode is sponsored in part by Bambee. When running a business, HR issues can kill you. Wrongful termination suits, minimum wage requirements, labor regulations, and HR manager salaries are an average of $70,000 a year. Bambee, spelled B-A-M-B-E-E, was created specifically for small businesses. You can get a dedicated HR manager, craft HR policy, maintain all your compliance for 99 bucks a month. With Bambee, you can change HR from your biggest liability to one of your biggest strengths. Your dedicated HR manager is available by phone, email, real-time chat. From onboarding to terminations, they customize your policies to fit your business and they'll help you manage your employees day-to-day all for $99 a month. Month to month, no hidden fees, cancel anytime. You didn't start your business because you wanted to spend time on HR compliance. 
[00:39:39] Jen Harbinger: Let Bambee help, get your free HR audit today. Go to bambee.com/jordan right now to schedule your free HR audit. That's bambee.com/jordan, spelled BAM to the B-E-E.com/jordan. 
[00:39:51] Jordan Harbinger: This episode is also sponsored by Better Help online therapy. Better Help and I want to help tackle some of the stigmas around mental health. I've done therapy. I've told you all about that a lot. A lot of my close friends regularly see therapists. We've been taught that taking care of our mental health should not be a part of our everyday life, for whatever dumb reason. We work out regularly, we stay physically fit. That's all important, but focusing on investing in the health of our mind is equally, if not more important, in my opinion. Don't make the mistake of waiting until things are just unbearable before trying therapy. Therapy is a tool to utilize before things get bad ideally, and help you avoid those lows. Better Help is customized online therapy that offers video phone, even live chat sessions with your therapist. You don't have to see anybody on camera if you don't want to. No driving, no parking, it's more affordable than in-person therapy for that matter. And you can start communicating with your therapist in under 48 hours. Why invest in everything else and not in your mind /sanity. 
[00:40:45] Jen Harbinger: And our listeners get 10 percent off your first month at betterhealth.com/jordan. That's B-E-T-T-E-R-H-E-L-P.com/jordan. 
[00:40:54] Jordan Harbinger: This episode is also sponsored in part by Progressive. Progressive helps you get a great rate on car insurance, even if it's not with them. They have a nifty comparison tool that puts rates side by side. So you choose a rate and coverage that works for you. So let's say, you're interested in lowering your rate on your car insurance, visit progressive.com to get a quote with all the coverages you want. You'll see Progressive's rate and then their tool will provide options from other companies. All lined up and easy to compare. All you have to do is choose the rate and coverages that you like. Progressive gives you options so you can make the best choice for you. You could be looking forward to saving money in the very near future. More money, for say, a pair of noise-canceling headphones, an Instapot, maybe some more puzzles, whatever brings you joy. Get a quote today at progressive.com. It's just one small step you can make today that can make a big impact on your budget tomorrow. 
[00:41:39] Jen Harbinger: Progressive Casualty Insurance Company and affiliates. Comparison rates are not available in all states or situations. Prices vary based on how you buy.
[00:41:47] Jordan Harbinger: By the way, you can now rate the show if you're listening on Spotify. This is a help. I think it's probably going to make us more visible in the charts. They won't tell us, but I suspect. Just go to jordanharbinger.com/spotify, or search for us in your Spotify app and click the dots on the right to make it happen.
[00:42:02] Now for the rest of my conversation with Ludacris. 
[00:42:06] I wonder though, is the reason I bring up this kind of silliness is because I'm wondering if the pandemic, look, you got to mask up a little bit, is it a blessing for somebody as recognizable as you? Because now, it's kind of like, you can live somewhat normally, right?
[00:42:18] Ludacris: Yeah. Great question. Terrible, what's going on in this world, pandemic, terrible. You know, good things have come from it. It's like a reset. The greatest thing that has come from it is for celebrities like myself being able to go any and every f*cking way that we want to go. And when I tell you I take it to the extreme, I now can go anywhere with a hoodie, mask, and sunglasses, and I'm like, how Michael Jackson was trying to be in that motherf*cker, put on a full, god damn, like he stood up, he was in a makeup chair for hours to go try and just blend in with people. 
[00:42:54] Listen, man, I couldn't be happier with the way I'm able to disguise myself and not be bothered when I don't want to be in public right now. So there's no more Ludas because they don't know who the hell this dude is, that's out here looking like he is about to rob the living sh*t out of everyone around him.
[00:43:12] Jordan Harbinger: Yeah. I was going to say, you might get arrested or stopped or something like that, but you won't get recognized. Now, it's just you just look like another dude with a mask. You could even go watch your own movie. 
[00:43:21] Ludacris: Yeah, I've done that man. And like I said, like, everyone is out here with masks, so what's wrong with taking it a step further, put on some hoodie and sunglasses. Now, of course, I don't encourage black men to do the same thing that I'm doing. So I understand where you're coming from because you know, there's issues we've had with just wearing hoodies alone, let alone masks and glasses. But yes, I've been able to sneak into the movie theater and watch Fast9 amongst all of the fans. And no one knows who the hell I am. Go places. 
[00:43:49] My two-month-old just got her passport today. I was literally able to go to the Fulton County office, this huge building, downtown Atlanta, Georgia, take tickets, stand in line, and sit in a chair and wait, like anybody else does to go get the birth certificate for my two-month-old, another copy, and no one knew who the hell I was because I had my hoodie, my glasses, and my mask. It was one of the best buildings in the world. 
[00:44:15] Jordan Harbinger: Yeah. Well, try it for your whole life. It gets old, pretty f*cking fast. 
[00:44:19] Ludacris: I was going to say it because the crazy thing is you would think that Ludacris could get someone else to go get them birth certificate for him. But no, I am the father of that child and only I and the mother are the ones who can obtain that damn thing. So yes, I had to do it, it was only right. 
[00:44:34] Jordan Harbinger: That's interesting. 
[00:44:34] Ludacris: Luckily I was able to do it the way that I wanted to, 
[00:44:38] Jordan Harbinger: The DMV and the secretary of state, the great equalizers, right? Oh, man. 
[00:44:42] Ludacris: There you go. 
[00:44:43] Jordan Harbinger: A few months ago, I was actually ordering some food. Someone actually recognized my voice. Those are always like I feel cooler in that moment than I ever have in my whole life, because it does happen from time to time, but it is rare. And I'm wondering though, with a voice is recognizable as yours, how often that happens. Like you could be at the drive-thru with your kids, you're getting those McNuggets, mask on won't help you with the voice, right? 
[00:45:03] Ludacris: That's true, man. That actually the story that happened to me, I think I was in McDonald's drive-thru. Of course, this was a long time ago. I can't remember the last time I used to McDonald's, I want some, but yeah, I went through there and they knew who the hell I was before I even made it to the first window, just because of how distinctive my voice is, man.
[00:45:19] So that's another reason of Karma's World, that Netflix animation. I have coming out October 15th. I'm actually the voice of the dad. And I've been trying to get all these damn jobs on the Pixar movies, you know, to be one of the voices and you know, some reason I kept getting passed up, but if that didn't happen, then I may not have been able to come out with this phenomenal world-changing show that is coming out soon. So I love the fact that I am a voice of the father on Karma's World, man. I love it. 
[00:45:49] Jordan Harbinger: We will link to Karma's World in the show notes as well, of course, so that people can check it out on Netflix. I assumed that, but if somebody recognizes your voice at the drive-thru, that gets a little scary, right? Because then you're like, I hope they liked FF 9. I hope they like my music because they are literally handling my food right now as we speak. 
[00:46:06] Ludacris: Yeah. Absolutely, man. You always got to be mindful of that, but you know, what's crazy is that I would have better chances being Ludacris and them not liking my movies or music than being an asshole at the drive-thru that's yelling at somebody cause they didn't get their order right at first. They're definitely spitting in that dude's food way before, "Ah, F9 wasn't a good movie," but I don't think that's enough to spit in Ludacris' food. So I'll take my chances, man. I'll definitely take my chances. 
[00:46:34] Jordan Harbinger: Do you feel like the pivot from music to film or, and other projects is complete or have you still got more music in you that you want to produce? You know, I know it can be tough to get inspired again for certain projects outside of Jif commercials, and also music has to be maybe where you make the least amount of money right now. Right? Like you've got investments galore and every time you release a Fast & Furious, that's got to be like a multiplatinum album drop. Right? 
[00:46:58] Ludacris: Yeah. I love music, man. Music is the number one art form for me. And I will always love it, even if I'm not in front of the microphone or in front of the camera. That's why Karma's World is actually a good testament to me still being able to do music in a sense and having to put Ludacris' career on hold for a little while in order to make something that I feel is greater than myself.
[00:47:20] But to answer your question, I definitely do have more music in me. And now that these shows that I've been working so hard on for over a decade are coming out and I will have an opportunity to dive more into coming back. And the whole thing is that reinventing yourself, after that 10 albums, it does become more difficult to continue to stay engaged and stay inspired. But you got to find that inspiration somehow. To each his own, everybody's different, but I definitely got some more projects, for sure. 
[00:47:49] Jordan Harbinger: What do you think is your biggest — this is corny, like cliche question, but what is your biggest inspiration for your music now? I mean, when you were younger, you know, it was kind of obvious by the lyrics, but I'm wondering what you have now that lights you up.
[00:48:00] Ludacris: Oh yeah, yeah. Well, the inspiration, you know, I would say my children, that's why I put out this project, but if I had to say something else that is inspiring to me, seeing all the new rappers that are coming out and how to change the game and how they're changing music, I love that. I still want to compete. That's the biggest thing. I still want to compete. And also inspiration from people like Knives who came before me, who still putting out projects that are dope as hell. I love all of that, man. I love it. Like I said, I get inspired by the ones that came before me and the ones that come after me, but that's where it's from. 
[00:48:35] Jordan Harbinger: Between music and movies, which one has more creative freedom? I'm assuming music, but like maybe you have more control over that process. 
[00:48:43] Ludacris: Yep. That's why I say music is number one for me, because it's like, you have this blank canvas, man. You get to draw and paint whatever you want on it. When you're a part of the movie unless you're the director and the actor and the executive producer and the scriptwriter, it's like a different creative process. You kind of play in one or two roles, mostly one role in a movie. And there's like a huge team involved. Music is the same way because you have a producer, you have artists, but it's a lot less. It's pretty much you and the producer. And sometimes those two people are the same individual. 
[00:49:18] Jordan Harbinger: Yeah. 
[00:49:19] Ludacris: So there you have it, man. 
[00:49:21] Jordan Harbinger: So if you go back to music, it has to be about the passion, right? Not because you're about to go broke or you need to replace the radiator in your Bugatti or something like T-Pain, right? It's because you want to do it on your own terms because you've got something to say. 
[00:49:33] Ludacris: That's hundred percent correct. And, you know, humbly speaking, as I always like to say, because I know a lot of rappers can't necessarily afford to do that. You know, you're making me reflect and just be thankful that I have the actual choice to do that. And you making me realize how competitive I am, because I can't wait to get back out and put some music out just for that reason. And money is definitely not the motivation. 
[00:49:59] Jordan Harbinger: I was doing sort of a chronology of your career and I noticed that you actually started the Ludacris Foundation at the beginning of your music career in 2002. And that's early, man, like you were focused on charity and giving back from the jump, which is not usually the way this works. Usually, you make a hundred million and then it's like, "Ah, I should probably do some charity thing because people call me greedy." You know you must've been passionate about that from the start. 
[00:50:25] Ludacris: Hell yeah, man. But that's all because I worked at a radio station. If anybody knows my history before I became commercially successful as Ludacris, the radio station, I was like 18 years old. They required us to do a certain amount of community service every week. And when they first told me about that before I had ever done stuff like that, I was like, man, I'm not trying to be required to do community service. I'm 18. It sounded like some sh*t that happened when you get released from jail. But once I started doing it, I realized the impact that I was having, even as a local celebrity in Atlanta, on a radio station, I was like, man, this is dope, man. So of course, by the time came commercially successful some years later, it was already instilled in me, man. 
[00:51:09] Jordan Harbinger: Most artists won't answer this truthfully, but I feel like you would, what's the most embarrassing thing that's happened to you either onstage or during a movie shoot, or if you have one at each, that would be great? Because I know most people are like, "Oh, nothing. Everything's always smooth," but I know that it's not true during a live production of anything. 
[00:51:25] Ludacris: Hell no. If people ever saw the Southern Hospitality video, if you have it, again, put it in the link so that people could see it. I was on a crane and it was really innovative because I was rapping and I was upside down. And I had to shoot this scene over and over again, man. I remember I just ate lunch before this scene was being shot. And you got all these directors and people around me outside in Atlanta. I just remember throwing up like crazy. It's not like when you're on a crane being held up by your feet that you can say, "Hey man, put me down real quick. My stomach's feeling queasy." No, that's a process of getting you — so you're hanging upside down for 15, 20 minutes to perform. So yeah, man, that was extremely embarrassing, man. But the good thing about it is I threw up upside down, all came out and then I wiped my mouth and I was like, "Let's go, man. Let's keep it going. Yell action. I'm ready. Now, I'm good. There's nothing else that's coming out. We're good." 
[00:52:27] Jordan Harbinger: Yeah. You didn't get any on your clothes because you basically just need like one towel and you good. 
[00:52:32] Ludacris: That's what I'm saying. There was no place for it to go, but to the ground, bro, I was just lucky I didn't get it in my Afro from the hair. So I was pretty good. 
[00:52:40] Jordan Harbinger: Yeah. That's true. Production assistant might've taken the L but that's— 
[00:52:45] Ludacris: I had to leave my head up like that so that it didn't get in the hair, man. You know, Ron Burgundy style, man, just don't mess up the hair. Just don't mess up the hair. 
[00:52:55] Jordan Harbinger: Have you ever forgotten the lyrics to any of your songs while performing? Because sometimes you got to do new stuff where you get distracted. I don't know. It seems like it's possible for that to happen. 
[00:53:03] Ludacris: Plenty of times. Any rapper— 
[00:53:04] Jordan Harbinger: Really? 
[00:53:05] Ludacris: Hell yeah. Any rapper that said that's never happened to him is a damn lie, man. I mean, I actually, I don't know because again, as I always use the disclaimer of humbly speaking, I have so many songs and so many verses and so many guests' verses, it's definitely happened to me plenty of times before. That sh*t still happens to me sometimes, man. And I got to play it off for the crowd. Like put the microphone out to them, like they supposed to know the lyrics, but yeah, every now and then that happens, man. I guess I'm just blessed to have a very large catalog of music. It's that simple. 
[00:53:38] Jordan Harbinger: You can just throw some of that Jif that you have in the chain, just put a little spoonful in your mouth and you just mumble and everyone's like, "Well, it's peanut butter. He didn't forget." 
[00:53:45] Ludacris: I like that. 
[00:53:46] Jordan Harbinger: Yeah. 
[00:53:46] Ludacris: I like that. Now, I'm going to take that idea. I will use that. 
[00:53:49] Jordan Harbinger: Do it. Yeah. Jif will throw you a bonus check. Jif will throw you another 100K for that one live on stage. 
[00:53:54] Ludacris: Damn right. 
[00:53:55] Jordan Harbinger: Man, thank you for being such a good sport and amazing artist. I really thank you for your time today as well. This has been a real pleasure. I know it's been in the making for a couple of years and by the way, just by way of gratitude, your team is a pleasure to work with Vincent on your team and Pierre who helped make this happen—
[00:54:11] Ludacris: Thank you, man. 
[00:54:12] Jordan Harbinger: —who's a show fan. Your team is on it. It's a reflection of you as a manager and an artist. So yeah, much love to everyone who helped with this interview. 
[00:54:20] Ludacris: Greatly appreciate it. And greatly appreciate, yeah man, for making it happen. I'm sure this won't be the last time. So thank you so much. All love man, great interview. And let's continue to evolve before we evaporate. 
[00:54:33] Jordan Harbinger: You know it. 
[00:54:35] If you're looking for another episode of The Jordan Harbinger Show to sink your teeth into here's a trailer with a retired chef that somehow infiltrated the illicit North Korean arms trade. 
[00:54:44] Ulrich "The Mole" Larsen: There was a meeting where people can come and see how North Korea is the propaganda way. It was like three hours praising Kim Il-sung by what he did for the country. When people ask me, how is it to go to North Korea? Well, it's quite difficult to describe because it's like your whole body is on overtime. You know you are being followed and what do I say and what do I do, how do I react to things. 
[00:55:11] I'm going to the US to meet up with a CIA agent. And I was like, wow. And I find out how the agent thinks. One of the most important things he taught me was to be a perfect mole or undercover agent is that you have to be 95 percent yourself and then 5 percent mole. The last 5 percent is the one who observed, and I was really good at networking with people without people actually knowing I was networking with them.
[00:55:39] Everything was recorded. So I just literally took the pants down on a whole regime, exposing their weapons program. It's a never-ending story. 
[00:55:48] Jordan Harbinger: For more on how Ulrich "The Mole," a Danish chef and family man wound up working undercover in North Korea to expose its illicit arms trade, check out episode 527 of The Jordan Harbinger Show.
[00:56:01] Man, I was so excited to do this one, especially because Area Codes is one of my karaoke songs and has been for years. By the way, he really was in Ellen DeGeneres' kitchen. So we had a lot of audio and Internet issues today, but producer Jason cut around it and saved the day. 
[00:56:16] Ludacris is a fascinating dude, man. He started rapping during lunch in high school and he told me he'd be gathering a crowd around him to listen to his raps while somebody else beatboxed. And his trapper keeper, his notebooks, all that stuff were filled with rhymes instead of schoolwork. Well, surprise, surprise. 
[00:56:31] He was also on an indie label, an independent label, and he credits that with teaching them a lot about the business because you need to know what everyone's job is when you're not with a major label. And him and Tyrese Gibson and other stars, they were talking about how independent labels are not for everyone, because sometimes you actually need someone to guide your career. Once you learn how it all works though, you get more done being independent. And of course, you create your own destiny and take more of cash as well. So I think that's an interesting career parallel. Like sometimes, you need to be at the big company that teaches you what to do and tells you your every move, but then after that, maybe you go smaller. Maybe you go in-house or even start your own shop. 
[00:57:08] By the way, he keeps an old Acura, a 1993 Acura Legend, one of his first cars. He keeps it around to remind him of where he comes from. And I asked him how many miles were on it. And if he'd said there's an absolute ton, it's like 250,000 or something at this point, on a 1993 Acura Legend.
[00:57:24] But Ludacris is a multi-talented dude. You know, not many rappers have made the pivot to acting. It's like Ludacris and Ice-T, Ice Cube, Vanilla Ice. I don't know all the Ices. Did I forget anyone by the way, there's going to be a Fast & Furious 10 and 11. So that is just the gift that keeps on giving. I hope I was allowed to say that if not, oops, sorry. I didn't sign anything anyway. So hopefully that's all good. 
[00:57:44] Chris also says he's a hoarder, but he takes all the things he doesn't use and he puts them on containers and he sends them to Gabon and distributes them to people who will use them, which I think is the best idea. Right? You forget Goodwill and salvation army pack my stuff up and send it to Africa where people will actually use it and it won't just sit in the store and then get landfilled. Actually, I have no idea what happens to stuff I donate. We should probably do a show about that. Because I'm sure those items have quite the adventurous path as well, Africa bound or not. 
[00:58:11] You know, ironically, when it comes to Ludacris, Bill O'Reilly told Pepsi, they should fire him as their spokesperson because he was a rapper that spoke badly about women. So I'm not going to fill in the blank there. I think we all kind of know what happened to Bill O'Reilly, right? How the turntables, my friend. Shout out to purotrader.com, P-U-R-O-trader.com for cigars. He's the one that helped him get Ludacris here on the show today, a show fan himself. I really appreciate that and appreciate y'all listening.
[00:58:37] You know, telephone area codes are becoming less and less about an area and more about where the person bought their first cellphone. And I just wonder is Ludacris concerned that future generations of children will be unaware of the location, the actual location of his hoes. I don't know. I guess I'll just have to ask him next time.
[00:58:53] Links to all things Ludacris will be on our website in the show notes at jordanharbinger.com. Please use our website links if you buy anything from a guest, like a book or something. That does help support the show. The links work for Audible and Amazon, and they work in different countries. All of that's at jordanharbinger.com. Transcripts in the show notes. There's a video of this interview going up on our YouTube channel at jordanharbinger.com/youtube. I'm at @JordanHarbinger on Twitter and Instagram, or just hit me on LinkedIn and you can catch the video if you want to see what Ellen DeGeneres' third kitchen looks like. 
[00:59:24] I'm teaching you how to connect with great people and manage relationships, using systems and tiny habits. The same ones that I use every single day. That's our Six-Minute Networking course, and the course is free over at jordanharbinger.com/course. Dig that well before you get thirsty. Create those relationships before you need them. Most of the guests you'd hear on the show subscribe and contribute to the course. So come join us, you'll be in smart company where you. 
[00:59:48] This show is created in association with PodcastOne. My team is Jen Harbinger, Jase Sanderson, Robert Fogarty, Millie Ocampo, Ian Baird, Josh Ballard, and Gabriel Mizrahi. Remember, we rise by lifting others. The fee for the show is that you share it with friends when you find something useful or interesting. If you know any hip-hop or Ludacris fans, definitely share this episode with them. I hope you find something great in every episode of the show. The greatest compliment you can give us is to share the show with those you care about. In the meantime, do your best to apply what you hear on the show, so you can live what you listen, and we'll see you next time. 
[01:00:21] Are you ready for a podcast that doesn't hold back? Check out The Adam Carolla Show, the number one daily downloaded podcast in the world five days a week, and completely uncensored. Join Adam as he shares his thoughts on current events, relationships, politics, and so much more. Adam welcomes a wide range of special guests to join him in studio for in-depth interviews and a front-row seat to his freewheeling point of view. Download, subscribe, and tune in to The Adam Carolla Show on Apple Podcasts, Spotify, Amazon, or wherever you get your podcasts.
Sign up to receive email updates
Enter your name and email address below and I'll send you periodic updates about the podcast.