Kobe Bryant (@kobebryant) is best known for his 20 years on the basketball court as one of the game's most iconic legends. He now focuses his famous tenacity on running Granity Studios, an award-winning multimedia company devoted to creating new ways to tell stories around sports — like Legacy and the Queen with Annie Matthew.
[Featured photo by Ryan Hartford of Ecliptic Media]
What We Discuss with Kobe Bryant:
What creativity and basketball have in common and what Kobe has carried from the court to his new business.
Lessons Kobe has learned from people who are the best at what they do — from Taylor Swift to Jony Ive to Sean Penn to Kate Winslet to Larry Moss to Oprah to George R.R. Martin.
How Kobe manages pressure in high stakes situations on the court and at the head of a creative content studio.
The music that gets Kobe in the mindset he needs to excel at whatever he does.
The importance of learning how to negotiate with yourself in order to achieve greatness, and how parents might help their kids develop this crucial skill.
And much more…
Like this show? Please leave us a review here — even one sentence helps! Consider including your Twitter handle so we can thank you personally!
(Download Episode Here)
(Subscribe to the Podcast Here)
Worksheet for this Episode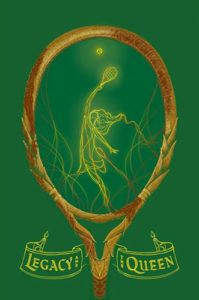 It was the end of an era when Kobe Bryant officially retired from basketball after 20 years of playing for the L.A. Lakers. In a career that enjoyed the highs of winning five championships and the lows of multiple injuries that would have ended the careers of lesser athletes much earlier, Kobe left the game as one of its legends.
In this episode Kobe joins us to explain how his famous drive to push the limits of human performance translates to his current role as CEO, writer, and producer of Granity Studios, a multimedia original content company dedicated to creating new ways to tell stories around sports. His latest project is Legacy and the Queen with Annie Matthew, a book about a 12-year-old girl who enters a tennis tournament to save her orphanage against massive odds and malicious magic. Listen, learn, and enjoy!
Please Scroll down for Full Show Notes and Featured Resources!
Sign up for Six-Minute Networking — our free networking and relationship development mini course — at jordanharbinger.com/course!
Need custom graphics, logos, or Web design? Access a community of 600,000+ designers by registering at designcrowd.com/jordan and enjoy up to $100 off with The Jordan Harbinger Show bonus offer!
Are you using the best software for your situation? Capterra knows and makes it easy to discover your best solution fast — and for free. Visit capterra.com/jordan to find out what you're missing today!
Eight Sleep is the first bed engineered with dynamic cooling and heating that keeps you at the perfect temperature all night long. Get $100 off your purchase when you go to EightSleep.com/jordan!
Highline Wellness offers premium CBD at honest prices, made with all-natural hemp extract and lab tested for consistent results. Get 15 percent off your next order with promo code JORDAN15 at highlinewellness.com!
Got cats? Breathe easy when maintaining the litter box with Arm & Hammer's Cloud Control dander shield technology. Plus get the confidence of guaranteed seven-day odor control. Find it in a store near you or learn more about it here!
More About This Show
Just because I'm not a sports fan doesn't mean I'd rob myself of the opportunity to find out what makes a high-performer like 20-year basketball legend Kobe Bryant tick; there's value in weighing the perspectives of people who come from worlds seemingly alien to our own — even if it's just to remind us that we all have far more in common than the things that separate us. That being said, Kobe is famous for pushing himself beyond what even most high-achievers in any field would consider reasonable. He credits an ambition to excel in a sport he loved for propelling him into its elite ranks, but any external factors encouraging him forward were surpassed by his own need for accomplishment.
"I had goals," says Kobe. "I had expectations and things I wanted to accomplish. So the outside world could not meet that. I knew I wanted to win five, six, seven championships — that was my goal. For me to come out and say that, people would think I was a lunatic. So no matter what they threw at me, my expectations were certainly higher. Sometimes you have a fire; you need to keep those flames burning. There's nothing you can do about it."
At Granity Studios where Kobe serves as CEO, he brings his drive for excellence from basketball to media production. He hires similarly driven and talented writers, artists, and designers to ensure that every detail is considered. Looking to Legacy and the Queen with Annie Matthew, he even made sure the bar code didn't mar the book's overall design.
"We try to handle things with great care," says Kobe. "When you handle things with great care, you have no choice but to look at every single detail. The books we create, the films we create, we look over every scene, comb through every line. When a kid picks up a book, we want them to have the experience of somebody put a lot of thought and care into it. The message we wanted to get across is: kids matter, and investing heavily in kids is extremely important — in fact, more important than it is than investing in adults, because children are our future. So instead of spending all of our resources and doubling down on grown ups, let's double down on kids."
Under the scrutiny of millions at the peak of his career, Kobe had to be emotionally detached when it was game time in order to keep his focus intact, and he likens it to acting — the Kobe the rest of us saw on the court was an alter ego of the Kobe you might meet anywhere else. Luckily for him, being a celebrity in Los Angeles has its perks, like access to the world's finest actors — Hilary Swank, Kate Winslet, Larry Moss, and Sean Penn to name a few — to ask how they achieve the right mindset to get the job done.
"As an actor, you are trained to get into that zone and find that pocket," says Kobe. "As athletes, the psychology is the same. The discipline is different, but the behavior's the same. Before you start a game, how can you lock in and get into that mental space where nothing else matters — you're completely locked in and focused on what you're trying to accomplish as an athlete? The noise and the crowd don't matter, whether they're cheering or booing doesn't matter, you're just completely locked in. How do you do that?"
And when it comes time to look back on personal performance critically, the late Coach Tex Winter taught Kobe how to approach this with a similar mindset of emotional detachment.
"When we used to watch game film, he was pretty brutal on us as players," says Kobe. "But he always said, 'I'm not criticizing the person; I'm criticizing the act. So remove yourself from that. Remove the ego from this process and just focus on the act. The goal is to help us all become better.' When you do that, you can…look at actions, and then you can truly improve."
In the locker room before a big game, Kobe was known to pump himself up with John Carpenter's Halloween theme song on repeat, or bring his mindset back to the lower-pressure days of high school basketball with a song that was popular then: Nirvana's Smells Like Teen Spirit. But Kobe draws more than just visceral inspiration from music; he draws inspiration from the people who create that music — whether they're Jay-Z or Taylor Swift.
"I think it's important to listen to people who do great things," says Kobe. "So it's not just genre specific, but it's like Taylor's been at the top of the game for a very long time. How and why? How does she write? How does she get into that mental space to be able to create things over and over and over? It's a lot of pressure for her to follow up a number one album with a better album. I don't care if you like her music or you don't like her music; look at what she's doing. It's unbelievable to be able to pull that off over and over and over. I'll look at things like that and try to learn from them as much as I can."
With Taylor Swift's success comes another lesson: if you want to keep swimming with sharks, you need to become a shark yourself. So when industry heavies like Spotify try to push her around, she doesn't hesitate to push back. "From afar, I know she has to be that way," says Kobe. "She's a sweet kid. She was a sweetheart to my girls before she even blew up and became Taylor Swift, so that's why I like her. But you can't have that level of consistent success and not be a killer! It's impossible."
Listen to this episode in its entirety to learn more about how effectively negotiating with yourself can make the difference between achieving excellence and sleeping your mortal days away, what Kobe does (and doesn't do) to foster this understanding in his own kids, coping with inevitable missteps in high-profile situations, strategic patience, working through pain, and much more.
THANKS, KOBE BRYANT!
If you enjoyed this session with Kobe Bryant, let him know by clicking on the link below and sending him a quick shout out at Twitter:
Click here to thank Kobe Bryant at Twitter!
Click here to let Jordan know about your number one takeaway from this episode!
And if you want us to answer your questions on one of our upcoming weekly Feedback Friday episodes, drop us a line at friday@jordanharbinger.com.
Resources from This Episode: