Reading Time:
4
minutes
University of Sussex cognitive philosophy professor Andy Clark joins us to discuss how our brains experience and manipulate the reality that surrounds us.
What We Discuss with Andy Clark:
How your brain operates as a prediction machine that constructs an estimation of reality based on available data rather than relaying an entirely precise narrative of the outside world.
The problems that arise when the senses through which your brain gathers data don't always convey an accurate picture of reality.
What phantom vibration syndrome and auditory hallucinations may indicate about your brain's capacity for prediction.
How your brain fills in the gaps when sensory information is missing or incomplete.
Why placebos are often effective — even when you know they're placebos.
And much more…
Like this show? Please leave us a review here — even one sentence helps! Consider including your Twitter handle so we can thank you personally!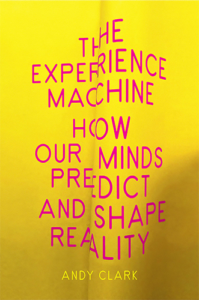 Beyond going down the typical philosophical rabbit holes of alcohol- or cannabis-assisted undergraduate curiosity, most of us accept the notion of "reality" at face value. Through our senses, we perceive a shared truth that can be verified by the senses of others and agreed upon as an authentic, structurally sound world we cohabit.
But what if our senses are big, fat liars? Rather, what if our brains operate more like prediction machines that pick up a general idea of what the world outside of ourselves looks, sounds, smells, tastes, and feels like from those senses and assemble a personal facsimile of "reality?" University of Sussex cognitive philosophy professor Andy Clark — and author of The Experience Machine: How Our Minds Predict and Shape Reality — joins us today to explain why this isn't as far-fetched of an idea as it may seem at first glance. Listen, learn, and enjoy!
Please Scroll Down for Featured Resources and Transcript!
Please note that some links on this page (books, movies, music, etc.) lead to affiliate programs for which The Jordan Harbinger Show receives compensation. It's just one of the ways we keep the lights on around here. We appreciate your support!
Sign up for Six-Minute Networking — our free networking and relationship development mini-course — at jordanharbinger.com/course!
This Episode Is Sponsored By:
Miss the show we did with Malcolm Gladwell — author of books like Blink, Outliers, and Talking to Strangers: What We Should Know about the People We Don't Know? Catch up here with episode 256: Malcolm Gladwell | What We Should Know About Talking to Strangers!
Thanks, Andy Clark!
If you enjoyed this session with Andy Clark, let him know by clicking on the link below and sending him a quick shout out at Twitter:
Click here to thank Andy Clark at Twitter!
Click here to let Jordan know about your number one takeaway from this episode!
And if you want us to answer your questions on one of our upcoming weekly Feedback Friday episodes, drop us a line at friday@jordanharbinger.com.
Resources from This Episode:
887: Andy Clark | How Our Minds Predict and Shape Reality
This transcript is yet untouched by human hands. Please proceed with caution as we sort through what the robots have given us. We appreciate your patience!
[00:00:00] Jordan Harbinger: Special thanks to Airbnb for sponsoring this episode of The Jordan Harbinger Show. Maybe you've stayed at an Airbnb before and thought to yourself, yeah, this actually seems pretty doable, maybe my place could be an Airbnb. It could be as simple as starting with a spare room or your whole place while you're away. Find out how much your place is worth at airbnb.com/host.
[00:00:18] Coming up next on the Jordan Harbinger show.
[00:00:21] Andy Clark: You can be given a placebo, told it's a placebo, have it clearly marked placebo, and yet still get the placebo effect from it.
[00:00:33] Jordan Harbinger: Welcome to the show. I'm Jordan Harbinger. On the Jordan Harbinger Show, we decode the stories, secrets, and skills of the world's most fascinating people and turn their wisdom into practical advice you can use to impact your own life and those around you. Our mission is to help you become a better informed, more critical thinker through long form conversations with a variety of amazing folks.
[00:00:52] From spies to CEOs, athletes, authors, thinkers, and performers, even the occasional organized crime figure, former jihadi, four star general, or legendary actor. And if you're new to the show or you want to tell your friends about the show, our episode starter packs are a great place to begin. These are collections of our favorite episodes on persuasion, negotiation, psychology, disinformation, cyber warfare, crime, cults, and more.
[00:01:15] To help new listeners get a taste of everything we do here on the show, just visit jordanharbinger. com slash start or search for us in your Spotify app to get started. Today on the show, our brain is a prediction machine. Our brain actually takes in a bunch of data and then constructs our reality around us.
[00:01:31] But, While our minds are writing reality, that can lend itself to mistakes and other quirks of the machinery that's involved. Today, we'll look at the neuroscience of the brain, how our inner world is constructed, and what happens when things go ever so slightly askew. Here we go with Andy Clark.
[00:01:50] I find it fascinating that our brain is essentially a prediction machine that spends, seems to spend much of its time trying to guess what's actually happening. My opinion before reading your book was, I'm making precise calculations at all times about the actual reality that's around me, but not really.
[00:02:08] I'm essentially just hallucinating my way through life from the sound of it.
[00:02:11] Andy Clark: Yeah, that's kind of right. Although those hallucinations are, they have to be accurate enough to do the thing that they're trying to do, which is keep you acting successfully. In this very world that you're hallucinating, and I think the fact that these particular sort of pictures put action at the sort of heart of the prediction machine, it's really quite important because that keeps us anchored.
[00:02:33] You can only get away with so much. It's
[00:02:35] Jordan Harbinger: important to realize that, and I'll get to this later in the show. I think there's this sort of self help trend where it's like, Oh, you can just imagine the world you want to live in and yada, yada. And we'll debunk that in a few. Our brain is actively trying to hallucinate the world and then.
[00:02:50] correcting those hallucinations using new information that's coming in. Is that accurate? That's
[00:02:55] Andy Clark: exactly right. So the picture is that the brain's using a model to try to generate these predictions. Actually the same kind of model as things like chat GPT is a generative model. Obviously, the predictions aren't always going to be right, but when they're wrong, prediction errors arise, and they let the brain have a go at getting a better prediction, or if they keep persisting, they can drive learning over the longer term.
[00:03:18] But the general idea is, experience is structured around predictions. It's not structured as a sort of feed forward process, just comes in from the world and gets more and more and more refined. Instead, at the get go, you're guessing the world, and it gets refined by the errors in your guessing. It's a little bit
[00:03:34] Jordan Harbinger: of a mind trip, and I talked about this with another, a long time ago, with someone named Bo Lotto.
[00:03:40] I don't know if that name rings a bell. He, he's also kind of a... Neuroscience guy, and that was the first time I'd ever heard this episode 177, by the way, for people listening. 177. That was the first time I realized that the eyes are sending signals to the brain, and the brain is drawing the picture pretty much exclusively because I didn't understand at the time.
[00:04:00] How blind people could see using what was the one the mountain climber was using his tongue or something and I was like, well, he's not really seeing because he's not using his eyes and this guy was like trying to basically shaking me and he's like, he's seeing as much as you are because your eyes aren't taking in light and reflecting it on the brain like a projection screen.
[00:04:20] They're telling the brain through electrical signals what the eye is seeing and your brain is translating those and I, that was like, my head exploded at the, in his
[00:04:29] Andy Clark: basement. That's really, really cool stuff. Um, sensory substitution technologies is a, is a phrase used for some of those. And, uh, I think what's interesting about them is kind of both.
[00:04:38] that they can work at all. Because I used to be part of a project where we were actually doing some of these. I've tried to play ping pong using some of these technologies, um, table tennis. How'd that go? It was better than you might have thought, but I didn't have long enough to actually train myself to become, you know, proper at it, nor did I have vivid visual experiences.
[00:04:58] It was more like, it was more like I've got some, some new kind of. And I can hit the ball more often than I thought I would with a blindfold on. But yeah, I think it's an interesting pattern of, of limitations and, and capacities there. But certainly, you know, everything that we see and experience is constructed by the brain.
[00:05:15] Get the brain in the right state and you should have that experience, um, regardless of, you know, uh, what kind of input signals in some raw sense are, are
[00:05:25] Jordan Harbinger: being used. That's just, it's so amazing to really know that the brain is trying to paint a picture. New information essentially nudges the brushstrokes to correct the picture that my brain is making as needed, but is not always totally accurate.
[00:05:40] And, and I'll speak to that in a second. I do wonder though, what happens if you're trying to train your brain to play ping pong with your head only, but you've already, in all ways throughout your whole life, been shit at ping pong. I wonder, is it possible to be better at ping pong using your brain, say, than it is to actually be good at ping pong using your arms?
[00:05:59] Andy Clark: Oh, that's going to be a whole other show, I think, because I think that the case you're imagining there might be a very, very complicated one because you're bypassing your ordinary bodily equipment as well as the ordinary sensory channel. So now you've got a brain controlling something, but it's not your arm.
[00:06:18] Um, presumably either it's a robot or some other kind of interface. So there's a whole. Extra set of problems there that, um, that your brain will have to learn to solve. So you just then need to become an expert in this. alien tech, as it were, as opposed to the native tech that you've been learning to control since you were a
[00:06:35] Jordan Harbinger: kid.
[00:06:36] I ask about the brain machine stuff, and it is a bit of a tangent, but look, I'm not good at ping pong. I'm not good at, well, I don't even know if I'm good at tennis, because I've never played it, maybe once in my life. So, Theoretically, if I could control a super athletic robot that is designed to play ping pong or tennis, maybe my brain is not the weak link here, but the fact that I don't have the hand eye coordination, and I don't judge the speed of the ball well, and I don't know how to hit it to get it to spin, and my cardio's not up to snuff for tennis or something like that.
[00:07:08] So, in theory, it would be better for me to train a robot to do a task like that. And obviously look, we're not going to have a billion dollar industry with tennis playing robots anytime soon, but I'm thinking military technology, something that can defuse a bomb, where I don't get blown up if I cut the red wire instead of the blue wire, so to speak, or we have drone operators now, what happens when we have I'm gonna hate myself for doing this.
[00:07:34] When we have Terminator like robots that are just better than any Navy SEAL could be because they never get tired, they can get shot at directly, they can see in the dark, they can swim, uh, like a boat, they can run faster than any human for an extended period of time. I mean, we're gonna want... Essentially, gamers who right now are covered in Cheeto dust and Mountain Dew, those are gonna be the guys that are the Delta Force, Navy SEALs, you know, SEAL Team 6 of the future because they're gonna have the reflexes to control a robot
[00:08:04] Andy Clark: like this, potentially.
[00:08:05] That's true, I guess. I mean, it's sort of... You kind of have to ask some questions here about what kind of commands the brain is giving because in the table tennis case, you know, the command might just be hit a killer return of serve. And, you know, that's fine. It's not going to be very enjoyable as a sort of, um, sport to play.
[00:08:22] If you're sort of issuing commands at that level of abstraction, what you really want to be doing is enjoying those, um, those fine sort of brain body loops, where you issue a little bit of a command, and you get some more information from the world, and the body moves a bit, and then you issue another bit of a command.
[00:08:39] And I think you'd be cutting a lot of that out. That's not going to matter for the military applications, you know, cut out all you can and, you know, get the job done, um, fast and efficiently. Yeah, yeah. But I think in terms of replicating table tennis using these things, we might want a different cascade of...
[00:08:57] Predictions and control. This is almost
[00:08:59] Jordan Harbinger: like a philosophy brain machine conversation, right? Because gamers are playing a game. It's for entertainment. They're good at it. They're enjoying it. That's probably why they do it for 15 hours a day professionally or whatever. The best guys are doing. We don't necessarily want that for somebody who's going around killing terrorists.
[00:09:16] Like maybe we don't want them to be like, when do we get to do that again? That's might be something we don't necessarily want to gamify. Maybe we want it to be boring and difficult, but not so difficult that they get tired and can't keep doing it and get the job done. That's a whole set of problems that I'm not even sure exists right now.
[00:09:35] Right? Yes, I
[00:09:36] Andy Clark: think that's right. It's not a, you know, I, I thought about sensory substitution, I thought about it from a predictive processing perspective, but I've not really thought about the, the level of detail which you'd need to replicate something to get the same level of engaged enjoyment out of participating in it.
[00:09:54] Uh, you know, this applies obviously to the table tennis example. Yeah. Or if you're a
[00:09:58] Jordan Harbinger: sociopath, chicken killing terrorist example. Um, and not the people who kill terrorists or sociopaths, I just mean if you're really enjoying the shit out of that, you might want to see a psychologist. Although, I hate ping pong, so it might be the same thing.
[00:10:11] I might get the same amount of enjoyment out of playing ping pong with my mind as I would otherwise. We mentioned that the brain is trying to paint a picture. New information nudges the brush strokes to correct them as needed, but not always totally accurately. That's kind of where we left that last thread.
[00:10:24] What is it about the not totally accurately thing that is so fascinating? Because I'm thinking of why I feel like my phone is vibrating in my pocket when I'm completely naked and or don't have my phone at all. That's always freaked me out. It made me think that something is broken in
[00:10:42] Andy Clark: my head. Yeah. And indeed, that is just your head behaving just the way it should in many ways.
[00:10:47] Thank God. Because you are, you know, busy. You're a chronic phone ringing or phone buzzing predictor because, you know, your phone, one of those that goes off an awful lot. It's known that these phantom phone vibrations kind of increase with stress. They increase with caffeine. Oh. Because these things are kind of playing with dopamine balances, and these are among the neurotransmitters.
[00:11:10] that control precision of predictions. And if a prediction is precise, it tends to overwhelm the sensory information. So if I had a very, very precise prediction of, let's say, um, the phone ringing, then even though the sensory information was very minimal, maybe just an ordinary little bodily fluctuation that you get all the time, the prediction is going to latch on to that.
[00:11:34] and that will be enough to generate the sensation. So that's a case of over weighting a prediction in a sense. Um, but it's just what brains are doing all the time is trying to predict, trying to get the weightings right, and sometimes things will go wrong. If you underweight the predictions, then you'll miss things that you ought to be catching.
[00:11:54] If you overweight them, you'll veer a little bit to the side of hallucination. So there's this beautiful, delicate balance that brains are trying to, um, trying to maintain all the time. But inevitably, sometimes things go wrong.
[00:12:07] Jordan Harbinger: I didn't realize that it changed with stress. The first time I got the phantom prediction, I was really, that was really kind of a moment that I questioned my sanity.
[00:12:14] And I remember asking my friends, Hey, do you ever feel like your phone rings, but it doesn't? Like, oh, you're hearing things? I'm like, no, I mean, in my pocket. But a lot of my friends didn't have phones when I did, so I remember even going to the cell phone store and asking, and they're like, I don't know, and I thought, I felt, I've never felt more insane in my life than going into the cell phone store because I knew that the guy who worked there had a phone and asking him if this happened to him and he looked at me like I was absolutely.
[00:12:41] Like, you could see his eyes sort of look at the door, like, can I make it out of here before this guy snaps? But I'm, I'm so grateful that it doesn't only happen to me. I didn't know that it increased with stress, which totally checks out given that it, it, I remember noticing it in law school primarily.
[00:12:57] Andy Clark: Right. That makes sense. Um, doctors, um, you know, people with pages in the old days would get it. So, you know, there's a, there's a version of it that predates, uh, even the mobile phone. Um, and I actually get these phantom vibrations on my wrist now, since I gave in and started wearing a smartwatch. So, you know, it's also all about where you wear it.
[00:13:15] Obviously, if you, you know, if you tend to keep your, your, your phone somewhere else, I don't know, in a, in a handbag or something, then you're not going to get phantom phone vibrations in the same
[00:13:24] Jordan Harbinger: way. Yeah, I don't carry my phone in my pocket most of the time. And I still get this, I guess probably less than I did in law school, but I'm also way less stressed than I, than I was back then.
[00:13:33] Why does caffeine alter this? You mentioned caffeine. To be
[00:13:37] Andy Clark: honest, you know, you'd, you'd need to ask a biochemist. All I know is that caffeine reaches into that same neurotransmitter system and can change as it were, change what's going on with it. So, um, so there'll be some chemical story to tell about what it is in the caffeine molecule that lets it bind to certain kinds of receptors that, uh, that are controlling this.
[00:13:57] Jordan Harbinger: Gotcha. Does this sort of prediction error have anything to do with why people wake up before their alarm? And I will wake up minutes, two minutes before an alarm. And I know when I've asked other people about this, they go, Oh, it's your circadian rhythm. You know, you got your alarm set for eight. You're used to waking up at eight.
[00:14:13] So you wake up at seven 55. It's not that unusual. That's what happened to me in school. Fine. I'm talking about, I've got a flight 7 am. I got to get up at four 30 and I get up at four 26. And I'm like, I never wake up at this hour. I'm dead tired. I still woke up before my alarm. What is happening
[00:14:30] Andy Clark: here? Yeah, I don't know whether that's a predictive brain kind of thing or, or just that we enter into a much lighter kind of sleep and maybe keep sort of semi waking up and checking because, you know, when you check and it's sort of, I know four o'clock, nothing much happens.
[00:14:48] Then, uh, then you stay in bed. You don't even remember that you checked. So I think something like that might be going on. I've had. Experiences where I seem to hear the alarm when it's not going off. And that's more in the ballpark of the phantom phone thing. So, uh, my partner recently got a little gentle chirpy bird alarm.
[00:15:07] One of these things is supposed to wake you, uh, without too much trauma. And, uh, it's, it's, you know, it has a very, very subtle onset. And now I often seem to hear the onset of this. before it's actually happening. I just think that alarm's going off. I have a, an auditory hallucination as of that little chirpy bird sound, but the actual birds aren't due, um, you know, for another half hour or something.
[00:15:31] So, you know, that's very much like the phantom phone thing. I've become a kind of chronic. light, chirpy bird sound predictor. That's interesting. I also like what's going on in many cases of chronic pain and what's going on in, um, certain kinds of, um, functional disorder with medically unexplained symptoms.
[00:15:49] So these kinds of commonplace things that happen to us all the time are, I think, on an interesting kind of continuum hallucination?
[00:16:02] Jordan Harbinger: That's actually happening, or is it, is it not the same thing?
[00:16:05] Andy Clark: I would say it's an auditory hallucination. Okay. In the case of me hearing the chirpy bird alarm, it's a tactile hallucination for the phone vibrations. But the case that you described of just waking up spot on time somehow, yeah, that's just some kind of special magic that I don't have a particular, uh, account of.
[00:16:24] Gotcha.
[00:16:25] Jordan Harbinger: Well, okay, if we're able to have auditory hallucinations, And we're able to have tactile hallucinations that are, let's say, reasonable, right? Like, oh, I thought my alarm was going off, but it wasn't, you know, whatever. I woke up on time, feels like a superpower, I go about my day, it's a fun anecdote in a book, and on a podcast, but it doesn't affect your life.
[00:16:48] What about... Unreasonable auditory and physical hallucinations, I'm thinking about mental illness and I get emails where people will say things like, I know you're talking to me specifically when you say XYZ and I have to email back and go. When you say I'm talking to you specifically, do you mean I really nailed your situation in this bit of advice that I gave and sometimes people will say, yeah, and I, I take a sigh of relief and other times people say, no, no, I know that you can read my thoughts and you are in my head and you're telling me something specific.
[00:17:24] And I'm thinking, I'm not telling you that random person in another country that I've never met in my whole life. This is not a coded message to you. And I've asked other people who have a similar public profile, and they have the same thing happening. Is that a prediction error? I know there's more going on with, say, schizophrenia, but is it a set of prediction errors, maybe, that's going on?
[00:17:45] Andy Clark: I think it involves prediction error. So, you know, one thing that predictive brains love to do is eliminate prediction error. It's kind of what they're all about. Let's get rid of the prediction error. Now, imagine that your brain is, for whatever reason, generating false prediction errors. It's just kind of misfiring prediction errors at you for, you know, reasons that are basically physiological, again, some, something chemical.
[00:18:11] Under those conditions, the brain's going to be striving to get rid of those. kind of false errors and it'll come up with any story that it can to try and get rid of them. You know, things that used to be things like, um, controlled by space aliens and now it is things much more like, um, you're speaking directly to me over the internet and, and so on.
[00:18:31] Um, but this is sort of. It's a sort of desperate attempt to make sense of signals which are misguided in the first place, but the attempt to make sense of them is just again the same thing that our brains are doing all the time. It's just that in these cases, probably the prediction errors themselves are falsely generated and overweighted.
[00:18:52] You need to have Both of those things going on. So, so yeah, uh, there's a lot to say about the various shape of different sorts of, um, psychiatric states and altered states and so on. And the way that differences in the precision weighted balancing act, this sort of balancing of predictions and sensory information correspond to different variations in human experience.
[00:19:16] Jordan Harbinger: This does make me have a whole new level of empathy for people who are, have mental illness, because a lot of the times the people that write to me about this, They're on another level, they, they can't, you're talking with them, they're talking through you, kind of, but other folks will say, Look, I know this sounds crazy, but the only plausible explanation that I have for what I perceive is happening is that you are somehow communicating directly to me, and they're like, I know it makes me sound like a complete wacko, but, and no one believes me, and I feel really bad because They seem otherwise rational.
[00:19:47] They just can't explain what's going on other than to come up with this wild theory that someone is controlling their thoughts or moving something around in their brain or talking to them through this podcast or the television or YouTube or whatever it is, it would be a scary thing to happen to you.
[00:20:01] And I can see why it makes people act crazy in other ways alongside the hallucinations, or whatever
[00:20:07] Andy Clark: we're calling them. Yeah, no, absolutely. And I think that, you know, once we realize that we can hallucinate so easily too, like in the phantom phone vibration case, it does give us a certain appreciation, I think, of the situation you might find yourself in.
[00:20:21] Also, because the hallucination can itself be taken as evidence for the kind of... quirky theory that you've got about the causes of the hallucination. So, you know, if you think that someone's trying to communicate with you by making it feel to you as if your phone's vibrating, you know, that would be a kind of, that would be a half of an explanation of why you're feeling the phantom phone vibrations.
[00:20:45] Yeah, you know, if things were misfiring at enough levels of the prediction machine, then that might be the best explanation you can come up with. The brain can come up with the best one that gets rid of the most error. So basically, you know, whatever gets rid of the prediction errors that we seem to be receiving or creating, um, is just our reality.
[00:21:06] That's how the world appears to us. Our reality is what's left when we accommodate the prediction
[00:21:11] Jordan Harbinger: errors. It's so bizarre to think that, so if I have a prediction error where I look at something and it's, I think it's blue and a friend of mine thinks it's green and we can talk about this example in a bit, that's a prediction error that doesn't affect my life.
[00:21:23] But if I think that. Other people are aliens, and I'm the only human in my family, or something like that, and this is, I'm not trying to make light of this, I mean, there's similar hallucinations, delusions that people are under. Then I start looking for evidence, sort of, proves this, right? So, is there a danger that we get into cycles of prediction error, and our brain gets caught in a, I don't know, like a loop?
[00:21:46] Andy Clark: Right? Absolutely. I think that, um, you know,
[00:21:55] predictive brains have to get stuck in loops. Um, because you have to not just predict the sensory experience, you kind of predict where the good information is. And so I'm busy, you know, if I, if I predict all the good information, is on one particular news channel, then that's the only place that I'm going to go looking for evidence.
[00:22:16] And of course, you could end up with some very skewed worldviews that way as, uh, as we're all well aware right now. Um, so I think brains are doing just that, you know, our predictions cause us to sample the world in ways that are in line with the predictions. And that can be a recipe for digging yourself into a trench.
[00:22:34] Jordan Harbinger: Why do our brains work this way? Do we have any idea why we, because clearly we evolved.
[00:22:42] Andy Clark: Yeah, I mean, I think the bottom line is the kind of Bayesian line here, which is just the idea that the optimal way to deal with a piece of sensory evidence is to kind of assess its value in line with what you know about the chances of you getting that piece of evidence at that time.
[00:23:03] When we're crossing the road, for example, and we're trying to gauge the speed of the oncoming cars, we're not just using the visual information. We're using what past experience has taught us about how fast cars are moving and sort of how fast they move relative to other bits of stuff moving around on the road.
[00:23:21] If you didn't take the past information into account, Perception would very often be an almost impossible, perhaps actually an impossible task. So it's a really, really good strategy to let what you know have an impact on what you guess is currently going on out there. And all perception is, is guessing what's currently going on out there.
[00:23:43] So, it's almost inevitable that evolved creatures are going to make use of prediction in some form in order to deal with sort of sensory information, which is often itself noisy. It's often ambiguous. You've got to somehow work out, you know, what does that little bit of light and shadow moving around over there mean?
[00:24:03] That's in effect what your brain's trying to work out. And if you know the sort of patterns that, um, lurking predators tend to make in the bushes, then you can latch on to that little bit of information and you can start to see the emergence of the leaping tiger or whatever it is, probably a bit late by then, emergence of the creeping, creeping tiger.
[00:24:22] Yeah.
[00:24:22] Jordan Harbinger: Yeah. Yeah. Once you see the tiger leaping, it's your, your predictive brain has failed or been bested by the predator. You give a really good example in the book about listening to a familiar song on a radio with bad reception. And by the way, nobody under 40 has any idea what a radio with bad reception sounds like, so we're just gonna have to sort of wing it here.
[00:24:44] But, if you listen to a song that you know, on the radio, and it doesn't come through quite clearly, I can still sing along, I still hear the music quite well. our mind fills in the blanks, what does that mean? Does that mean my brain is actually playing the song to itself as opposed to the radio? I think that's
[00:25:01] Andy Clark: exactly right.
[00:25:02] I think that's what's going on all the time. You're even, even in the song you don't know, your brain has to in some way be playing it to you on the basis of the sensory evidence that you're getting. But in the case of the song that you do know, your brain's got all this better prior information that it can bring to bear on that process, and that just cleans up the signal.
[00:25:22] So you really do hear it that much more clearly. You don't just kind of think that you hear it more clearly because you know it better. This effect really is reaching down to perception. I, I think, you know, If we're not thinking about radios with bad reception, just think about listening to a song, you know, in the shower versus one that you don't know in the shower, exactly the same effect.
[00:25:43] The sensory signals become noisy, but prior information can really clean it up. And that's going on all the time, even in the case of, um, even in the case of you and me talking now, you know, I'm using everything that I know. about, you know, people and what they say and you and what you're likely to say and how your intonation works, et cetera, that I've learned over the course of this little chat to clean up the signal.
[00:26:08] So it gets easier and easier as you go along.
[00:26:13] Jordan Harbinger: You're listening to the Jordan Harbinger show with our guest, Andy Clark. We'll be right back. This episode is sponsored in part by Grammarly. We do a lot of writing on the show and it's, well, it's mentally taxing. For example, this ad script you're listening to right now is all improved thanks to Grammarly.
[00:26:27] Grammarly has an AI powered tool called Grammarly Go, which can streamline your writing. And Grammarly Go even adapts to your unique voice and offers assistance based on what you need. For example, I often use Grammarly to help me polish my writing by prompting it to reword something in a more concise way, reword it better.
[00:26:44] It can even help you summarize your emails and provide suggestions on how to reply, from suggesting catchy captions for social media to help craft a witty reply in your dating app. Two fine tuning cover letters and resumes if your job hunting. There's tons of versatility with Grammarly Go. And the best part is it's completely free to use.
[00:27:00] No brainer. Gotta try it out. You'll be amazed at what you can do with Grammarly. Go to grammarly. com slash go to download for free today. That's G R A M M A R L Y dot com slash go. This episode is also sponsored by BetterHelp. Ever had life throw you a curveball? If you haven't, have you even lived? It's character building, they say.
[00:27:19] But alas, it's also nerve wracking. Picture therapy as your experienced mentor guiding you as you face those high stakes challenges. And listen, I get it, some folks think therapy is just for those deep, dark moments that you're burying in your closet. But let's clear the air on that. I personally leaned into therapy when I learned my ex business partners who shall not be named were doing shady stuff.
[00:27:39] And not only did it offer coping strategies, but it also became my sounding board, ensuring I wasn't the one on the line, sanity checking decisions. Uh, helping me manage my emotional stuff. And I really appreciated that. And if you're considering trying therapy, dive into BetterHelp. It's all online. It's an amazing app with over 115, 000 reviews.
[00:27:59] They curate a therapist match based on your responses to a questionnaire. And they'll match you very quickly. Jen took like, needed 20 minutes to get matched. And if it doesn't feel quite right, switch seamlessly. No additional charge. Let therapy be your map with BetterHelp. Visit betterhelp. com slash Jordan to get 10% off your first month.
[00:28:16] That's better, H E L P dot com slash Jordan. Don't forget about our six minute networking course. It is how I managed to connect with all of these authors, thinkers, and creators every single week and bring them to the show. The course is free over at jordanharbinger. com slash course. It's about building relationship building skills.
[00:28:32] It's not gross. It's not cringey. It's not going to make you feel awkward or look bad. And it takes a few minutes a day and many of the guests on the show subscribe and contribute to the course. So come on and join us. You'll be in smart company where you belong. You can find the course again for free at jordanharbinger.
[00:28:47] com slash course. Now back to Andy Clark. I think that you're onto something here that is super fascinating to me because if you're listening to a song that you don't know on the radio. And it's got bad reception. You can't sing along the same way, or you can't understand, I should say, the same way as you could with a song you do know, but you're right.
[00:29:06] The shower thing, I just experienced this the other day, I was listening to music in the shower and I was like, wow, you can really hear Spotify being played really well in my shower. And I brought my phone in there, right? And now that we have waterproof phones, my friend called and I had no fricking clue what she was saying.
[00:29:22] And I thought, wow, why is the audio so different on the phone than it is on Spotify? And there's something to the audio quality, but I really, now I think I knew what the song was saying and singing and I knew the music. But I had no idea what my friend was calling to tell me and so I didn't have anywhere near the amount of error correction that I could implement in real time for that
[00:29:43] Andy Clark: conversation.
[00:29:44] Yep, that's exactly right. And you know, brains are full of machinery to do this. Loads and loads of downward connectivity lead in from the sort of deeper areas of the brain out towards the sensory peripheries. You know, that connectivity is at least equal to the... inward face in connectivity. And so, um, brains are very, very active participants all the time in constructing sensory experience.
[00:30:08] So
[00:30:08] Jordan Harbinger: what part of this is memory, e. g. I remember the Duran Duran track from listening to it a million times growing up. And what part of this is a totally different process that my brain is engaging in? Yeah,
[00:30:19] Andy Clark: that's a very interesting question because in a way it's all memory. What happens with these pictures is that perception becomes very much a sort of memory in that sense of prior trace driven process.
[00:30:35] There's an early book in this sort of area by, um, Jeff Hawkins, I think it was. And he talks about the memory prediction framework with a hyphen, memory prediction framework. It's a kind of picture of what. cortex is doing in, in his computational work. Um, but yeah, I think it's, uh, what happens here is that perception turns out to involve a great deal of memory.
[00:30:57] And then the interesting question there becomes, so, you know, what's going on in memory memory, you know, episodic, uh, sort of memory when I seem to relive, uh, an experience. But again, these things do begin to fall into place. If you think that, The machinery that you're using to actually perceive the world involves the ability to create those signals, if you like.
[00:31:20] Using what you already know about the world from the top down, as people say in this literature. And of course, if you've got that, if you're using this top down flow all the time, just for ordinary perception, you can imagine that if you cut off the incoming perception, you can just drive with the top down flow and then you get imagination.
[00:31:39] And so imagination and perception and memory are all really, really closely linked together. Indeed, it's really The kind of all different variants of the use of the same resources, which are Predictions, prediction errors, and their weightings. Some of it
[00:31:56] Jordan Harbinger: sounds like not all of this, of course, can fit neatly into one box, but some of this sounds like compression.
[00:32:01] And I mean, data compression with computers. Are you familiar with this at all?
[00:32:04] Andy Clark: Yeah. I mean, I'm familiar with it from sort of, um, Kind of motion compressed video and JPEGs and things like that. Those are, those are beautiful cases of data compression by prediction. Like in, in compressed, um, motion video stuff, you're basically assuming that the next frame will be the same as the one before it, unless you're told otherwise.
[00:32:26] And so then instead of having to transmit all of that information about the next frame, you just transmit the residual differences, the um, the errors, if you like, that would result If you just assumed that nothing had changed, so now you get sort of errors saying something like, actually stuff has changed over here with respect to the foot, foot's a little bit further along here than it was otherwise.
[00:32:49] Um, that turns out to be a very frugal way of encoding information, because basically if you're predicting it already, You don't need to encode it again, so all you need to do is deal with the differences and that seems to be going on in, in, in many, many sort of technological formats and data compression more generally, which might be what you're talking about there is a really, really powerful way of bringing out regularities and interesting sort of patterns in data.
[00:33:20] So, so, yeah, I think brains are. Brains are data compression machines just as much as they're prediction machines.
[00:33:26] Jordan Harbinger: I'm by no means any sort of expert on compression or data compression, but I'm, I'm fairly sure that compression works by essentially using some kind of shorthand abbreviations, maybe even to store information and then expanding that again later.
[00:33:40] The video example you gave is probably better. I was thinking more like a zip file. Where you're opening something and it's suddenly larger Because your computer can say Well, I know that this is usually this And, and we'll shorthand these A hundred thousand characters into this one character For the sake of opening this file And you see compression errors in video Especially older video Where two people are talking And it looks okay, and then a bird flies behind them, and there's this weird blur that's sort of chunky.
[00:34:08] That's a prediction error by the computer, right? Because it didn't expect that, kind of. And then it's like, oh crap, I gotta catch up and draw the bird, and it's doing it too late. And it doesn't
[00:34:17] Andy Clark: look right. Yeah, that's a beautiful example, and yeah, that's exactly what it's like to be a brain encounter in the world.
[00:34:22] It's, you know, basically, predict, predict, predict, oh, I missed something. What's going on there? And then you try and sort of fill in that.
[00:34:29] Jordan Harbinger: So in some respects, and I touched on this at the top of the show, the world we experience is the world that we predict, but I really want to add limitations here because so many self help grifters and guru wannabes, or whatever you want to call them, they start Selling the idea that you can force yourself to predict the world you want and suddenly it'll become true a la, I think it's called manifestation bullshit.
[00:34:56] It's just pushed by tricky Instagrammy type people or in some cases folks that make it all the way to Oprah. But you know, it's just nonsense. It's like you can just put these vibrations out there and your brain predicts this and suddenly you've got a Lamborghini in the driveway.
[00:35:09] Andy Clark: Yes. Yeah. I mean, there are, there are overtones of the sort of self help thing in the, the predictive process in account of what brains do, because if you can alter the things you predict, you can nudge your experience around in that sort of way.
[00:35:24] Just like, um, if I'm about to, Deliver a talk, for example, I get this tingly feeling in my fingers just before, and if I reframe that as chemical readiness to give a good performance, as opposed to anxiety that's going to make me crash and burn, that actually seems to be a helpful thing to do. So in that sense, changing what I predict can change my experience for the better, but of course, just predicting that I'm going to be able to return that tennis serve in just the way that I want to.
[00:35:55] That's not enough to enable me to deliver a good tennis serve. On the other hand, prediction is involved in delivering a good tennis serve, but most of the predictions that you need to make are the ones that your brain only learns to make by long and tortuous experience of trying to return serves. Um, so it's that sort of hidden empire of prediction that needs to be right for things to happen.
[00:36:18] And unfortunately, you can't change it just by changing the top level and saying, you know, I, you know, I've, I predict I'm just really, really gonna do a wonderful talk on quantum physics today. I don't, you know, if I don't know anything about quantum physics, that's not gonna
[00:36:31] Jordan Harbinger: help. Right, no, it's funny you mention quantum physics, because those same people that talk about the manifestation and the prediction, they're like, it's all quantum, you know, because your brain is changing reality through quantum something something.
[00:36:42] It's a, anything quantum, since people don't really understand it, is fair game for a lot of these grifters to make some shit up and then sell it, right? Because... Cause it's, it's very complex and hard to wrap our minds around. Do our brains try to get better at predicting? I assume that throughout our whole life, we're trying, our brain is just honing this skill.
[00:37:03] Andy Clark: Yes, I would say so. I mean, you know, that's what brains love to do is kind of eliminate prediction error. And what that means in effect is that they love situations. in which they can eliminate more prediction error than they estimated they were going to eliminate. And so that's sort of a, you know, if you find yourself in a problem space where you're doing better than you expected, you're going to hang around there.
[00:37:27] And those are the places you're going to learn the most. And so brains that like those sorts of error dynamics, as they're called, they're going to learn a lot of stuff and get better and better as they go along. And in fact, I think a lot of affect and emotion is related to these error dynamics. You know, we, we like places where we're getting rid of more than estimated account amounts of prediction error.
[00:37:51] Like, uh, that's probably why we do crosswords and Sudoku and things like that, and why we enjoy mastering sport and all of those things. Yeah. I think
[00:38:01] Jordan Harbinger: there is something to that. It kind of goes back to what we talked about earlier with your, you're taking a lot of the enjoyment out of something. If you can just.
[00:38:07] issue a command that says, return a killer serve and you push J or whatever on your physical or not physical keyboard. It's not, not quite the same thing. Although
[00:38:15] Andy Clark: there's a sense in which at the top level of your brain, that might be kind of what you're doing in some of your sort of saying, okay, yeah, yeah, yeah, do it right.
[00:38:23] But the thing is that the well trained brain unpacks that into all of these little predictions about what. Uh, what lower levels of processing and then all the way down to particular sort of muscles and spindles and so on need to be doing to get the job done. So you know, it's that cascade of prediction that constitutes expertise and that's how we get things done.
[00:38:45] So yeah, a lot of the enjoyment is in having, having good cascades of prediction. I'd love
[00:38:50] Jordan Harbinger: to talk about some common illusions. It's hard to explain these like the gold and white or black and blue dress. I'll link to this in the show notes. This was all the rage, what, three, four, five years ago, something like that, and nobody could figure out what it was.
[00:39:05] It took science, I think, a minute to catch up, or at least scientists to address this publicly. Can you explain this a little bit about what this was and, and of course, what's happening here? Yeah.
[00:39:14] Andy Clark: So this will be the, you know, that dress as, as people often refer to it, uh, the one that to many people looked.
[00:39:22] blue and blue and white and to me and a lot of other people looked gold and white. Now because it's such a striking difference and people are so sure that they were seeing it the right way it caused a little bit of a little bit of an internet sensation for a while. The vision scientists jumped in right away and said okay yeah we've known about this for a long time it's because they're The different people's brains are making different assumptions about the direction that the light is coming from.
[00:39:52] You know, so if you think the light is sort of coming particularly from, I don't know, above or the side or something, then it's going to look, um, then it's going to look gold. If you think it's a more ambient kind of, uh, all around light, then it's going to look blue. Just something like that. And that story is good as far as it goes.
[00:40:09] But what was interesting to me was, um, a subsequent study. Uh, that was done by Wallisch, Pascal Wallisch, and some people at New York University. And what they showed was that the differences between the white dress and the blue dress seers actually corresponded perfectly, but in a very significant kind of way, to people who were larks and people who were owls.
[00:40:35] And so people that tend to get up early in the morning, they tend to see a lot of things under natural light with the light coming from a certain way. People that tend to be up very late at night, they tend to see a lot of things under artificial light with the light coming in, in that sort of way. And it turns out that they tend to see things as the dress is blue and the others tend to see it as, um, gold.
[00:40:57] The blues in this case had it right. Cause the dress was being photographed in artificial light.
[00:41:02] Jordan Harbinger: Wow. The blues were right. That is shocking. It's crazy, isn't it? It is crazy. Cause I looked at this today and we'll link to this in the show notes. We'll have the image there. I almost wish we didn't tell him which was which, but it doesn't matter because it will look gold and white, or it will look black and blue.
[00:41:20] I saw it as gold and white. Yeah, me too. But then I thought, okay, other people see it as black and blue. Let me now try to see this as black and blue, and I couldn't get there. I couldn't make my brain see it as black and blue, no matter how hard I tried. However, in this next illusion, where it's auditory, I can easily switch between the two options.
[00:41:41] So this is an auditory illusion. It's green needle. You either hear a green needle or you hear brainstorm. I can easily say, all right, I'm going to hear a green needle and I hear a green needle and then I go, all right, I'm going to hear brainstorm. And then I hear brainstorm and I've got the soundbite here for people to play along at home.
[00:41:57] So here we go. Don't prime yourself to hear anything. Just whatever you remember. What do you hear?
[00:42:13] So I heard brainstorm probably because this is the last thing I said, but now Tell yourself you're going to hear the other thing. So if you heard brainstorm, tell yourself now you're going to hear green needle.
[00:42:32] It's incredible. And it's so obviously the same sound. And yet I do hear green needle or brainstorm depending on what I tell my brain that I'm going to hear. It's amazing. I know it's fake, I know it's an illusion, I know it's a low quality sound thing from a little toy, and yet, here we are. But I can't do that with the dress.
[00:42:50] At all. I can't make the switch. What's going on here? That
[00:42:53] Andy Clark: falls into place because, um, in the green needle brainstorm case, What you're doing is you're installing a prediction by thinking green needle or thinking brainstorm or looking at the words. Sometimes people do this with the words written on a placard and pointing at them, and that's enough to get the prediction machinery into the right format to pull out the bits of the signal that correspond to whatever you've.
[00:43:18] primed in effect. You can't do that with the dress because you don't know how to, as it were, get the cascade of predictions into place that would be there if you were seeing the dress under artificial light. You know, you can't, as it were, imagine. What the difference would be because your brain is busy doing all these compensatory things all the time and that's why actually you can spot that the dress is the same color when you move it from artificial light into natural light, so you're not going to think that the dress suddenly change color if you do that.
[00:43:53] Because brains are so good at doing all that compensatory work. So, um, I think that the cases are interestingly different. One of them is one where you expect a top level prime, like seeing the, the written thing, green needle, or thinking green needle, to be able to control the cascade of prediction. The other one, we got no real way to control that cascade of prediction.
[00:44:17] So it's just about top level controllability. I agree that It's a really striking and lovely demonstration of the predictive brain in action. To me, one of the things striking when I listen to those sounds is that the second time, it always sounds so much clearer. Whatever way I've heard it the first time, the second time that comes, it sounds super clear.
[00:44:38] And then maybe it's going to flip again, you know, when it goes to the next time or something like that. But again, that's just, you know, having heard it one way once. Your brain is suddenly busy predicting that in a very good and strong way, and so it's cleaning up the signal even more. So you've sort of got a double prediction effect there.
[00:44:55] One makes you hear it that way, and then because you've just heard it that way, it sounds even clearer next time you hear it that way. I
[00:45:02] Jordan Harbinger: looked for a higher quality version of this soundbite and I couldn't find it, but then I started to realize I think the reason our brain can predict both of them is because it's low quality.
[00:45:12] It's the radio thing all over again. Yeah, that's right. It has to be staticky and kind of ambiguous. Otherwise, we would clearly hear. Everyone would clearly hear the same thing.
[00:45:20] Andy Clark: It's a little bit like those old pictures of the spotty Dalmatian dog or something like that, where at first you can't really see what it is and someone says it's a Dalmatian dog hidden in there.
[00:45:29] And once you, you've sort of seen, heard it, seen it, I should say that way, then it can never look the way it did the first time you saw it again. So yeah, noisy signals. dramatize what the brain is doing anyway all the time, which is using predictions to clean things up and structure them, reveal the stuff that you care about.
[00:45:48] But yeah, take away the noise and you'll lose the demonstration.
[00:45:51] Jordan Harbinger: I'll play it one more time so people don't have to rewind again because I know people are like, I got to do this now again, because I played this like 50 times to see if I could trick myself or whatever. It's very interesting.
[00:46:11] It's not trick, it's not saying brainstorm and then green needle or green needle and then brainstorm. I've, I've tried this, um, zillion times to see if, oh, is it different the second time and that's the trick? Nope. It really is the same thing. Really incredible. This goes a little bit deeper as well, though, into what we actually feel.
[00:46:27] Tell me about the nail in foot.
[00:46:29] Andy Clark: example. Talk about dramatic examples. Yeah, this is a construction worker. I think it was in New York. It was written up in the British Medical Journal though. And it was, um, they, they fell off some scaffolding and they saw a long nail go through their foot. And, um, you know, they were in intense agony.
[00:46:47] They were taken to hospital. They were given fentanyl and, uh, some, some other drug as well. And then they started to remove the nail and they discovered that the nail had passed very safely between the toes. So what happened is, you know, the workers were in a big construction boot. You got a perfectly good visual impression of a nail through what looks to be your foot, but it wasn't actually through the foot.
[00:47:14] Nonetheless, the agony that the construction worker was feeling, I'm sure was 100% genuine. It's just that when the brain strongly predicts a certain kind of signal, just like with that phantom phone vibration that we started off talking about, it can construct that from whole cloth. If you like, so it's very interesting placebo effects have some of the same sort of profile medically unexplained symptoms, chronic pain.
[00:47:40] There are many cases where I think we're going to start thinking about the much more in terms of the predictions that the brain's making and pain is a very, very dramatic sort of case. What
[00:47:51] Jordan Harbinger: a strange day. that construction worker had.
[00:47:54] Andy Clark: Yes, yes, I think, uh, and they've become rather famous as well. I don't know if they're ever going to say, you know, that's me.
[00:48:00] I'm the construction worker in that, uh, in that thing, yeah. Yeah,
[00:48:03] Jordan Harbinger: I wonder how many people tried it afterwards to, uh, to measure the effect. Uh, you know, you know somebody shot a nail through their foot or tried to, or tried to hit the toes and see if it would work. But is this, is this why placebo works?
[00:48:15] Our brain predicts something's going to make us not feel as much pain or it's going to wake us up or it's going to lower our anxiety? And so the prediction is self fulfilling in this
[00:48:23] Andy Clark: case? Yes, I think that's right. And you know, this works very well for some things, and it doesn't work at all for others.
[00:48:28] As you were saying earlier, you know, you got to be aware of the limitations of these things too. So, you know, placebos are very good at analgesia, for example. So, you know, making us, uh, not... experience pain under conditions where we otherwise would. They're very good at fatigue. They're good at, um, chronic back pain.
[00:48:48] But of course, no placebo is going to kill a virus. It's no good at using a placebo hand gel if you're worried about COVID or something. And, uh, likewise, no placebo is really going to get to grips with cancer as opposed to cancer related fatigue. So I think it's, um, we need to be aware of the sort of limitations, but at the same time, the potential.
[00:49:09] In sort of systematically exploiting these effects, I think is is really very large. It's even possible apparently, although I only know one example of this, so treat it with some caution, but there's a, an anti Parkinson's drug called apomorphine and people that are trained on the real drug. And get the anti Parkinson's effect from the real drug can then be given a placebo, told it's apomorphine and they get the same relief from the Parkinson's symptoms temporarily.
[00:49:43] It doesn't last forever that effect either, unfortunately. But that's interesting because that's the case, as I say, it's the only one I know of. Um, but it's one where you seem to be able to train the brain to do something quite systematic in response to a, a, a particular drug. Thank you. that can then be given as a placebo for the same effect.
[00:50:03] So again, I think one day when we understand a lot more about the precise pathways that are involved and why it is that some people get these effects more than others, there are conjectures already about why that might be so, then we might be able to do some sort of precision medicine that makes maximal use of placebo interventions for the cases and the people that are going to benefit most from them.
[00:50:29] Jordan Harbinger: This is the Jordan Harbinger show with our guest, Andy Clark. We'll be right back. This episode is sponsored in part by Momentus. Live Momentus is widely trusted by professionals with their product being the go to in most pro and collegiate locker rooms. Trusted by Olympians, professional athletes, and top teams alike, all who vouch for quality and efficacy.
[00:50:47] And all of Momentus products are NSF certified, which means that what you see on the label is exactly what you get in the bottle, no fillers. No misleading claims. The Live Momentous Sleep Pack is a great sleep aid. In fact, it's more than a sleep aid. It's scientifically backed formulation. Helps you fall asleep faster, stay asleep longer.
[00:51:03] Ensures that the sleep you get is the highest quality possible. I've actually been taking something similar for a long time. My sleep coach recommended it. I've got a bunch of these. I can see my sleep scores improving. And I sleep with two little kids, y'all. Convenient single serve pouches make it easy for you to get your daily dose of sleep enhancing nutrients and travel with it.
[00:51:19] You don't have to bring a big ass bottle, you can bring a little sachet. And wake up feeling rejuvenated, filled with energy, ready to conquer the day and all that fun stuff. It's like the refreshing sleep you get on vacation, but now with two babies in the bed and part of your everyday routine. Designed by the world's best experts, used by the world's best teams and athletes, and made for all of us.
[00:51:37] Go to livemomentous. com and use code JORDAN20 for 20% off your first order. That's livemomentous. com code JORDAN20. This episode is sponsored in part by Airbnb. Whenever we travel, we enjoy staying at Airbnbs. I love that many properties come with amenities like a kitchen, laundry machines, free parking.
[00:51:55] That's not fricking 60 bucks a night. Having a backyard is nice, especially when we bring the kids around. We've stayed at an Airbnb in Kauai that had like an outdoor shower. So we built one at our own house as well. And we find that Airbnb hosts often go the extra mile to make our stay special. They provide local tips, personalized recommendations, sometimes a welcome basket.
[00:52:14] I know you guys are sick of my banana bread story, so I'll spare you on this one. There are a lot of benefits to hosting as well. You might have set up a home office. Now you're back in the real office. You could Airbnb it, make some extra money on the side. Maybe your kid's heading off to college in the fall.
[00:52:28] You're going to have that empty bedroom. You could Airbnb it. Make a little cash while they're away. Whether you could use a little extra money to cover some bills, or for something a little more fun, your home might be worth more than you think. Find out how much at airbnb. com slash host. This episode is also sponsored in part by Zip Recruiter.
[00:52:44] Here's a staggering fact. The average cost to bring on a new hire is 4, 700. Geez, that's, that's a lot of name tags and a really expensive ice cream cake in the break room. With that kind of investment on the line, you better believe you want to nail that decision. So what's the most effective way to find the best people for your roles?
[00:52:59] Zip Recruiter. See for yourself and right now you can try it for free at ziprecruiter. com slash jordan and experience the value Zip Recruiter brings to hiring. ZipRecruiter is free to try. You can post jobs at zero cost. So if you're curious to see how efficient ZipRecruiter really is at helping your hiring process, go ahead and give it a spin.
[00:53:18] It's simple. ZipRecruiter helps you get hiring right. Four out of five employers who post on ZipRecruiter get a quality candidate within the first day. See for yourself. Go to this exclusive web address to try ZipRecruiter for free before you commit. ZipRecruiter. com slash Jordan. Again, that's ZipRecruiter.
[00:53:34] com slash J O R D A N. ZipRecruiter, the smartest way to hire. If you like this episode of the show, I invite you to do what other smart and considerate listeners do, which is support our sponsors. We really do appreciate that. All the deals discount codes and ways to do so are at Jordan harbinger. com slash deals.
[00:53:51] You can also search for any sponsor using the now up to the minutes ish AI chat bot on the website at Jordan harbinger. com slash AI. Thank you for supporting those who support the show. Now, for the rest of my conversation with Andy Clark. It makes sense that there's a placebo and nocebo where it actually does something.
[00:54:10] Nocebo was kind of what we had with the nail through the foot that didn't really go through the foot, right? Exactly. It's like, oh my god, I feel this pain. It's like a negative placebo. We did a whole episode on placebo with Joe Marchant or Marchant, episode 716. That was important because I agree with you.
[00:54:25] It's important to know what placebo can and can't do. Because there's just this whole industry of people out there selling things that they say, Oh, well, you know, this does this, and I go, No, it doesn't. That's nonsense. Well, even if it's placebo, that's still something. No, it's not. You're not getting placebo effect.
[00:54:41] You're conning people, and they're not getting real medical care because they think that you're stupid. Powder is curing their pancreatitis or something. You're a charlatan, you should, you should go to prison.
[00:54:50] Andy Clark: Yeah. Yeah. And, and actually, you mentioned the Joe Marchand, and I think I read a paper of theirs that was about the honest placebo effect.
[00:54:59] Mm hmm. I think it was them. And, uh, that's very interesting too, that... You can be given a placebo, told it's a placebo, have it clearly marked placebo, and yet still get the placebo effect from it. And I think that's really an important thing in thinking about the predictive brain, that as it were, what's going on there?
[00:55:18] Well, it's because it's not your top level conscious prediction that matters. Your top level prediction might be, oh, it's a placebo, it's not going to do anything. If you're still getting those effects, it's because there's all those... unconscious predictions of relief that are coming from it being, you know, presented by someone in a white coat in a good bit of packaging, um, with, you know, some authority saying, yeah, you know, this is a placebo, but, uh, many people experience real relief from taking it.
[00:55:48] So I think that's, uh, the idea that the, the hierarchies of prediction are mostly non conscious is also important. And again, that. Shows us where the limits are of what we can do explicitly for sure. Yeah,
[00:56:02] Jordan Harbinger: I think it's it's fascinating some of the stuff we covered on her episode was like, yes, if it's delivered by somebody in a white coat or if it's injected, even if it's a pill.
[00:56:15] I even asked some, you know, typical stupid Jordan questions like what if it's a tablet filled with powder versus a salad pill and there was slight differences in there depending on what other medications the person actually took in their life I think it was and I'm I'm drawn off memory here but it was kind of like the way you took the medication and was it your book where somebody was taking pink pills and they were getting relief and then the manufacturer said, ah, we're going to make them blue now and they just stopped working.
[00:56:40] Andy Clark: Yeah, that was my mother with her, uh, with, uh, one of her cancer treatments. And it was sort of, yeah, it was so sad because it's exactly the same active ingredient. And yet, uh, definitely wasn't giving her the same relief and that that put me in a very interesting position because on the one hand, I believe very strongly in the power of placebo effects, particularly with regard to, um, cancer related fatigue, for example.
[00:57:05] Um, on the other hand, I, you know, I wanted to say to her, come on, the active ingredients, just the same. So in terms of. you know, that pathway, you should be getting just the same effects from it. I, to this day, don't know quite how I should have dealt with, with that situation. Um, if someone could end up having as much faith in the blue pill as they had in the pink pill, it would be just as good.
[00:57:27] Yeah. And that's maybe what I was trying to instill there. But yeah, it's, um, it's quite a can of worms. The, uh, the whole. placebo thing, you know, how much, obviously you take some efficacy away if you tell people they're placebos, but at the same time, um, it seems dishonest not to.
[00:57:44] Jordan Harbinger: I guess as long as the doctors and team that are treating them know it's placebo, it matters a little less if the patient knows because you wouldn't want a doctor to go, oh, they're getting treated for this.
[00:57:52] They're already on a drug if it's a placebo. But yeah, if it limits the effect, it's like, well, as a painkiller for somebody with a terminal illness, do you really need to, what would they really want to know in this particular situation? I don't want to be that guy, but I thought when I thought, when I read this in your book, I thought, man, why didn't he go to a compounding pharmacy and say, I need a bunch of bright pink fake sugar pills for my mother to take with her real medicine every morning?
[00:58:16] Andy Clark: Yes, that's an interesting thought. I didn't have that thought. I actually. didn't know that compounding pharmacists existed. But, uh, yeah, that would have been quite a good idea. Um, we of course had to make sure that she did keep taking the pill that had the effective ingredient in as well. So there'd be one extra pill now, but I'm sure that we could have found a way of, uh, yeah.
[00:58:39] Jordan Harbinger: That's a good risk that I had not thought about, like, what if she just goes, Oh, I don't need the blue ones anymore. I just take the pink ones. And you're like, Oh, mom, here's the problem. I got those are tic tacs that I've filed down. Uh, man. Uh, anyway, this must also be why our dentist will say ridiculous things like you're going to feel a little pinch.
[00:58:58] And then she drills into my jaw with a drill or jams a syringe into my gums. I'm like, that was not a little tickle or a little pinch. That was, you just jammed a metal object into a hole in my face. It was way worse than what you said. But in the, of course, in the moment, and when I was a kid, that used to work really well for me.
[00:59:17] I'd go, Oh, that was a pinch. Good thing it was only a pinch, but if I didn't get that warning, it was just like getting punched in the face. Yeah,
[00:59:24] Andy Clark: and imagine if you got the worst warning, the one that says, you know, this is really, really gonna hurt. Right, yeah. So yeah, it's almost like whatever information you're given there is going to, is going to nudge your experience around a little bit.
[00:59:38] Does
[00:59:38] Jordan Harbinger: it matter how much we trust the person? Just like placebo, is there a white coat version of... This is only going to hurt a little bit. And it's like, I don't believe you because you're, uh, I don't know, you're wearing an eyepatch and look like a villain. Yeah,
[00:59:52] Andy Clark: I mean, this is this precision weighting bit of the, uh, of the formal apparatus here, at least.
[00:59:57] So the idea is that you're, if a prediction That your brain is making is going to have much effect. It needs to be highly weighted. And one thing that authoritative sort of speech and good packaging and white coats do is they enable us to, or they force us to highly weight the predictions of relief or whatever else you're expecting from the pill or procedure.
[01:00:19] So, so yeah, a lot of things fall into place. I think if we start thinking that, uh, yeah. Things that look like ritual and trappings, uh, and so on, uh, and ceremony are actually ways of enhancing the precision weighting of our own expectations, changing our experience in, in ways that then follow suit.
[01:00:39] Jordan Harbinger: What about things like PTSD and prediction?
[01:00:42] It seems like some things such as, and I don't know if this is exactly PTSD, some things like flashbacks from war or sudden fight or flight responses. Those might be caused by prediction issues. Again, I'm, I'm, I'm maybe grasping a little bit here, but when I was a kid, my friend's dad drove us to lacrosse practice and there was a helicopter for, I don't know, traffic or something.
[01:01:03] And he was at a red light and people were honking and he froze and he's like, do you guys hear that? And I was like, yeah, the helicopter. And he's like, yeah, the helicopter. And people are honking and honking. And my friend was like, dad, you got to go. And he's like, you hear that? And we asked his mom later.
[01:01:18] Cause we were like, what the hell happened with your dad in the car? He wouldn't go. He like had a crazy look in his eye for a second. Not like a wild, scary one, but it was just like, he was somewhere else. And she said, Oh, Did he hear a helicopter? And we said, yeah. And he goes, well, she, she told us he was in Vietnam and something, I don't know.
[01:01:35] It was the kid version of the story. But when he hears helicopters, he sometimes will have like a flashback and it's almost like something out of a movie. I asked my friend if he remembered that. And he's like, yeah, I do remember that. Cause it was pretty rare, but it happened a few times in his life. Once while I was in the car, is that a prediction
[01:01:52] Andy Clark: error?
[01:01:53] I think it certainly involves a prediction machinery. So, one of my Edinburgh University colleagues, Peggy Sears, has done some work on this, trying to distinguish between people that suffer from PTSD and people that don't. In the sense of, you can be put into the very same war zone situations and some people will get PTSD and some people won't.
[01:02:15] So there is a difference there that needs to be explained. And what she found using, uh, various cohorts of, of people, war veterans, some of whom had PTSD and some didn't, was that the ones that had got PTSD had a different kind of response to prediction errors that preceded very aversive events. They had a very, very strong response to those.
[01:02:38] So they kind of, they changed their prediction routines very dramatically if they made mistakes like that, even in little sort of video game scenarios and the kinds of situation that you could put them in. And that might be the underlying difference is that, you know, if you're going to update your responses and your model, Very, very rapidly on the basis of aversive events that follow failed predictions.
[01:03:03] Like I didn't predict that helicopter, I didn't predict that bomb going off or that sudden sound or whatever it was, then you're going to be more likely to get into these sort of locked cycles that characterize conditions like PTSD. So I think it is something going on in the prediction machinery that is creating and then locking in this sort of a aversive and very dramatic response.
[01:03:26] Jordan Harbinger: Okay. So if predictions are. Survival and somehow a goal of our brains. Why didn't we just evolve to sit in the corner of a dark room and not move and only eat the same thing every day? You know, why do I like surprises and novelty and roller coasters? That doesn't, that's like the opposite of a nice, routine, smooth, easily predicted reality.
[01:03:49] And my brain loves that stuff, and I'm not alone.
[01:03:52] Andy Clark: You're right, and this is a so called darkened room problem for the predictive processing accounts of brain function. Uh, you know, why is it if we love nothing better than caution prediction error, we don't just sit in a dark corner until we die, predicting darkness and lack of food.
[01:04:07] Well, there's a quick answer to that, and then there's a longer answer. The quick answer is that... The prediction machinery is focused inwards as much as it's focused outwards and brains like ours, because they're the brains of evolved creatures make certain kinds of prediction in a kind of chronic way.
[01:04:27] They predict bodily states that will keep us alive and functional. They predict having enough food. They predict having enough water. And indeed, they go looking. They send us looking, if you like, for food and water long before we actually need them because it's a prediction of future need. that constitutes the experience of thirst, um, or hunger.
[01:04:49] So an example from Lisa Feldman Barrett there is that if you feel thirsty, you might take a drink of water. You'll feel immediately that your thirst is quenched, but actually the water won't have any, uh, useful effects on your body for about 20 minutes. So the feeling that your thirst is quenched is the result of a prediction, just like the thirst itself was.
[01:05:10] So, you know, your body's got time to wait because it was predicting into the future anyway, if you see what I
[01:05:15] Jordan Harbinger: mean. I do, right. So if I'm drinking water, it's not like, oh good, this water that's barely in my esophagus, you know, barely in my stomach. Has now entered the cells that need it. It's like, no, my brain's just saying, Hey, we predict that in a few minutes, you're going to have what you need.
[01:05:30] So you can stop telling the system that we need more of this. And that's purely a hallucination that we are now rehydrated. Yes,
[01:05:37] Andy Clark: that's right. Just like hunger in a way is a sort of hallucination that you need food now, but it's a genuine hidden prediction that you're going to need food pretty soon.
[01:05:46] Right. Or that I'm just
[01:05:47] Jordan Harbinger: bored. Unfortunately, right. That's yeah. Unfortunately, my prediction machine is now I think a lot of us have conditioned our prediction machine to think that we should eat when we're thirsty, we should eat when we're bored, we should eat when we're, I don't know, nervous, whatever it is.
[01:06:01] We, we cross those wires
[01:06:02] Andy Clark: far too often. But I don't mean to, um, escape the darkened room quite that easily. Ah, good. So, you know, step one of escaping the darkened room is We have these chronic predictions that we're going to get, you know, fed and watered, uh, and so on, and that's enough to keep you out of the dark and deadly room, but it's not enough to keep you out of the dark and boring room, where nonetheless, you know, as you say, you're getting the same food, you're getting the same water, it's all going on, it's just not very interesting, but the reason that we hate rooms like that is the one that we touched on earlier, which is that predictive brains like nothing better than getting rid of more than expected amounts of prediction error.
[01:06:43] So they like getting rid of prediction error anyway, so they're already naturally curious, so the darkened room is not going to be very interesting there because there's not actually that much prediction error to get rid of. But also, there are no good slopes of prediction error minimization there either.
[01:06:58] So, you know, you might start to invent games for yourself in the darkened room if you were locked in one. And that's, you know, that would just be you trying to create artificially some kind of arena in which you can experience the minimization of prediction error. In a way, that's what, that's what games are.
[01:07:15] So we, we leave the darkened room for so many reasons.
[01:07:19] Jordan Harbinger: There's so many questions that open up when we realize we're just hallucinating in filtering everything we take in. What about people who, for example, think that they're overweight when they're actually too thin? I don't know if anorexia is the exact thing, but you see people who think, I'm overweight.
[01:07:35] What is it called? Body dysmorphia or something like that. Yeah. Is that what that is? Yes.
[01:07:40] Andy Clark: And again, I think, you know, prediction machinery is certainly playing a role there. There are some interventions that suggest it's playing a role. So for example, getting people with anorexia to inhabit a kind of virtual body with a normal.
[01:07:54] Body weight and maneuver that virtual body around the sort of virtual arenas that experience can impact the way that they feel and view their own body afterwards. So they tend to have unrealistic perceptions of their own body that can be partially remedied by sort of giving you a kind of a very, very strong nudge in the direction of making a different set of predictions.
[01:08:22] There'd be a lot of work to do to really unpick something as complex as anorexia, for example, using the prediction machinery account, uh, but I think it will prove to be part of that because it's, um, I think it's very intuitive somehow that we are somehow making all kinds of predictions about our own bodily state and about how our bodies ought to be and that those predictions in part constitute And so, um, you know, often we can have a sort of, a sort of phantom fatness almost.
[01:08:56] I suppose, you know, if you think about phantom phone vibrations, uh, maybe anorexia involves a kind of phantom fatness, uh, that is no, no, no harder to understand in some deep sense than the phantom phone vibrations. How do we
[01:09:08] Jordan Harbinger: make our predictions more accurate? Or is that just something the brain is always trying to do and there's not much we can do to influence that process?
[01:09:15] Andy Clark: The answer to that has to just be practice, really. Yeah. This is all about expertise. Predictions underlie expertise, and practice is what leads to expertise. So that's the thing that we can do. If we want to get better at something, practice. So there's no, unfortunately, there's no, um, there's no better, wouldn't it be wonderful if there was some nice little gold, uh, whatever it is, silver
[01:09:39] Jordan Harbinger: bullet there.
[01:09:39] Yeah, yeah, no, that's, that's funny. It's like... The most basic advice ever, but hey, at least now we have a scientific background for it, huh? Um, maybe some visualization would help, because then at least we're getting through that. That's a,
[01:09:52] Andy Clark: that's probably a whole... And careful framing, you know, all that stuff we talked about earlier.
[01:09:55] A little bit of well placed self affirmation, nice bit of framing, um, but lots and lots and lots of practice.
[01:10:02] Jordan Harbinger: I know we're running out of time here, but have you thought or researched at all what psychedelics can do to the predictive brain or these mechanisms? Is there any data? On this,
[01:10:12] Andy Clark: there is actually, it's very interesting.
[01:10:14] It's a lot of the good work there has been done by the psychedelics lab in London, led by Robin Carhart Harris. And what they Seem to have been able to show is that the classic psychedelics sort of, uh, LSD and magic mushrooms and so on. The classic psychedelics act on the brain in a way that seems to release us from the grip of top level self predictions.
[01:10:40] So, at low doses, they seem to just affect low level predictions, hence visual effects and so on. But at the higher, more interesting doses, they can undo some of the sort of. predictions that you're making about yourself. And if you're a depressed person, for example, um, just briefly experiencing what it's like to not predict yourself and the world in the ways that you normally do can be enormously liberating.
[01:11:09] So it's quite a detailed account. There's actually, uh, you know, obviously I'm glossing it very, very rapidly there, but it, it makes contact with a particular structure of the kind of chemical. molecules that characterize the classic psychedelics shows that their locus of action in the brain is going to be the sort of areas most involved in high level self prediction and then show how the psychedelics are kind of, I think, a phrase that Carhartt Harris uses is shaking the snow globe.
[01:11:38] So they're kind of getting rid of some of those entrenched predictions, shaking up the snow globe so that you can start to Experience new ways of experiencing yourself in the world. And you know, that can be very powerful. Well, Andy,
[01:11:51] Jordan Harbinger: thank you so much. I predict this conversation will go over well with my listeners.
[01:11:56] And I thank you very much for joining us today. Fascinating stuff. I mean, it borders philosophical and. Can quickly be over my head, but you did a great job of, uh, of dumbing it down for me, and I appreciate that. Thank
[01:12:08] Andy Clark: you so much. I had a, I had a great time.
[01:12:12] Jordan Harbinger: We've got a trailer of our interview with Malcolm Gladwell, which is pretty timely right now.
[01:12:16] We'll discuss why the information we gather from face to face human interaction isn't as uniquely valuable as we think it is, and why television can actually make us worse at reading other people. A young
[01:12:28] Malcolm Gladwell: African American woman is in Texas, just has a job interview in a rural Texas town, Sandra Bland, and she's pulled over by a white police officer.
[01:12:34] Hello, ma'am. They have a
[01:12:36] Andy Clark: conversation. Do you mind putting out of
[01:12:37] Malcolm Gladwell: your cigarette, please? It quickly escalates. I will
[01:12:40] Andy Clark: remove
[01:12:40] Jordan Harbinger: you. I'm giving you a lawful order. Okay, you
[01:12:43] Andy Clark: gonna get out of the car. I
[01:12:44] Jordan Harbinger: will light you up. Get out, now! Knock my
[01:12:46] Andy Clark: head in the ground like an ambulance, you mother
[01:12:49] Malcolm Gladwell: She's put in prison, and three days later she commits suicide in her cell.
[01:12:52] If she's in an Audi, her chances of being pulled over are lower. And if she's in an Audi with Texas plates, she's fine. Most of all, if she's white, there's no way he's pulling her over. And as I describe in the book, all of those inferences are deeply problematic. We have enormous confidence in our ability to draw meaningful conclusions about people based on Very superficial evidence.
[01:13:15] Even though the plots of Friends are absurdly complex, no one in history has ever watched an episode of Friends and said they lost me. Yeah,
[01:13:22] Jordan Harbinger: ugh, what is going on in this show? Yeah,
[01:13:25] Malcolm Gladwell: never happened. They do that because they're trained actors. If you watch a lot of TV, you can come to the false impression that that's what's going on in your face.
[01:13:33] But in truth, that's not true at all. And a significant number of people are what are called mismatched. And that is that their facial expressions, under certain circumstances, do not match the way they feel on the inside. The Amanda Knox case, an American teenager goes, does a year abroad in Italy and gets falsely accused of murdering her roommate.
[01:13:52] And that case is all about the fact that Amanda Knox is mismatched. They have another guy who clearly did it, and they drag her in, why? Because she doesn't behave the way the Italian police and the British tabloid press think someone whose roommate has been murdered ought to behave. We are sending people to jail for years and years and years for crimes they had nothing to
[01:14:11] Jordan Harbinger: do with.
[01:14:11] Kids, I mean, she was like a college student, right? College student, yeah. For more from Malcolm Gladwell including how the misunderstandings between people and cultures invite conflict, I told you this was timely, check out episode 256 of the Jordan Harbinger Show. Yeah, this prediction stuff, I find it fascinating.
[01:14:29] It just, it reminds me of how some studies are showing that police, for example, who shoot someone in the line of duty, And that person has a cell phone in their hand, for example. They're actually experiencing prediction error in that their brain uses experiences and assumptions to create an image that their brain is expecting to see.
[01:14:48] So in other words, they actually do see a gun after their brain is done constructing what the eyes are telling them and then adding in the brain's predictions. So this does explain, I wouldn't say excuse, explain some officer involved shootings and other mistakes. And again, not justifying this, I'm not saying let's just go and kill someone for no reason, but it is a mistake, but it's a failure of the prediction system.
[01:15:13] So the question then naturally becomes, if the predictions lead to more, let's say, African American people getting shot. Is that because the predictions are caused by something that is inherently racist? Because it sounds like if your brain is predicting something that says, Hey, a black man is holding something so it must be a gun and not a cell phone, then those predictions are caused not because the person is racist, but because there are racist stereotypes.
[01:15:38] Causing something even if they're totally unconscious in the brains of the people who do this job. And I, I really don't have the answer to this. It gets dicey fast. I'm not sure the difference even makes sense. But it does explain why people who swear up and down that they are not racist do things that really look racist in the moment, given all the context.
[01:15:56] And perhaps it's just not as simple. As what we think perhaps it's just not as simple as what we think or what the context immediately appears to be on the surface I really don't know and again, I don't want to excuse any actions where innocent people die because of a mistake That's awful. But it seems like when it comes to black and white answers, if you'll pardon the pun Maybe we're just barking up the wrong tree there at Jennifer Eberhardt on bias episode 399 She talks a lot more about this again episode 399 with Jennifer Eberhardt The Payne episode we reference in the show is episode 661 with Dr.
[01:16:31] Rachel Zoffness, and he also mentioned Lisa Feldman Barrett, which was episode 479 of this show as well. All things Andy Clark will be in the show notes at jordanharbinger. com or you can ask our AI chat bot on the website. Transcripts are in the show notes. Advertisers, deals, discount codes, and ways to support this show.
[01:16:47] All at jordanharbinger. com slash deals. Please consider supporting those who support the show. We've also got the newsletter. Every week, the team and I dig into an older episode of the show, dissect the lessons from it, so if you're a fan of the show, You want a recap of important highlights and takeaways, or you just want to know what to listen to next, the newsletter is a great place to do just that.
[01:17:05] JordanHarbinger. com slash news is where you can find it. When you sign up there, it sends you a little confirmation email. A lot of you say you're not getting those. They're probably in your spam folder. Don't forget about our six minute networking course, also at jordanharbinger. com slash course. I'm at jordanharbinger on Twitter or Instagram, and you can also connect with me on LinkedIn.
[01:17:24] This show is created in association with Podcast One. My team is Jen Harbinger, Jace Sanderson, Robert Fogarty, Millie Ocampo, Ian Baird, and Gabriel Mizrahi. Remember, we rise by lifting others. The fee for this show is you share it with friends when you find something useful or interesting. The greatest compliment you can give us is to share the show with those you care about.
[01:17:43] If you know somebody who's interested in neuroscience, the brain, prediction machine as it is, definitely share this episode with them. In the meantime, I hope you apply what you hear on the show so you can live what you learn, and we'll see you next time.
Sign up to receive email updates
Enter your name and email address below and I'll send you periodic updates about the podcast.