Reading Time:
3
minutes
Dan David (@Dan_David44) is an investor, activist short-seller, and whistle-blower. He is the founder of Wolfpack Research, host of the I Hung Up On Warren Buffett Podcast, and is featured in The China Hustle documentary.
What We Discuss with Dan David:
Dan defines what it means to be an activist short-seller, and how his research discerns between legitimate but worthwhile risks in the market and outright criminal fraud.
How Chinese companies use reverse mergers to trade on US markets without oversight and siphon hundreds of billions of dollars from the economy without accountability or criminal consequences.
Why the US government allows this legalized corruption to continue (with the blessing of investment banks).
In the end, who really suffers in the fallout of these reverse takeover (RTO) scams.
The long-term dangers of allowing this fraud to continue, and what Dan sees as our way out of this mess.
And much more…
Like this show? Please leave us a review here — even one sentence helps! Consider including your Twitter handle so we can thank you personally!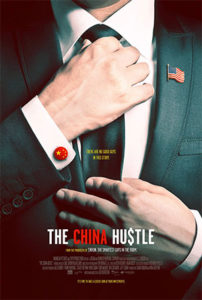 A Chinese company merges with a shell company in the United States in order to trade on public stock markets without the usual bureaucracy — or accountability of any kind. This reverse takeover (RTO) scam allows billions of dollars to be siphoned from the retirement funds of everyday Americans into the greedy pockets of fraudsters operating outside of US jurisdiction — with the blessing of complicit bankers and lawyers along the way who get their cut of the take while the members of Congress they've bought feign powerlessness. It happens every day, and we ordinary folks pay the price.
On this episode, we're joined by activist short-seller and I Hung Up On Warren Buffett Podcast host Dan David to discuss this widespread legalized corruption as featured in The China Hustle, "a documentary that reveals systematic and formulaic decades-long securities fraud by Chinese companies listed on the US stock market." Listen, learn, and enjoy!
Please Scroll Down for Featured Resources and Transcript!
Please note that some of the links on this page (books, movies, music, etc.) lead to affiliate programs for which The Jordan Harbinger Show receives compensation. It's just one of the ways we keep the lights on around here. Thank you for your support!

Sign up for Six-Minute Networking — our free networking and relationship development mini course — at jordanharbinger.com/course!
This Episode Is Sponsored By:
Theragun is a deep muscle massage treatment unlike anything you've ever felt. Feel better, move better, and recover faster with tension and soreness relief. Go to theragun.com/jordan to find the fourth-generation device that's right for your needs!
Need custom graphics, logos, or Web design? Access a community of 600,000+ designers by registering at designcrowd.com/jordan and enjoy up to $150 off with The Jordan Harbinger Show bonus offer!
chiliPAD is the sleep system that increases your sleep quality and quantity, resets your circadian rhythm, increases melatonin, activates thinning brown fats, and gets rid of night sweats. Head on over to chilitechnology.com/jordan to get $200 off your own chiliPAD!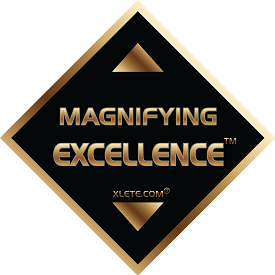 Hosted by Brian Hurlburt, the Magnifying Excellence podcast motivates humanity to pursue excellence by magnifying awe-inspiring people, stories, philosophies, and performances. Give it a listen here or wherever you choose to hear fine podcasts!
Nuun is a refreshingly effervescent hydration beverage, enhanced with electrolytes, minerals, carbs, and vitamins, and bursting with a natural, low-calorie fruity flavor. Go to nuunlife.com and enter code JORDAN for 25 percent off your first order!
Miss our two-part conversation with Jack Garcia, the undercover FBI agent who infiltrated the Gambino crime family of Cosa Nostra in New York for nearly three years? Catch up by starting with episode 392: Joaquin "Jack" Garcia | Undercover in the Mafia Part One here!
THANKS, DAN DAVID!
If you enjoyed this session with Dan David, let him know by clicking on the link below and sending him a quick shout out at Twitter:
Click here to thank Dan David at Twitter!
Click here to let Jordan know about your number one takeaway from this episode!
And if you want us to answer your questions on one of our upcoming weekly Feedback Friday episodes, drop us a line at friday@jordanharbinger.com.
Resources from This Episode:
Dan David | Putting Muscle on the China Hustle (Episode 476)
Jordan Harbinger: Coming up on The Jordan Harbinger Show.  
[00:00:02] Dan David: So we hired our own team to go look at 30 companies to prove that the short-sellers are lying and are wrong. And our team came back after like, you know, two months looking at 30 companies and they said, "Yeah, the short-sellers are wrong. They're understating the problem. Fraud is pervasive. It's out in the open." So we went to the banks, we said, "Look, this is what you're missing. We can ramp up a robust due diligence team to vet any of these deals, because I'm sure you don't want to sell these deals to the market that are frauds." And they're like, "Hold on a second. You want us to pay you, not to represent these companies. Because if you come back and say, they're a fraud, we can't collect transaction fees."
[00:00:43] Jordan Harbinger: Welcome to the show. I'm Jordan Harbinger. On The Jordan Harbinger Show, we decode the stories, secrets and skills of the world's most fascinating people. We have in-depth conversations with people at the top of their game, spies and psychologists, astronauts and entrepreneurs, even the occasional four-star general, Russian spy, or economic hitman. Each episode turns our guests' wisdom into practical advice that you can use to build a deeper understanding of how the world works and become a better critical thinker. 
[00:01:10] If you're new to the show or you're looking for a handy way to tell your friends about it, we now have episodes starter packs. These are collections of some of your favorite episodes organized by popular topics to help new listeners get a taste of everything that we do here on this show. Just visit jordanharbinger.com/start to get started or to help somebody else get started. And of course, I always appreciate that we do work hard on the show and the more that listen, the merrier. 
[00:01:34] Today, my friend, Dan David, he is an activist short-seller. We're going to blow the lid off of one of the most insidious investment scams around right now, the reverse merger. It turns out billions of dollars in value is being stolen from you, from me, from everyone you know, by overseas companies who merged with a shell company here in the United States and then trade on our stock exchanges. Today, activist short-seller, Dan David joins us to explain how he's exposing fraud in the market, what these frauds look like, how they operate, and explore the damage they're doing to the US economy and mom-and-pop retail investors, just like you and I, all across the country. If you're not interested in investing, I get it. No worries. This is more like a true crime episode than a technical investment show. There's something in here for everyone. I think you're really going to dig it. 
[00:02:20] And by the way, yes, the perpetrator is the Chinese Communist Party. So it's a little bit anti-Chinese Communist Party, but it is not anti-Chinese and I always want to make that distinction. Many of the shows we do here, point the finger at one country or another, including the United States, but don't email me about how I'm racist or something. You're going to lose that battle. This is about the Chinese Communist Party. So the government, not the people. People are always just as much victims of their government as anyone else. Again, I think it's a fascinating case study. Don't push it aside just because of wokeness or a misunderstanding.
[00:02:52] By the way, if you're during how I managed to book all these great authors, thinkers, and creators every single week, it's because of my network. I'm teaching you how to build your network for free over at jordanharbinger.com/course. And by the way, most of the guests on our show, they subscribed to the course and the newsletter. Come join us, you'll be in smart company where you belong. Now, here we go with Dan David.
[00:03:16] I'm curious in a lot of people don't know what this is. I worked on Wall Street. I sort of know what this is, but I'm not super familiar other than watching the occasional Netflix or watching the China Hustle on Amazon Prime, which is how we met in the first place. And I'll link to that in the show notes. But what is activist short-selling or an activist short-seller? What is this? 
[00:03:34] Dan David: Well, you know, that's a very good question that almost nobody has asked over these past two weeks during this GameStop saga. And it's a super relevant question because you look at Melvin Capital that lost three billion dollars on the GameStop fiasco. And are they a short-seller? I don't know. They're long and they're short. They do both. Most hedge funds are long, short. It's the nature of a hedge fund to arbitrage risk. Although inarguably, Melvin Capital did not do that. 
[00:04:06] An activist short-seller like myself, is somebody that really focuses in on one company generally at a time and then goes public with my findings. So it's not as if like I have $10 billion across 15 companies that are short and then a long book that hedges that. I'm going all in after generally a fraud and I'm getting loud about it and releasing my research because you know, the history is, and I think you, you saw from researching me, I was lied to throughout the early 2000s by investment banks without knowing it. The only real research that was available is collusive research through the investment banks that have a vested interest to say positive things about a company, so that their bank will get the financial services. Now, that's supposed to be illegal, but it's the biggest joke on Wall Street. Of course, the analysts are in on it. 
[00:05:02] So we do our own research. Often spending months, sometimes years, tens of thousands, if not hundreds of thousands of dollars finding out what's going on in whatever country it's going on, getting inside the factory. I mean, something you never going to hear from an investment bank analyst, "Where did you find that document?" "In a landfill in Kuala Lumpur." That only an activist short-seller will say, that's how far we go.
[00:05:28] Jordan Harbinger: So these banks, and I used to work as a real estate finance attorney. So I kind of get it, right? Like we're securitizing subprime mortgages, creating investment vehicles that people can buy securities in. And the investment bank, that's my client at that point, isn't going to go, "Yikes man, look at all these bad mortgages that are in these loan pools. This is a real liability. We should disclose that in the report and make sure that that is something that everybody knows about when they're buying these securities." They say, "Yeah, that's probably a risk. There's probably a lot of risks in there, but let's talk about how much upside there is. Let's talk about how it works, probably impossible to fail because there's literally like millions of mortgages in here and they're not all going to fail because that would just take an act of God. So let's just not even worry about that." And, "Hey, lawyers, can we kind of get away with doing that?" And then the legal guys, the compliance guys say, "Yeah, I mean, the chances are really slim. So we can just either not say that, or we can say the chances are almost impossible if this will fail." And then people will ignore it and then they'll buy the security. And then when they buy the security, the whole economy will crash, but you know what we don't really have to, we don't really have to focus on that, right?
[00:06:33] And you're saying your job is to do a bunch of extra research and go, "Hey, by the way, the odds of this failing while they said it's slim to none, it's not really because like two-thirds of these mortgages, the people who have the mortgages, they can't afford these mortgages, not even close. If anything happens, if some, if the economy sneezes, all the people are getting sick and it's a critical mass inside the security's vehicle that people buy. And it's going to, the price is going to crash," which is going to take down the investment bank, which is going to take down the economy with it because it's more than one investment bank, which is exactly what happened in 2008, kind of a super summary there.
[00:07:09] And you're finding out this information that people don't want to hear, right? 
[00:07:12] Dan David: Down came the hand of God.
[00:07:14] Jordan Harbinger: Right.
[00:07:14] Dan David: In 2008, you know, it's an act of God. Sure. No, it's an act of Congress actually, and it's an act of our policy and our policy makers that made that happen straight from the repeal of Glass-Steagall, in the late 90s but, you know, we digress. What I do is even more focused than maybe looking at the credit derivatives market, which, for banks, that was always a way of winning on both sides. I mean, they love that scenario of a can't lose, right? If it goes down, I win. If it goes up, I win. It's just that those wild swings one way or another what will get the banks and that's what happened. And then we took banks too big to fail and made them bigger. 
[00:07:55] So now, I'll take one company. And say, "Okay, this is what you disclose that you do in your filings and in your press releases." And really just go sit on it. And film their factory for months at a time as I think you might've seen. And if you say you have 50 trucks a day coming in and out. Well, we're counting. "Do you have 50 trucks a day coming in and out?" And what we found in some cases, especially with a China-based company where it's not illegal to steal from a US citizen amazingly after 10 years of working with Congress, trying to point this out, it's still not illegal for Chinese citizen to steal from a US citizen.
[00:08:32] And now we have like $1.5 trillion worth of their companies listed on our exchange. Any of their CEOs committing a crime. It's not a crime where they're at. And we'll see that there's five trucks coming in and out of these facilities in seven weeks. And what happens? Well, eventually the stock's going to crash, but nobody goes to jail. Nobody pays a fine. You can't get your money back out of China. There's no clawback provision between our countries, no reciprocity. And money's a one-way ticket there. It just goes, and it's gone. And this has cost us hundreds of billions of dollars and still does. 
[00:09:07] Jordan Harbinger: So we'll get to all that and unpack all that. So if people are like, "Wait, what?" You know, don't worry. We're getting there. I want to know how you got interested in China in the first place. I mean, what was the first red flag? No pun intended, that something was not right and that the emperor had no clothes with some of these Chinese companies that you were looking at, or these American companies that had merged actually with Chinese companies.
[00:09:27] Dan David: Well, a lot of them were American, just, shells, right? The RTO process. You're talking about the reverse takeover where there's an empty shell of a company, and the China-based company will just merge into it, sure. 
[00:09:38] Jordan Harbinger: So let me sort of explain that for the listeners. So basically I have some t-shirt company that is traded on the stock exchange. I'm retiring or out of business for the most part. The shares are 2 cents each because I still own a bunch of stuff. And then a Chinese technology company that has nothing to do with t-shirts necessarily might be a coal mine says, "Hey, why don't we merge? And that way our Chinese coal company can be listed on the stock exchange as Jordan Harbinger T-Shirt Co. And then suddenly my stock starts going crazy because investors get wind of it and go like, "Hey, this, this company is there."
[00:10:13] And what the reverse merger does is instead of this Chinese coal company coming in and saying, "Hey SEC, we need you to look at all of our disclosures and documents and make sure that this is legit so you can list us." You just merged with my t-shirt company, which has already passed all of the disclosures and everything. I'm already listed, already trading. So nobody's really looking at this, except the problem is the coal company in China is basically just a bunch of BS. And my t-shirt company has taken on all of their assets that don't exist, except investors in the US don't really know that. So it looks like. I'm this big coal company that's listed on the stock exchange and it's safe to invest in because the SEC must have looked at it, the broker must have looked at it, the banks must have looked at it, and the law firms must have looked at it. But the truth is I just took on a bunch of hot air and bullsh*t over from overseas. And now you're buying into that bullshit thinking it's an American company. Is that kind of what's going on? 
[00:11:05] Dan David: Yeah, in a way. And I would say that the law firms, the banks, these are just fee collectors. They're not looking at anything, but collecting their fees. I think the SEC tries its level best, but when you've got the markets and trading division, that has 450 employees handling 20 trillion in transactions. I mean, they're outmatched and they can't be blamed for everything. 
[00:11:24] And when you talk about the t-shirt companies, really kind of what happens is there's two t-shirt companies, right? They're both listed on the exchange. One buys out the other. So now you have one company what's left over is the shell, the trading shell of the acquired company. And it's dormant and it's kind of sitting there. And that shell, that trading shell is worth like $200,000 or $300,000, something of that effect. And you can, yes, you can inject your coal mine from China, right into that shell and boom, you're a trading company the next day, rather than going through the IPO process, which is supposed to be more rigorous. I can make arguments for the jobs act, watering that down, or the new thing you hear about SPACs, special acquisition companies, I mean, blank checks. You know, there are another way of doing the RTO without using that name, but that's kind of how it happened. They just reverse merge into this empty shell. 
[00:12:21] Jordan Harbinger: Okay. So bring Chinese company to the United States, list the company on the United States stock exchange using the reverse merger to essentially avoid scrutiny from the SEC, pump the stock, the banks will, you know, the law firms, all these companies, the investment bank will pump the stock. Sell it to their network of investors. And then I assume they divest their own interest once it's inflated and just leave all the investors holding the bag. Is that kind of the rest of the model? 
[00:12:46] Dan David: Yeah. I mean, getting back to your earlier question, I'll answer that at the same time, how did I get interested in this? Well, in 2008, September, October, it was a tough time you might've heard. We'd lost quite a bit of money. And we decided that this was an anomaly in the market and that value investing was the way to go, right? The buffet thing, you just find value and you invest in it. By 2009, the best values were China-based, US-listed companies. I mean, you looked at a hundred of these things. And they're showing year over year growth of a hundred percent revenue growth, EPS growth. They have margins that are 20 percent better than competitors around the world. And I'm just, you know, so impressed. We put everything we had into China stocks long.
[00:13:34] And we're down like 80 percent going into 2009 from just those two months in September and October of '08. Got it all back within a year, picked up 229 percent in 2009 long China stocks. And then some people started to say — I would go to these investment conferences. You saw some of them in the China Hustle movie. And it's funny because you asked me, when did I really catch wind of this? And people would kind of always talk about this being too good to be true. 
[00:14:01] Jordan Harbinger: Right. 
[00:14:02] Dan David: But I remember going to one investment conference and they have this big picture. It's at the Fontainebleau in Miami, great hotel, great entertainment first-class stuff. And you have this IRR guy bring this China-based CEO over to you and say, "Hey look, Dan, you've got to invest in this company. The barrier to entry on this investment or anybody else competing against this company is huge. They're the only licensed online education company in China. They're the only one that has a license to do online education in China. So like you can't lose money because nobody else can do this." I'm like, "Wow, that sounds great. Let's set up a one-on-one tomorrow."
[00:14:37] Jordan Harbinger: Let me pause you right there. If there's one thing China doesn't give a crap about it's who's licensed to do what and who's got the copyright on what — no shade. That's one of the reasons they're able to like innovate and do things so fast is because they don't care about that sort of stuff. It's bad for us but I get why it's good for them. But thinking that you can go into China and be like, "I'm the only one that has permission to do this," it's like, "You better have permission from Xi Jinping because if that's not who you're talking to, you ain't got sh*t. "
[00:15:05] Dan David: Well, you have to take yourself back to this being 2009 to where—
[00:15:09] Jordan Harbinger: Right. 
[00:15:10] Dan David: —not as much as has been matriculated to the market about the knowledge of how this happens. But I'm telling you, I'm like, this is great because we had done so well and so many of these companies, I thought, "Okay, here's the next five bagger. This is going to be great." I didn't even walk 10 feet away. And some guy comes up to me and says, "I want to introduce you to the CEO. He's got this great business. He's got the only online license for selling education in China. And I was like, "Oh no, no, no, no. I've already got a meeting set up with them tomorrow. I've already met them." And he's like, "Really? I haven't talked to you yet." I said, "No. This company over here," and I said the name of the company. He's like, "Oh no, no, no, no, they're a fraud. We're the real thing. Come talk to us instead." And I was like, "What? What just happened?" Like, openly at this meeting, "No, no, no, they're a fraud. We're the real deal. We've got the only license." It's like you want to grab the two of them and set them in a room and say, "Which one of you is lying?" 
[00:16:03] Jordan Harbinger: Right. 
[00:16:03] Dan David: But they're not going to go in the same room and they'll protect each other in the end. That's the way it works in China. They will not rat on each other for the benefit of American investors but one-on-one, they'll do it because they want your money. And it turns out they're both frauds. 
[00:16:19] Jordan Harbinger: Right, yeah. Surprise, surprise, right? Yeah. That's scary. And kind of funny that that happened within such a short time span. Because if two guys selling the same thing, were in the same room at the same time, imagine how many other people there are doing the exact same thing and the exact same niche at different times in different rooms, all over the world in different countries. I mean, this doesn't just happen in the United States, right? I assume that they're doing this to everyone that they can.
[00:16:46] Dan David: It was a circa 2009 and 10, very, very few China-based, US-listed companies were legitimate, like wholesale, everything was on the up and up. And, you know, I make this point to people that one of the companies that we exposed was a huge chicken farm operation, I think Tyson's or whatever, like it's not small, but a Chinese chicken farmer doesn't wake up one day and know how to defraud the US capital markets. They just don't, or coal mine operations. We taught them how to do it. So it was our people, over there are law firms, RPR firms, auditors in some cases that are directing them how to stay out of it, out of trouble, or to not be so obvious about their fraud, showed them how to do this. And they just thought they were doing the right thing. 
[00:17:34] Jordan Harbinger: Sure. And by the way, when I say they, I don't mean like Chinese people, I mean, criminals in the United States and in China. 
[00:17:41] Dan David: Well, when I say they, I usually mean the China's Communist Party. 
[00:17:44] Jordan Harbinger: Sure. Look, the CCP is no friend of this show. That's for sure. But I just want to keep it real because I get emails from Chinese show fans and they're like, "Dude, why do you hate us?" And I'm like, Whoa— 
[00:17:53] Dan David: I know. 
[00:17:54] Jordan Harbinger: —my wife is Chinese. I want to be real clear here. Chinese people are the top victims of the CCP's bullshit in the first place, right? 
[00:18:01] Dan David: Well, I mean, as I said, we taught them, China-based CEOs, how to commit fraud. But on the other hand, we couldn't expose that fraud over there without the help of the people. The average everyday citizen in China who help us expose these frauds put a lot on the line to do it as well.  You're absolutely right, Jordan. There's a huge distinction between their government, our government, neither one of them worth much. I mean, ours is much better, but they're still not representative of the people I can make the point in both cases anymore. 
[00:18:34] Jordan Harbinger: Yeah, definitely. All right. So tell me what happened when you went to visit or when, I guess, Muddy Waters and other folks go to visit China, these factories in China, that are supposedly getting millions of dollars a year in revenue, and one shows up in the China Hustle. And this is kind of like, I'd say a typical example. You don't have to use that same example. If you went to visit your own factories or landfills in Kuala Lumpur or whatever, whatever the example was. But I'm curious, and I don't know if many people understand that this is like real diligence, that's really happening, but nobody's doing it.
[00:19:04] Dan David: Well, that was our footage from an investigation we did in the China Hustle on that factory. 
[00:19:08] Jordan Harbinger: Oh okay. 
[00:19:08] Dan David: So that was a real example of ours. This was, you know, amazing. So we filmed this factory that says they make liquified gas and energy. Then we're filming them for 30 days as you saw and nothing is happening. And then one day lights start to come on. And the next day smoke starts coming out of the smoke stacks. And then the third day, two busloads of American investors show up. They take a tour of the facility with a bunch of rented employees walking around in uniforms and they get back on the bus and leave. The next day, everything shuts down. That's happened many times in the past. 
[00:19:43] You know, now the frauds are getting a lot smarter. They're going online, which is a lot harder for us because we can't breach somebody's server. We can't—
[00:19:50] Jordan Harbinger: Right. 
[00:19:51] Dan David: We don't break the laws here in the United States. I don't necessarily familiarize myself too much with the laws in China, because that's a floating, moving target on a daily basis. But I do follow our laws and breaching their server there, here, or anywhere else is not something we can do. So we spend a lot of time with computer engineers, figuring out how some of these online frauds are perpetrating fraud today. They're doing a lot of it. 
[00:20:17] Jordan Harbinger: You're listening to The Jordan Harbinger Show with our guest Dan David. We'll be right back. 
[00:20:22] This episode is sponsored in part by Theragun. So I've been struggling a little bit during quarantine, first world problems, but I train pretty hard. I walk a ton and in my newly geriatric age, I get stiff for several days until I can treat myself to deep tie tissue massage. But obviously we're in a pandemic, I'm not going to the Thai place. There's no old Thai ladies walking on my back or twisting me into weird shapes. Theragun Pro to the rescue. This thing is a game changer with my sore muscles. They get rejuvenated. I'm much more flexible if you ever get those little knots or those little, "Hey, what the hell is that? Why can't I move my leg that way?" You just use the Theragun on it. It's a handheld percussive therapy device, which is exactly what it sounds like. Releases that deep muscle tension. You can change the speed, the depth, the power. And it's quiet. Some of the previous versions were pretty loud and some of these off-brand ones sound like freaking powered tool saws. This is like an electric toothbrush in terms of the noise. It doesn't just feel good. It gets to the point of the pain. If you have pain 60 percent deeper than vibration alone. Gen 4 has an OLED screen. So it's like a futuristic version of the whole device here. It has guided routines in the app. I just love this thing. I highly recommend it. Try Theragun for 30 days, starting at $199. Go to theragun.com/jordan right now. Get your Theragun 4 today. That's Theragun, T-H-E-R-A-G-U-N, like therapy — gun.com/jordan. 
[00:21:43] This episode is also sponsored by DesignCrowd. Seeing your business idea come to life is part of the buzz for any entrepreneur. In fact, many of you stop there. You just make business cards, never do anything else, but nothing says you're up and running and actually ready to take on the market like a personalized logo, website, or business card. Of course, DesignCrowd can help you get to that place, and hopefully beyond. With graphic designers from all over the world, you have the ability to take the start of your idea, share it, and see what comes around. It takes the monkey off your back when it comes to design. You can get like 50 choices, iterate between all of those. If you're a personal trainer, a DJ, photographer, or whatever, you're crowdsourcing this. They've got 900,000-plus designers, money-back guarantee. You post a brief describing what you want. They invite the designers to respond. You get a couple of dozen or a hundred-plus designs from designers around the world in about a week. Choose your favorite design. That's actually the hardest part. And you can send the link to people to vote. You can send it to Jen. She loves to vote on these things. Once you decide, you approve payment to the designer and you get sent all of the design files.
[00:22:41] Jen Harbinger: Check out designcrowd.com/jordan. That's D-E-S-I-G-N-A-C-R-O-W-D.com/jordan to save up to $150 on your next project or enter code JORDAN when posting a project. 
[00:22:53] Jordan Harbinger: And now back to Dan David on The Jordan Harbinger Show. 
[00:22:58] So this factory, the one in the movie, for example, it's a paper factory. They said they had five million dollars in raw material, right? And it was like the raw material was, I guess, this rotting pile of cardboard out back that was literally garbage at that point. And there were country roads leading to the factory that couldn't support the trucks. The roof was leaking in a paper mill. The assets were at least 10X overstated. I think you guys had said the revenue was 27X overstated, I think was the conclusion in the report. 
[00:23:28] Dan David: Yeah. 
[00:23:28] Jordan Harbinger: It's cool. Because in the China Hustle in the movie that you guys have, you're showing footage of — I guess, a camera aimed at the factory entrance and there's nothing happening. It's like sunup, sundown, sunup, sundown. And it's just that. And there's like a guard walking around smoking. That's the only activity.
[00:23:42] Dan David: Yeah. 
[00:23:43] Jordan Harbinger: And you're right. Like then they turned on the fountain, they turned on the lights, they opened the gate. There's a bunch of trucks. They parked the trucks in there. The lights are on in the factory. They are, I don't know, using forklifts or whatever, to move stuff around. And then these investors go in. And then they drive away and it's like the lights out, fountain off, gate closed. It really is just like you said, and that's happening so that they can show, I guess, a Potemkin village to these investors that says, "Hey, yeah, we went to the factory. They're doing a lot of work there."
[00:24:11] Dan David: Right. 
[00:24:11] Jordan Harbinger: And it's kind of tragically funny because when you look at the footage, you're just like, "How easy is it to turn on the freaking lights and turn on the fountain and like open up the front gate, sweep a little, and you're fooling these billionaires. I mean, what kind of idiots, you know, are we? 
[00:24:25] Dan David: Well, most of those people on that bus were investment advisors— 
[00:24:29] Jordan Harbinger: Sure. 
[00:24:29] Dan David: —as well. So like they have clients that they put in this. And when we put that out, I mean, I'd say half the people on those two or three buses called me — well, first of all, every name in the book — but they were just, I mean, one of them actually went to the loony bin. I mean, he just like went nuts trying to defend this for three or four months because it ends up being a running gun battle at this company, right? They put out a press release, we put out more footage and it's this fight and then a lawsuit. And the investors are so hopeful that we are wrong and I feel them. I really do. And all every press releases that company will put out there, like, "Yeah, now, stock's going to go right back. Because the decision I made to buy the stock must have been the right decision" 
[00:25:12] Jordan Harbinger: It's rationalizing their behavior. They can't say I wasted a hundred million dollars or $10 million. They have to go, "No you're wrong. And you're just an activist short — you're just trying to damage this poor company to screw up my investment." And you're like, "Yo, I'm filming the factory that you said is making paper. They're not making paper." 
[00:25:28] Dan David: I had a guy who lost $3,000 show up at my house. 
[00:25:30] Jordan Harbinger: That's scary.
[00:25:32] Dan David: Well, it's not the people that lose a hundred million or a billion. I mean, there's been over a dozen companies that have been delisted from our exchange based on our reports in China. So billions of opportunity dollars have been lost by them, but they didn't have to pay any of the money back and they still have billions. They're not going to ramp things up by coming here until likely off me. Now, they hack me and they do other things, but like, yeah, that guy who, who lives near me and finds that he lives near me lost $3,000. And that means everything to him and his family. I mean, I felt terrible. The conversation ended up being okay, the first 10 minutes were tense, but you just, you really feel for that investor because they want to talk to somebody at the company. They want some kind of justice and then they find out that the SEC can't do anything because they're in China. The DOJ can't do anything because they're in China. They're really beyond the law. And that individual is just like beyond his breaking point and I'm the only person they can find. So it's got to be my fault. 
[00:26:31] Jordan Harbinger: It's sad. And honestly, I don't know what you think, but these types of investments should only be open to accredited — well, they shouldn't be open at all, but like risky investments like this that are speculative should not be open to a retired auto worker, who's got $3,000 of social security/pension money left over under his mattress. And he's trying to turn it into 30 grand. Like he's being victimized by anybody who's allowing him to buy this in the first place. And it's not the Chinese companies or the CCP that's doing that to him. It's his investment advisor at freaking wherever brokerage that wants that money and goes, "Eh, screw it." That's who's really on the front lines of screwing this guy over in my head. 
[00:27:11] Dan David: Well, I can make the case that the CCP sponsors this. I mean, this is a— 
[00:27:14] Jordan Harbinger: Well, they do, but they don't care where the money comes from.
[00:27:18] Dan David: Right. 
[00:27:18] Jordan Harbinger: And that is criminal. Look, don't get me wrong. I will never — you won't find me defending the Chinese Communist Party once again. But the investment advisor, they're the person that knows that this guy doesn't have a lot of money and they know how risky this can be. They just don't give a shit. The CCP is happy to take a hundred million dollars from the pension fund of a national foundation or something that can unfortunately afford to lose a hundred million dollars and not go belly up. They're not saying find these little retail investors, these old retired people and take their money. That's what his investment advisor is actually doing. 
[00:27:50] Dan David: Yeah, I mean, in 2009, 10, 11, 12, you could kind of make the case that, look, they're doing the same diligence there that they do here in the United States, interviewing the CFO, the CEO. They didn't realize that it was sport and not illegal to steal from US citizens. They should know better now but Jordan, you look at the state of things today that retiree from General Motors or anybody else with $3000, it's all in the market. Where are you going to put your money? Our government has made sure that you don't put it in the bank, right? Because at a two percent cost of living and you maybe get one percent back on your investment, you're losing one percent. So everybody is in the stock market. 80 and 90 year olds are in the stock market, which is why it's so high. 
[00:28:34] And once this thing comes back, it's going to kill generations. I mean, from seniors to the young people who are just now getting involved in it, who have never really seen a bear market, like 2008. There's a whole generation of investors that really don't know what happened in 2008 and that it could happen again in a much bigger way. And it will because all of our money's in the market right now.
[00:28:59] Jordan Harbinger: How did these companies hide their poor finances? In the China Hustle, you guys mentioned that the big four accounting firms that are supposedly auditing this, what are they actually doing? Because clearly they're not really taking a good look at anything. 
[00:29:12] Dan David: Well, any big four auditing firm if you press them just even a little and ask this direct question, they will tell you it's not their job to catch fraud. That's not their job. 
[00:29:22] Jordan Harbinger: Okay. 
[00:29:23] Dan David: I mean, people will say, "Wow, I didn't know that. I thought it was," but it is not. It is their job. To check the financial filings and the veracity of the financial statements that are prepared by the company. There are some people that think that auditors prepare the financial statements for companies. They do not. They check these financial statements and then they list like 30 pages of disclaimers saying, "If anything we didn't find or anything goes wrong, it's not our fault." I mean, I don't know that they're any more relevant than an H&R Block tax prepared. You know, Jim Chanos, one of the most famous contrarian investors in the world, you know, broke Enron and whatever else. Anybody asks him, a company that he's looking at, "Who's the auditor?" He says the same thing every time, "Who cares?
[00:30:10] Jordan Harbinger: Yeah. 
[00:30:11] Dan David: It doesn't matter. 
[00:30:12] Jordan Harbinger: So these companies, when it says this is audited by PricewaterhouseCoopers, it's not even PWC, it's PWC China, which is not the truth. And this surprised me because I didn't even know this even after Wall Street, this isn't PWC, but they're partners in China. This is a company in China that said, "Huh, we don't want to just be like Wong Hong Audit Company. Let's license, let's pay a company that has a brand and licensed the name." And then suddenly they are PWC China. That would be like Apple saying, "Yeah, we don't make anything over there in Saudi Arabia. So we're just going to say, if you want to be Apple, Saudi Arabia, just give us a million dollars a year. We don't need to look at your products. You're not going to sell Apple products. You're just going to sell the crap that you make. And we're not even going to pay any attention to it." And this seems like what they're doing. They're just licensing the name out because it's a revenue stream for them.
[00:31:02] Dan David: It's worse than that. They not only licensed the name out, but the Pricewaterhouse China, Shanghai, or wherever is chartered. So they're walled off against liability to the parent company. That's been successful so far. And what the big four, you know, are saying is, "We used to be the big five." Remember Arthur Andersen?
[00:31:20] Jordan Harbinger: Yeah, yeah. 
[00:31:21] Dan David: And they're like, "Well, that sh*t is not going to happen to me. So now I'm going to charter all these different organizations throughout the world that are walled off from the parent company," and that's what we've allowed them to do. 
[00:31:34] Jordan Harbinger: In Arthur Andersen, I can't remember exactly what happened, but basically they got busted fraudulently, just making—
[00:31:40] Dan David: Enron. 
[00:31:41] Jordan Harbinger: Enron, okay. That was Enron. Okay, that's what I thought. So they got caught rubber stamping fraud and the whole ship got taken down. So now, it sounds like what you're saying they've done is they've said, "Hey, every other office, everywhere in the world, if you do something bad, we don't want to pay the price. And if we do something bad, you shouldn't pay the price. So let's just create legal structures that are basically pretend—" 
[00:32:01] Dan David: Exactly. 
[00:32:02] Jordan Harbinger: "—where if you do fraud, we can say, we didn't know. You're just licensing our name." 
[00:32:06] Dan David: Exactly. 
[00:32:07] Jordan Harbinger: Yeah. 
[00:32:07] Dan David: And in China, you have to be predominantly owned by Chinese citizens. It's not even just that. You can't even be predominantly owned by a foreign citizen to be an auditor in China. They take their auditing very, very seriously in China and that they don't allow you to do it. Or take that audit paperwork outside of the country, which is the new bills and laws that have finally started to make their way through Congress, that if you don't allow that audit work to come to the United States, once it's challenged by a company listed in the US, then you can be delisted. That's one step in the right direction.
[00:32:43] But the reality is until you make it a crime to steal from foreign investors. You know, the China CEO will continue to do it because it's an asymmetrical proposition. If they steal from us, even if they get caught, they don't get in trouble, but they can keep the money if they don't get caught. But if they steal from a fellow Chinese citizen, they can get the death penalty, which somebody got last month. I believe it was a banker. So I wasn't all broken up about it, but, you know, I mean, that's what happens in China. The monetary crimes can get you the death penalty. 
[00:33:13] Jordan Harbinger: And when you try warn the banks, when you find these frauds, I assume they just told you to get lost because you're damaging their investment vehicles, right? 
[00:33:19] Dan David: No. Well, they told me they'd sue me.
[00:33:20] Jordan Harbinger: Oh, okay, even worse. 
[00:33:21] Dan David: Yeah. Yeah. Well, and they did. I mean, like they were part of getting their clients to sue us. So our first attack, like we never sold the shares short in 2009. And when we saw that Muddy Waters and some of the others, and that paper company was the Muddy Waters' company. And that was the first one I remember really coming out was orient paper and I thought, "Wow, this guy is just lying through his teeth." I worked for a publicly traded company for 13 years and we would never lie like that. We've got Sarbanes-Oxley. We've got all of these compliance issues. They've got auditors that are looking at this, right?
[00:33:54] So we hired our own team to go look at 30 companies to prove that the short-sellers are lying and are wrong. And our team came back after like, you know, two months looking at 30 companies and they said, "Yeah, the short-sellers are wrong. They're understating the problem. Fraud is pervasive. It's out in the open." So we're here like, "What do we do now? We don't want to sell shares short. We want to continue to invest. That's the American way, right? Not to bet against, but to bet for." So we said, "Okay, well, obviously the banks are collecting 10 percent transaction fees here," and they're not doing their due diligence like they say they are. Because the banks would always tell investors, "Oh, we went over to China and kick the tires." So we went to the banks, we said, "Look, this is what you're missing. We can ramp up a robust due diligence team to vet any of these deals, because I'm sure you don't want to sell these deals to the market that are frauds." 
[00:34:44] And they're like, "Hold on a second. You want us to pay you not to represent these companies because if you come back and say, they're a fraud, we can't collect transaction fees. But if we don't know, we have plausible deniability and we can collect as much as we want. So how about you get out of here before we sue you? And have every one of these guys sue you at the same time." And yeah, I mean, by our second or third report, we'd put out, we're getting sued. And the first two reports we put out to point out that we didn't even take a short position in it. We just said, "Here, we spent $50,000 buying grave plots in China," just to prove this company didn't own the graveyard that it said they own and publish this report.
[00:35:23] And nobody cared that we said we weren't short. They still called us short-sellers. This is who you are. If you're going to be critical, you're a short-seller. That's all there is to it. And we just lost $50,000 in due diligence. So from then on, we started shorting and you know, five or six lawsuits later, there you go. We haven't lost any, we never will, but yeah, it's a nuisance. 
[00:35:45] Jordan Harbinger: So what are they suing you for defamation or something like that? I mean, what's the cause of action? 
[00:35:49] Dan David: Defamation is always in there. 
[00:35:50] Jordan Harbinger: Okay. 
[00:35:51] Dan David: One of them referred to me as a financial terrorist. That's my favorite.
[00:35:54] Jordan Harbinger: I bet you frame that one, I assume.
[00:35:56] Dan David: No. 
[00:35:56] Jordan Harbinger: It's on the wall. 
[00:35:57] Dan David: It's like looking at this thing and I'm like — I have parents, man. I mean, seriously dude, financial terrorist. What does that even mean? 
[00:36:04] Jordan Harbinger: Yeah. 
[00:36:04] Dan David: So yeah, it's defamation, tortious interference. It's, you know, slander. All of these things that they can come up with, it comes down basically to defamation, product disparagement, or things of this nature and they lose over and over and over again. But the point is it costs them nothing to sue me, right? Because—
[00:36:24] Jordan Harbinger: Sure. 
[00:36:25] Dan David: —they're using shareholder money. That's the thing about any of these companies American or China-based like when they sue somebody, you're never accusing a company of fraud. I've never accused a company of fraud in my life because companies can't commit fraud. People at companies commit fraud. I'm accusing management of fraud. So what management ends up doing is taking the company's money and shareholders' money and filing a lawsuit and paying for it and screwing them twice, one's on the fraud and one's on, you know, their kind of escape patch, right? While the lawsuit's going on, they're closing out the rest of their position and they're getting out of dodge.
[00:37:00] Jordan Harbinger: Geez. 
[00:37:00] Dan David: If they had to pay for it themselves, they wouldn't sue anybody. 
[00:37:03] Yeah, now, that's interesting. 
[00:37:04] Jordan Harbinger: That's really interesting. And a good point and something to be. Thought about from a legal perspective. It's like if you have unclean hands and you are actually a bad actor, you should no longer be able to be protected by shareholder money because you've already shown, or it can already be shown that you have committed — you're breaching your fiduciary duty to the shareholders in the first place. How dare you, then reach back into their pocket and use their money to protect you to hide yourself from malfeasance. Anyway, that's neither here nor there, because that's just going to get us both infuriated.
[00:37:32] Dan David: If I can just make one point. 
[00:37:33] Jordan Harbinger: Yeah. 
[00:37:33] Dan David: It proves one thing above all the death of corporate governance. Because who is there to protect the investors and to advocate on behalf of the investors at any given company and as the board of directors? The so-called independent board of directors that should stop the CEO from filing a lawsuit and should launch an investigation into our allegations. But there's really no such thing as board governance anymore. It's an old boys or girls club now, and same people, same circuit on five different boards. Make it a couple of hundred grand a year plus 10 million in stock options to just look the other way and nobody ever holds anybody on the board accountable.
[00:38:16] And these enormous fees that the CEO's collect, I mean, anywhere from Jamie Dimon, anywhere else. I remember Jamie Dimon really sticking it to AOC for a great question she asked about how much he makes compared to his secretary. And he's like, "Well, I don't set my salary. The board does." Now, you know, I wish she would have known to say, "Yeah, and they're all your buddies and they're in your pocket. So that's how they set this fee. But it happens in China, it happens here and there is no longer corporate governance." 
[00:38:48] Jordan Harbinger: This is The Jordan Harbinger Show with our guest Dan David. We'll be right back. 
[00:38:52] This episode is sponsored in part by chiliPAD. Waking up every other hour to move to a cooler spot on the bed. Are you one of those people who rotates around because you got like the hotspot? I used to do that. Fine tune your temperature in that bed one degree at a time. You've probably heard of the chiliPAD. One of the most important parts of staying healthy is the quality of your sleep. It's true. I've tested this. I have a sleep coach because I'm a big old nerd. And I got to tell you one of the first things they recommended was me getting this chiliPAD. Or the OOLER is actually what I use because 44 percent of Americans report a restful night's sleep almost every night. That's less than half. And it's one of the most important things you can do for your body, your health, your longevity. Keep that dementia at bay. I'm thinking about all this now because you know, 41 these days, guys. Chili sleep makes comfortable climate-controlled sleep solutions, so blankets, pads, mattress toppers. The chiliPAD and the OOLER are innovative. They fit over the top of the existing mattress. You don't have to buy a new freaking mattress. They lower your body temperature and trigger deep restorative sleep. And they're just comfortable. 
[00:39:50] Jen Harbinger: Head over to chilitechnology.com/jordan for chiliSleep's best deal, which they are offering to our listeners for a limited time. That's chili, C-H-I-L-I-technology.com/jordan for your special offer. 
[00:40:02] Jordan Harbinger: This episode is also sponsored by Magnifying Excellence podcast. My guess is most of you listening right now are striving for excellence, but if you ever thought about the exact definition. I had done until recently, when I came upon the new Magnifying Excellence podcast, which features some of the world's best from sports, entertainment, business, even a secret agent here and there. And each episode begins with the foundational question to each guest "How do you define excellence?" What I find interesting about each episode is that after the initial answer, host and fan of The Jordan Harbinger Show, Brian Hurlburt and the guest, they take a deep dive into all things' excellence, including getting very candid about how failure is always a part of the journey of excellence, even for the world's best. The show includes athletes, FBI directors. There's quite a variety of folks here on the show and you can learn something from each one. 
[00:40:46] Jen Harbinger: We've added Magnifying Excellence to our podcast playlist and hope you will too. It's available on all major podcast networks and you can visit Xlete.com and sign up to receive a free Magnifying Excellence ebook written by the host and also receive the show's weekly newsletter. It might be the new podcast you didn't know you needed. 
[00:41:03] Jordan Harbinger: This episode is also sponsored in part by Nuun. Nuun Sport makes your water work harder. When you sweat, you lose vital electrolytes and minerals that your body needs in order to keep moving and recover efficiently. Nuun Sport is optimized for hydration and mineral replenishment before, during and after a workout. You know, I often drink coffee during and after my workouts. And I got to tell you, I probably should switch to Nuun Sport. Just drop a fizzy tablet in your water bottle to support your hydration, anytime, anywhere. They're super convenient. I can't wait to take these on a plane because that means I'm on a plane and not in my freaking kitchen anymore. Nuun Sport is made with only one gram of sugar, carefully sourced premium ingredients that are certified non-GMO, gluten-free, vegan — like your vegan sport water. Nuun Sport is available in 13 delicious flavors, including fan favorite Cherry Limeade, which has an extra boost of caffeine, which I don't need because I drink coffee during my workouts, like a weirdo.
[00:41:54] Jen Harbinger: To get your game changing hydration, visit nuunlife.com. That's N-U-U-N-life.com and enter code JORDAN for 25 percent off your first order. 
[00:42:02] Jordan Harbinger: Thanks so much for listening to the show, for supporting the show. I really appreciate that you sit down and spend time — or walk around and spend time listening to me, have conversations with amazing people all over the world. It really is my honor here. I do love when you support our sponsors as well, because that's what keeps the lights on around here, frankly. Go to jordanharbinger.com/deals. That's a page where all of these discount codes and sponsors and everything you hear during the ad spots on this show. They're all-in-one place. They're all clickable. It's an easy way to see if somebody sponsors us, if you're looking to make a purchase. Get a mattress or two. So please do consider supporting those who support us. Don't forget we also have worksheets for today's episode. If you want drills, exercises, takeaways that we discuss here on these shows during these interviews. Those are always in the show notes at Jordan harbinger.com/podcast. Now, for the conclusion of our episode with Dan David.
[00:42:53] Tell me about Alfred Little, because this doesn't just have financial consequences, Alfred Little, and Kun Huang is kind of this tragic figure in the film, right? And this, this poor guy just walked right into this thinking he was doing the right thing and he did do the right thing.
[00:43:07] Dan David: Kun Huang knew what he was doing. Kun was one of the most experienced investigators we had. He was a team leader really, and Alfred and I, Jon Carnes, we're working together. In the beginning, mostly from my perspective, because, you know, look, if you're long at stock and you have something to say about it and you're wrong, well, you were just optimistic and that's okay. But if you're short at stock in your critical, well, somebody wants to charge you with a crime. 
[00:43:36] So I was always wanting somebody with experience and ability to vet my research and I would do his as well. And Kun was part of a team. He didn't write the report. He didn't have anything to say. It was Jon Carnes, his boss who wrote the report, but Kun was the only person they could get their hands on in China. And man, they just threw his ass in jail, I mean like tomorrow. And to understand the conditions that they didn't even really talk about it in the movie. The guy spent two years in a cell, the size of a drunk tank, with 30 other prisoners. I mean sleeping on a pallet, like laid across lengthwise. Everybody just slept on that pallet for two years. 
[00:44:17] And when we tried to complain about this in the media, I think the New York Times picked it up at one point. Tell you how concerned China is about, you know, what we think of them, they read the story in the New York Times and they went to Kun's cell. They took him out of his cell. They took him to the infirmary and they made him clean up after TB patients with no mask and no gloves. And they said, "If we see another article in the newspaper in the United States about this, we're going to bring you in here and you're going to lick it up. So talk to your friends." They were deadly serious, Jordan. And we could not say another word about his incarceration. At his trial, the lawyer for the offended company was prosecuting him with the state prosecutor. It's just like— 
[00:45:01] Jordan Harbinger: Wow, so unbelievably corrupt and improper. So this poor guy, he was investigating this silver mine, the Communist Party didn't like that, threw him in jail. And this is what happened to this guy. And as he tried to leave the country because he was in danger, they just picked him up, threw him in jail. No, no, no real trial, obviously just, you know, officials didn't like him and so he spent two years in jail.
[00:45:22] Dan David: And he was a Canadian citizen. I mean, he'd been born in China, but yeah.
[00:45:25] Jordan Harbinger: Oh, wow. 
[00:45:26] Dan David: Yeah. He naturalized as a Canadian citizen. They don't care. They don't care. And Canada couldn't get them out. I mean, it's just like, that's all there is to it. So the biggest frauds in China are state-owned enterprises. What they call SOEs, and many of these are going to be listed on their exchange and they're going to want us to buy shares in them. That's coming very soon through Hong Kong Connect and elsewhere. And let me tell you something. If you come out and you talk about a state-owned enterprise being a fraud, they're not going to throw you in jail. They're going to threw the jail on top of you. You're not going to make it out. So there are frauds we don't even talk about, Jordan. 
[00:46:04] Jordan Harbinger: I mean are you worried about this personally. You live in the United States, right? 
[00:46:08] Dan David: No, I'm worried about my investigator. I can't do any of this without people on the ground in China.
[00:46:11] Jordan Harbinger: Okay. 
[00:46:12] Dan David: And I'm not going through that Kun's thing again. You know, I couldn't live with it. I mean, Kun had his chances. He had his chances to leave. He just didn't believe that the government would care. He just couldn't believe that they were going to pick him up and do what they did. And unfortunately, they did, but if you're talking about President Xi, his family, or a national champion that's a state-owned enterprise, they'll kill you. 
[00:46:34] I talked about Huawei on different shows. You know, I immediately start getting hacked. 
[00:46:40] Jordan Harbinger: So they're hacking your computers. What? Tapping your phone line or whatever, things like that? 
[00:46:43] Dan David: Oh, yeah. I mean, in 2018, I think it was. The FBI calls me out of the blue and says, "We would like to talk to you about your compromised systems." And they wouldn't even talk to me on the phone about who they suspected. "So yeah, come on out. Fine." They fly in from parts that I won't mention because they asked me not to. So I'm just saying this isn't the local regional field office, right? That's 10 miles away. They flew in and they're like, "Yeah, you know, you're absolutely being surveilled. You're being tapped." And I was like, "Yeah, welcome to the f*cking party. I mean, it's been that way for eight years. What are you going to do about it though?" And there's nothing they can do about it. They took our servers, they our information, which is a very difficult thing for me to give up for the business that I'm in, and all the companies that I'm looking at that I haven't possibly gone public with yet, I had to just give it all up and trusted my government, but I did. I never heard anything back, but I know that we're constantly surveilled. 
[00:47:41] Jordan Harbinger: So the SEC out-manned, outgunned they've busted one or two of these frauds. Short-sellers have busted at the time of the documentary, which is like 2016, 2017, have busted like 50 of these, right? So that's interesting. I assume it helps stop the frauds because people who lose money and see the pattern and see the writing on the wall, they hopefully wise up and refuse to invest again because when you short something and then it gets exposed, if I lose a bunch of money, I'm not going to invest in these kind of shady companies anymore in theory.
[00:48:13] Dan David: You would think, but I mean, I'll be exposing a fraud in the next couple of weeks, China-based fraud. One of the biggest frauds on the market today, you know, Carson talks about it all the time. You can go on Twitter and see GSX is, funny enough, an online education company, 10 years later. It's now worth like $30 billion in market cap because of the squeeze. I mean, if you take it at face value from not only his research, but like three or four other experts that have looked at this, the things — zero, but nobody's able to do anything about it. And now it's worth $30 billion and we're talking passive investments in these companies like Fidelity, Vanguard, BlackRock. All of them are invested in these companies because there's so much liquidity in the market right now, Jordan, they have to put their money in everything. 
[00:49:00] Jordan Harbinger: Right. So everyone is losing. And what that means is everyone is losing money. So if you're thinking, "Well, hey look, I'm a teacher. I don't invest in this. It's interesting." This is your money. This is in your pension fund. This is your uncle, the firefighters' pension fund. This is your husband, the police officer's pension fund. 
[00:49:16] Dan David: Right. 
[00:49:17] Jordan Harbinger: This is your money. It's your parents' money. It's the money that is in the investment vehicle for your kid's college fund that grows over time. You are invested in these. You don't have to make dumb greedy decisions to be invest. This is already happening to you. 
[00:49:32] Dan David: Almost every fraud that we exposed. CalPERS was invested in, California's retirement fund. One of the biggest in the world, almost every one of them, CalPERS was invested in and still invested in. And we call CalPERS on it. They're like, "But we're up this much last year and some of them are on our Asia investments." So does that mean you could bet on five, 10, 20, 50, just salacious fraud and be cool with it? I guess, so. 
[00:50:00] Jordan Harbinger: What about people who think like, "Oh look fine, we owe China like a trillion dollars. What if we just don't pay him back?" Well, you and I talked about this on our call before the show, and I said, "You know what? If we just say like, 'Hey, this is a lot of, this is fraud ill-gotten, let's do a calculation," and say like, "You're not getting this back." And you said, "Yeah, that's not going to work and here's why." 
[00:50:19] Dan David: Well, yeah, it's not even a trillion anymore, but like, I mean, we're, we're now on our way to 30 trillion in debt. So what is China's $800 billion and our treasuries really mean anymore, not very much. Who do we owe this money to, this other 29 trillion? We owe it to ourselves. We owe it to unfunded pensions, social security, unfunded liabilities that we borrow from. This is money, 80 percent of our debt, we have borrowed from ourselves and our future. That's what people mean when they say they're taking from our future. Just not being clear enough that like the money that we are printing, we are not selling to other countries because they're not buying it. They're smart enough. We're buying it and that's the reason that we can't put money in the bank right now because we can't raise interest rates. 
[00:51:10] So, you know, way back when we could get three percent in the bank and that's a pretty good little investment for some of your money or six percent in a CD. Now, if we're paying three percent interest on our government debt, that'll be more in interest than we spend on our military. That'd be a trillion dollars a year in interest alone. So interest rates have to stay low or we are screwed. And if we don't pay back this money, we're not paying ourselves back. And who are we going to see about that?
[00:51:39] Jordan Harbinger: Yeah, that's a good point. So is there any way out of this? It sounds impossible and very depressing. 
[00:51:44] Dan David: Well, I mean, look, the way out of this, we needed to end quantitative easing back in at least, you know, Obama's second term. And you know, I remember, you know, Trump like criticizing the hell out of Obama while he was campaigning about not ending quantitative easing. And he happened to be right about that one. And then he gets into office and it's like, "Whew, well, you know, I'm just going to print more money too. I'm not going to take the hit." And then we have the pandemic. 
[00:52:08] So I don't know what I could say about the new administration in the pickle they're in. But when we talk about the tool kit, whatever the Treasury says, the tool kit of how to deal with these issues, the toolkit is only printing money. That's all we have anymore. And when you think about it, Jordan — look, all empires fail generally on the crushing weight of debt, not a military conflict. And if you don't think United States is an empire, I would ask you why our military is in 80 countries, but that's beside the point, but you look at Rome, I mean, is Italy still there? Sure. They make great shoes and dresses, but they're not Rome. You know, you look at Great Britain. Does the sun set on the British empire today? It sure does. England's still there, but like, that's the way we're headed because of the debt. And it probably is not going to be all-in-one catastrophic moment, but a build on what we're doing to ourselves and not being able to pay ourselves back at some point.
[00:53:04] Jordan Harbinger: So how much stock in the US from let's say retail mom-and-pop investors or US investors in general might just be worth zero because of this sort of fraud. Do we have an estimate of how much money we actually stand to lose here? 
[00:53:17] Dan David: Because of China-based fraud? 
[00:53:18] Jordan Harbinger: Yeah, just this type of fraud. It doesn't have to be China-based but you know, we're talking about China-based here on the shows. Are they the majority of this type of fraud? 
[00:53:26] Dan David: I mean, look, jordan, we are, we are in the golden age of corporate fraud. So I mean—
[00:53:32] Jordan Harbinger: Yeah.
[00:53:32] Dan David: —if you're asking me how much of our markets are frothy with fraud, I would say more than ever in the history of markets. I don't know that that's a huge percentage relative to that comment, but in a situation where people are no longer charged with fraud, but corporations pay huge fines and nobody goes to jail, then it's baked into the P&L right? There's this arithmetic that these companies do that say, "Okay, you know, if we do this, we're going to run afoul of this regulation or this law or whatever. And what are we going to gain and what are we going to lose potentially in a fine? If somebody going to jail is just like off the table, fraud is a crime for the poor and the middle class, which are increasingly becoming the same thing, but it is not a crime for corporate America. So it's just a bigger problem really here. I could make the cases as it is, a China-based companies listed here. 
[00:54:25] Jordan Harbinger: So essentially what you're saying, what it sounds like you're saying is since there's no jail time for anyone involved, big banks, big companies, investment vehicles, things like that, they can simply take their budget and say like, "Marketing, Christmas party, salaries, insurance — oh, fraud, we'll look out for that." And then when they get busted or if they ever get busted by the SEC or anyone else, they just go, "Well, that just comes out of the fraud budget. So just go ahead and pay for it. We already saw this possibly coming." Since there's no jail time, they're not actually trying to avoid it. They can simply plan around it. 
[00:54:59] Dan David: Yeah. I mean, you could, you could look at examples over and over and over again. You know, Wells Fargo paying $250 billion for committing fraud against its own customers. So like, what did they do? They screwed their own customers by committing fraud against them, right? They screwed their own shareholders with the headline risk of having fraud and being brought in front of Congress. And then how did they pay this money? It's shareholder money.
[00:55:21] Jordan Harbinger: Right. 
[00:55:22] Dan David: It didn't come from the people committing the fraud and nobody went to jail. 
[00:55:25] Jordan Harbinger: Yeah. You go to Wells Fargo and you go, "Hey, there's no lines," because they don't have any customers because of the fraud. And then you're late with a check or you bounce something and they say, "Hey, that's 35 bucks." That's where they're getting the money to pay for the fraud. They're getting it from you, the shareholders and the customers. 
[00:55:39] Dan David: And it's every bank. I mean, every bank has paid that fine. And you look at HSBC who regularly it's written like, you know, and proven they fund Hezbollah. They fund drug cartels. What's HSBC stand for as far as the bank? Hongkong Shanghai Banking Corporation. Of course, they do. And they will make more money committing the fraud or the crime than they have to pay in the fine almost every time. You look at a household name, like Walmart, who just got slapped with a federal corrupt practice violation for what they did in Mexico, opening up stores all through Mexico, right? Well, yeah, they had to pay a really big fine. But guess what they have? A lot of stores in Mexico now. It's going to be fine for them. 
[00:56:20] Jordan Harbinger: Again, I want to sort of clarify that this isn't a Chinese thing, by the way. This is an incentive structure that just begs for fraud without any accountability. There's nothing — I always have to say this like five times during a show that this is not Chinese people bad, Americans good. This is humans with unchecked power to lie, cheat, and steal from others bad. And people will do that with reckless abandon, unless there are rules in place that can actually be enforced e.g. are not overseas in a place where it's legal to steal from other people in other countries. 
[00:56:50] And that happens to be the way that things are set up in China right now, because rule of law is much weaker over there. And I don't know if we have a whole lot of room to point the finger at this point here in the United States, but I wanted it to sound the alarm in any case, because a lot of people listen to this show that are in positions to maybe possibly do something about this, or at least know what's going on so they can avoid running headfirst into this, into trouble here.
[00:57:14] Dan David: At least, we have independent courts. And I say that with a straight face. I really feel like our court system is still like the branch of government that works. The legislative branch doesn't work at all. The executive branch — oh my God, I mean, it's ruled by executive order, but the independent courts really make us a very, very different thing. And in China, there's. Absolutely no independence to the courts, right? So you're not going to go there and stand up to one of their most favorite companies or national champions. You're going to lose in court because that's by government doctrine. Here, I think it's good. The way that we still do have independent courts. We're just not bringing anybody to court for criminal prosecution, because you go back to the example of the bank that committed fraud on his customers and pay $250 billion in a fight. What are they really saying there? What they're saying to the SEC and government agencies is, "This is how much we will spend fighting you." And that's more than your budget for the entire year, by far. Any of these banks makes more quarterly profit than the SEC division of enforcement has in their budget. So if you try to put somebody in jail, they'll spend a half trillion dollars fighting you. 
[00:58:25] Jordan Harbinger: That shouldn't be an option, right? But it is. Well, thank you very much. Super interesting story, the China Hustle. We'll link to it in the show notes. I'll also link to your podcast, which is the, I Hung Up on Warren Buffett podcast. Is that actually what it's called? 
[00:58:37] Dan David: Yeah. 
[00:58:38] Jordan Harbinger: Well, that's easy to remember, isn't it? 
[00:58:39] Dan David: Yeah, it is. It's a Wolfpack Research website, wolfpackresearch.com and @Wolfpack Reports on Twitter. No offense against Mr. Buffett. He's a great guy, but look, you know, at one point, I hung up on him, so there you go. 
[00:58:52] Jordan Harbinger: Well, why did you hang up on him? 
[00:58:54] Dan David: You know what, I've never told that story publicly. I'm going to hold onto it. 
[00:58:57] Jordan Harbinger: Okay. Yeah, we'll keep it in our back pocket for when I finally see in person, we'll do that one.
[00:59:01] Dan David: Yeah, it was for the best reason possible. I have the utmost respect for the guy. 
[00:59:05] Jordan Harbinger: Okay. Perfect. Well, that's a nice way to hang up on somebody. Look, I respectfully am slamming the phone down in your ear. 
[00:59:11] Dan David: It was the best thing I could do in the moment. 
[00:59:14] Jordan Harbinger: Great. Dan David, thank you so much. 
[00:59:17] As usual, I've got some thoughts on this episode, but before I get into that, here's a preview with a former undercover FBI agent who infiltrated the Gambino crime family in New York for nearly three years resulting in the arrest and conviction of 35 mobsters. And get this, he's not even Italian, here's a bite. 
[00:59:36] Jack Garcia: Jordan, I've done everything. I mean, I have posed as a money launderer. I've worked as a drug dealer. I have worked as a transporter for drug dealers. I worked as a warehouse guy, the whole gamut. My career was 24 out of 26 years was solely dedicated working undercover. If I wasn't working for the FBI, I would have been investigated by the FBI. 
[00:59:59] Jordan Harbinger: Exactly, yeah. 
[01:00:00] Jack Garcia: I walked in, I'm in the bar. Now, there's a bar mate there, good looking young lady. She's serving me. "What would you like?" Usually, my drink was, "Give me a Ketel One Martini with three olives, a glass of water on the side." I finished the drink. The guys come in. I'm going to go, go in my pocket, take out the big wad of money, that knot with the rubber band on it. Bam! I'll give her a hundred dollars. You're not a guy who takes out a little leather wallet and he's going through change or he's doing that. 
[01:00:29] Can you imagine four gangsters sitting around going, "Let's split it up. I had the soup. You had the sandwich and French fries." "Well, what about the tip?" Sometimes we get into a bidding war. That goes, "Hey, your money's no good here." "What are you doing?" "You're embarrassing me over here." "What do you mean you paid a lot?" "Let me get this. Forget about it." "You pay for it." 
[01:00:46] If I would've gone in there and became a guy who had never, a penny, never went into his wallet and never picked up a tab, never had a dime, never kicked up money, never gave tribute payments, I'd be on my ass. They'll throw me out. If you're with the mob, I say, "Hey, Jordan, you're on record with us." That means we protect you. Nobody could shake it down. We can shake you down, you're on record with us. 
[01:01:11] Jordan Harbinger: For more including tricks wise guys use to know who's legit and who's not, mob culture, and the rules that govern the always upward flow of money, and how Jack became so trusted by the highest levels of the organization that they offered him the chance to become a made man, check  out episode 392 of The Jordan Harbinger Show with Jack Garcia. 
[01:01:33] Super interesting, really, really fascinating guy. He studies a lot of things in depth, which I always appreciate. The film we've referenced is called the China Hustle. It is on Amazon Prime video. If you're a Prime member, you got that free. We'll link to that in the show notes.
[01:01:46] Now, there's a proverb in Chinese that says, "Muddy water makes it easy to catch fish." And what this means essentially is that opacity or lack of transparency creates opportunities to make money. And that's exactly what's happening here in these reverse merger sort of sketchy stock deals here. It is designed to suck money out of the system. There's almost no value to be had here. 
[01:02:08] There's a lot that can be discovered about this. In fact, Dan found that there are filings in China that have the real information about these companies. So one company might list in the United States and say, "Hey, we have a hundred million dollars' worth of paper." When you look up the Chinese filings, which are actually quite tricky to get apparently, it'll say, "Yeah, actually we have three million dollars in holdings and the company's in this kind of condition." Unfortunately, there's no way to find Chinese auditors to find the fraud because those folks would just get disappeared. They wouldn't be around after they did that once or twice. And that's the way that things work over there unfortunately. 
[01:02:41] And a lot of you are probably asking, "Well, why can't we just change this and plug the loophole?" Well, the fight is not necessarily with China here. The fight is with the US government. So before everyone says, "Man, Jordan really has it out for China." No, I'm not applauding this. Of course. I think it's terrible but the problem really is that nobody wants to kill the Chinese golden goose, right? There's tons of fees to be earned here by everyone along the way, lawyers, auditors, financiers. Here in the United States, it's almost like legal corruption. So really, while we're pointing the finger at China, we should just be pointing— what's that phrase? When you point your finger at somebody else, there's three fingers pointing back at you. It's never been more true in this case, we are equally complicit in allowing this to happen.
[01:03:23] And as we mentioned on the show, it's public retirement, pensions, and retirement funds that lost approximately $14 billion, just to these reverse merger frauds. These are mom-and-pop, teachers, iron workers, police losing this money and putting it in the pocket of some chain-smoking POS living overseas and pocket square wearing lawyers, just like I used to be. Here in the United States, bankers taken their fees out of that same cash in exchange for helping it out of the pockets of Americans and into the pockets of criminals. It's just infuriating. You can tell I'm getting a little worked up over here.
[01:03:57] The documentary, I really enjoyed the China Hustle. In fact, a few people storm out of the interviews on that documentary because they just realized they're going to look like greedy shits in the film. They just know it. They smell it coming after a while and they go, "Wait a minute. What's going on here?" And they just bounce. So that's kind of the mark of a good documentary. They push a little bit, right? There are over a hundred Chinese companies trading in the US markets with a total market value of $1.1 trillion as of 2017. So there's way more by now and by the way, that includes perfectly legitimate Chinese companies as well. So I want to be clear here. It's not that there's $1.1 trillion in complete BS in the market from China. It's the BS is mixed in with legit Chinese companies. And that's bad for those Chinese companies too. Imagine if you play fair and you're working hard and you're crafting a really great enterprise and a bunch of your colleagues or countrymen over there are just crafting garbage. It reflects poorly on you too. They should be equally mad about this. 
[01:04:54] Again, I want to distinguish between China and the Chinese government versus the Chinese people. I love my Chinese listeners. I love my Chinese fans wherever you may be. I married Chinese person, right? This is about criminals in your country, collaborating with criminal assh*les or pseudo criminals assh*les in my country. This is not about you. And I want to highlight that once again. 
[01:05:13] Thanks to Dan David for coming on the show. His podcast is called I Hung Up on Warren Buffett podcast and he's over at Wolfpack Research. That's his website. We'll link to that in the show notes. Please do use our website links if you buy any books or anything like that from the guests. This is a documentary, not a book. So I guess we don't have to worry about that here. But in general, please use the links on the site. It helps support the show. Worksheets for the episode in the show notes. Transcripts in the show notes. Video of this interview, going up on our YouTube channel at jordanharbinger.com/youtube. I'm at @JordanHarbinger on both Twitter and Instagram or hit me on LinkedIn.
[01:05:45] I'm teaching you how to connect with amazing people, manage relationships using the same system, software, and tiny habits I use every single day. That's in our Six-Minute Networking course. That course is free. It's over at jordanharbinger.com/course. Dig the well before you get thirsty. Most of the people you hear on the show, they're a part of the course, either contributing, helping out, or just taking it themselves. Come join us, you'll be in smart company. 
[01:06:10] This show is created in association with PodcastOne. My amazing team is Jen Harbinger, Jase Sanderson, Robert Fogarty, Millie Ocampo, Ian Baird, Josh Ballard, and Gabriel Mizrahi. Remember, we rise by lifting others. The fee for this show is that you share it with friends when you find something useful or interesting. If you know somebody who's into finance, financial crime, true-crime, investing, short-selling, please do share this episode with them. I think they'll find it fascinating, and sharing is what helps us grow. So please do share the show with those you care about and even people you don't like — you know, share it with them too. We could all use a little Jordan Harbinger Show in our lives. Am I right? In the meantime, do your best to apply what you hear on this show, so that you can live what you listen, and we'll see you next time.
Sign up to receive email updates
Enter your name and email address below and I'll send you periodic updates about the podcast.