David Roeske (@roeske) is a plant-powered portfolio manager, pilot, runner, and the fourth person in the world to summit Mount Everest and another 8,000-meter peak in one trip without supplemental oxygen.
What We Discuss with David Roeske:
How many calories does an Everest climber burn per day on average?
What's the difference between a porter and a sherpa?
How does David live a life balanced between investment, climbing, flying, and running?
Why do people often die trying to ascend Everest — even while surrounded by dozens of fellow climbers — and what are the risks of trying to rescue someone in peril on the slopes of the world's tallest mountain?
Why does David only count the times he's summited Everest without bottled oxygen?
And much more…
Like this show? Please leave us a review here — even one sentence helps! Consider including your Twitter handle so we can thank you personally!
(Download Episode Here)
(Subscribe to the Podcast Here)
Worksheet for this Episode
Towering at an ominous 29,029 feet, Mount Everest has been — quite literally — the pinnacle of achievement for thrillseekers from around the globe for decades. The punishing consequences of attempting to summit Everest can range from frostbite to death even under ideal circumstances at such an altitude, and 2019 alone has so far claimed 11 lives. Most who make it to the top do so with the help of bottled oxygen to make up for the elevation's thinner air. And then there are the daring few who insist on getting there by the power of their own lungs. Our guest for this episode is one of these rare maniacs.
As just the fourth person in the world to summit Everest and another 8,000-meter peak in one trip without the assistance of supplemental oxygen, David Roeske might be mistaken for someone whose day job must entail stunt work or superheroism rather than the reality of managing portfolios in Manhattan. So what compels someone whose background wasn't athletic until relatively later in life to confront the world's tallest mountain on his own terms? What makes the difference between someone who risks his life to rescue an ungrateful fellow mountaineer in peril and the majority of summit seekers who leave others to die? And how does someone who lives in New York City even train to pull off such awe-inspiring feats of fortitude? We tackle this and much more here. Listen, learn, and enjoy!
Please Scroll down for Full Show Notes and Featured Resources!
Sign up for Six-Minute Networking — our free networking and relationship development mini course — at jordanharbinger.com/course!
Does your business have an Internet presence? Save up to a whopping 62% on new webhosting packages with HostGator at hostgator.com/jordan!
Great protection. Fair prices. Easy to use. SimpliSafe is the right way to protect your home at half the size and double the range — go to SimpliSafe.com/jordan to learn more!
The folks at BiOptimizers understand why you're skeptical about probiotics as a way to increase your digestive and gut health. But without sharing TMI, we can confirm its patented P3-OM superstrain actually does what it's supposed to do! Curious? Go to p3om.com/jordanfree for a unique coupon code to claim your free bottle! Limit one per household.
NetSuite by Oracle allows you to manage sales, finances, accounting, orders, and HR for your business instantly on the cloud from anywhere! Download your free guide — Seven Key Strategies to Grow Your Profits — at netsuite.com/jordan!
Saving money on your car insurance is easy with Progressive. It's an average savings of $699 a year for customers who switch and save! Get your quote online at Progressive.com and see how much you could be saving today!
Mind Pump is an online radio show/podcast dedicated to providing truthful fitness and health information. It is sometimes raw, sometimes shocking, and is always entertaining and helpful. Jack up your ears with some Mind Pump wisdom here!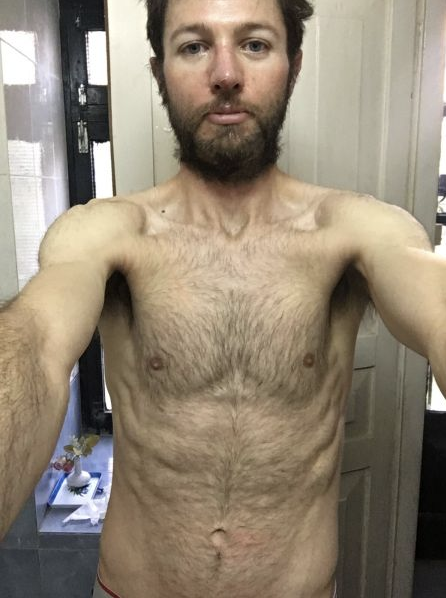 "[This] was the effect of about a month — from 18,000 feet to 29,000 feet — no supplemental oxygen, climbing to 8,000m peaks. No matter how much you try, your body's just going to cannibalize itself." –David Roeske at six feet tall, 134 pounds.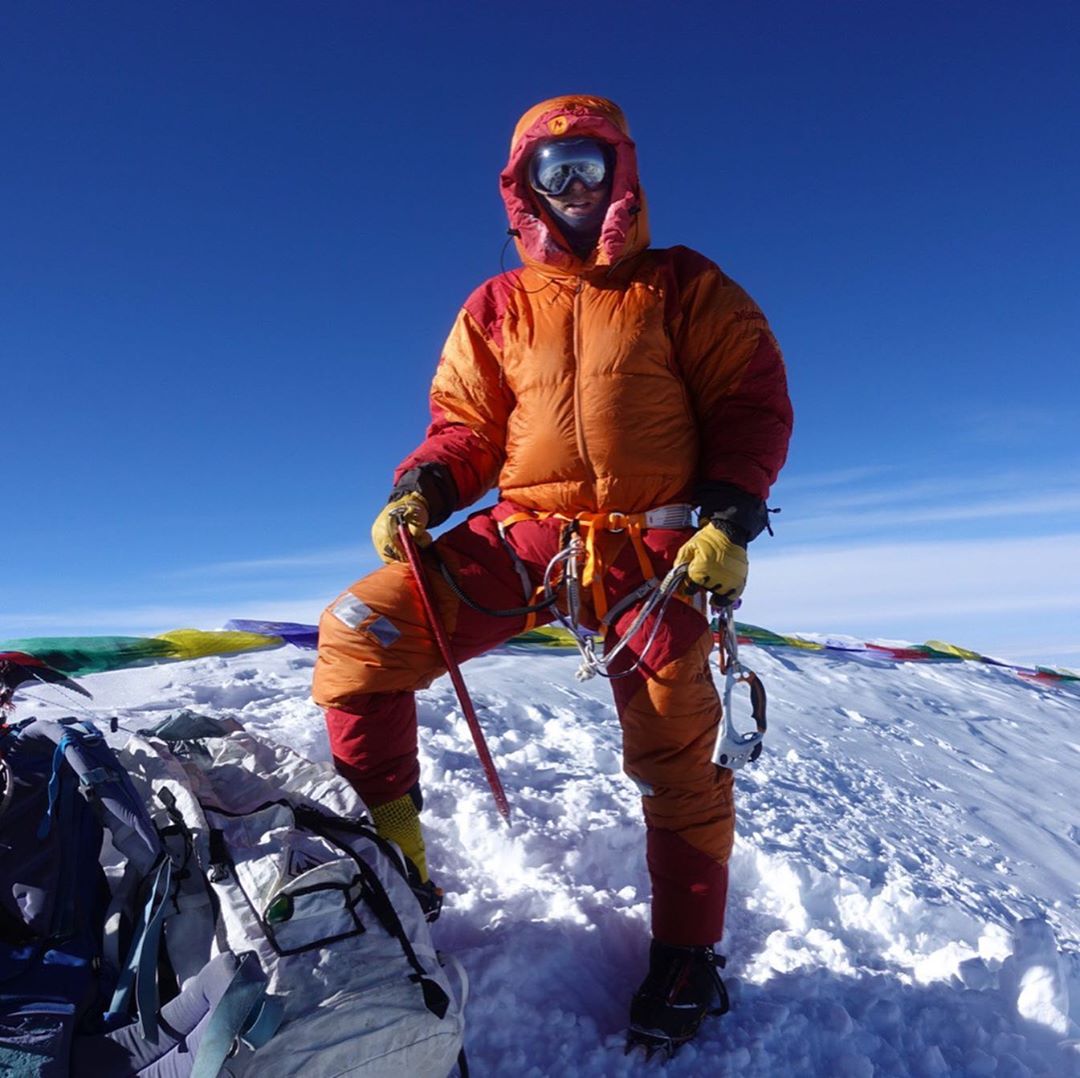 Since the conclusion of this interview, David had another go at K2. He writes: "I am so grateful to have summited K2 on July 25, without using supplemental oxygen. What a full-on experience K2 delivers. I think K2 earns all its nicknames, from The Savage Mountain — with arduous climbing, multiple avalanches, and frequent rockfall, though luckily no fatalities this season — to Siren of the Himalayas — I was among many others drawn to return to its flanks for a second, third, or even fourth time this year, despite (or because of) its difficulty.
"Our first summit attempt on the 17th was blocked by severe avalanche danger, prompting most teams, including mine, to end their expeditions. There was enough time for a second attempt after a few days' rest, so I felt I had to at least try, and I was able to find a spot on a team that chose to remain. We had enormous luck with weather, as a week of sun and wind managed to consolidate the snow and sweep The Traverse clean of the unstable snow that had loaded it before, and provided a narrow summit window. I started my push at 8:45 p.m. on the 24th and summited about 7 a.m. on the 25th in blue skies. By 9 a.m. on the way down I was in a whiteout above The Bottleneck. If I had started a couple hours later I would have seen nothing from the summit (and probably turned around). Over the three days I spent climbing back up to camp 4 for the second attempt, the good weather provided some of the most beautiful views of my life. Truly, the Karakoram Range is one of the most spectacular in the world. The views reminded me of why I climb.
"Thanks for all the encouragement last week to stick with the mountain and give it another try. The mountain said yes this time."
THANKS, DAVID ROESKE!
If you enjoyed this session with David Roeske, let him know by clicking on the link below and sending him a quick shout out at Instagram:
Click here to thank David Roeske at Instagram!
Click here to let Jordan know about your number one takeaway from this episode!
And if you want us to answer your questions on one of our upcoming weekly Feedback Friday episodes, drop us a line at friday@jordanharbinger.com.
Resources from This Episode: