Jordan (@JordanHarbinger) and Jason (@jpdef) are back to banter every week and take your comments and questions for Feedback Friday on The Jordan Harbinger Show!
If you want us to answer your question, register your feedback, or tell your story on one of our upcoming weekly Feedback Friday episodes, drop us a line at friday@jordanharbinger.com. Now, let's dive in!
On This Week's Feedback Friday, We Discuss:
Do you believe in fate?
If you're asked your opinion about something, how do you avoid just repeating person one if you're person two?
When you're in high school, how do you maintain rapport with your teachers outside of the classroom without making things awkward?
How do you end a mismatched relationship for good and make the other person understand your reasons?
Is there a reason not to testify anonymously in a big case if you have the option?
Should we better preface the gender of who's writing the letters we read on the show?
Recommendation of the Week: Survivor's Guide to Prison
Quick shoutouts to Rana Batyske and John Raynaud, the GM at Pizza My Heart!
Have any questions, comments, or stories you'd like to share with us? Drop us a line at friday@jordanharbinger.com!
Connect with Jordan on Twitter at @JordanHarbinger and Instagram at @jordanharbinger.
Connect with Jason on Twitter at @jpdef and Instagram at @JPD, and check out his other show: Grumpy Old Geeks.
Have Alexa and want flash briefings from The Jordan Harbinger Show? Go to jordanharbinger.com/alexa and enable the skill you'll find there!
Like this show? Please leave us a review here — even one sentence helps! Consider leaving your Twitter handle so we can thank you personally!
(Download Episode Here)
(Subscribe in iTunes Here)
(Find Jordan Here)
Sign up for Six-Minute Networking — our free networking and relationship development mini course — at jordanharbinger.com/course!
Does your business have an Internet presence? Save up to a whopping 62% on new webhosting packages with HostGator at hostgator.com/jordan!
Wine Access has been America's best kept wine secret…until now. Get $30 off towards your first purchase of $100 or more by ordering through our special URL: wineaccess.com/jordan!
Need custom graphics, logos, or Web design? Access a community of 600,000+ designers by registering at designcrowd.com/jordan and enjoy up to $100 off with The Jordan Harbinger Show bonus offer!
Shopping for life insurance is confusing and it takes forever — so Policygenius made it simple. It's never been easier to buy, and rates are at a twenty year low, so stop putting it off and see what policygenius.com can do for you today!
We're not too proud to beg. If you like this show, you'd be doing us a huge favor (and ensure we can keep making it) by taking four minutes to fill out this PodcastOne survey at jordanharbinger.com/survey! Pretty please?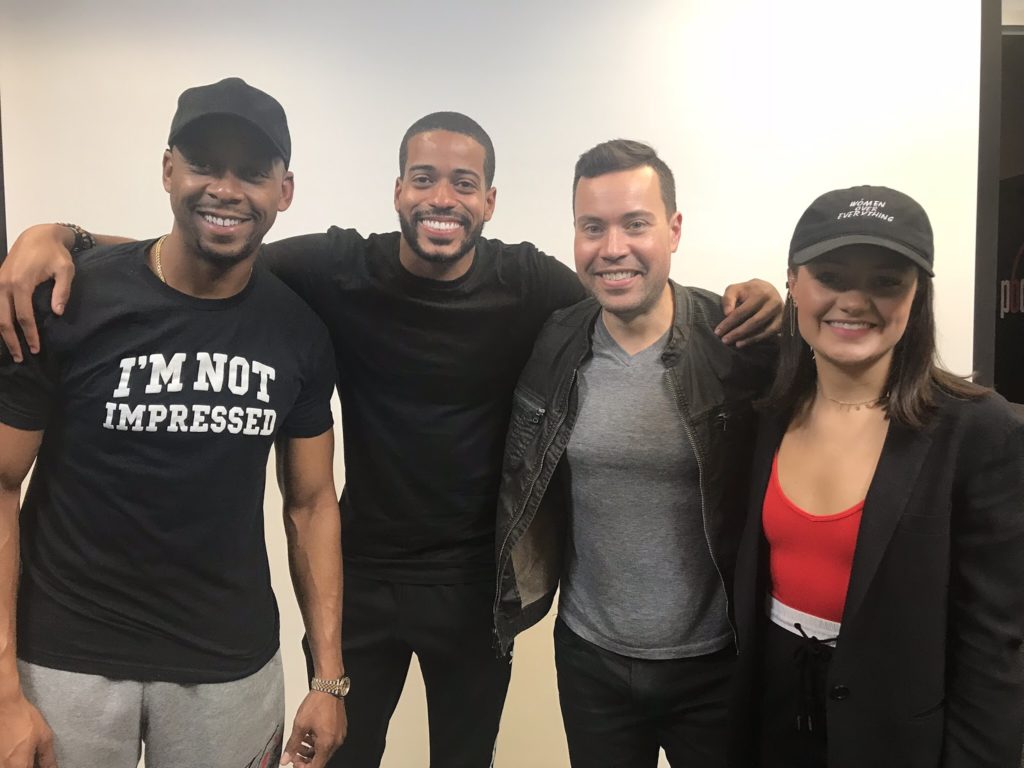 Resources from This Episode: